Hillary and Bill Clinton earned more than $150m in speaking fees
The new data has been collated as voters in New Hampshire go the polls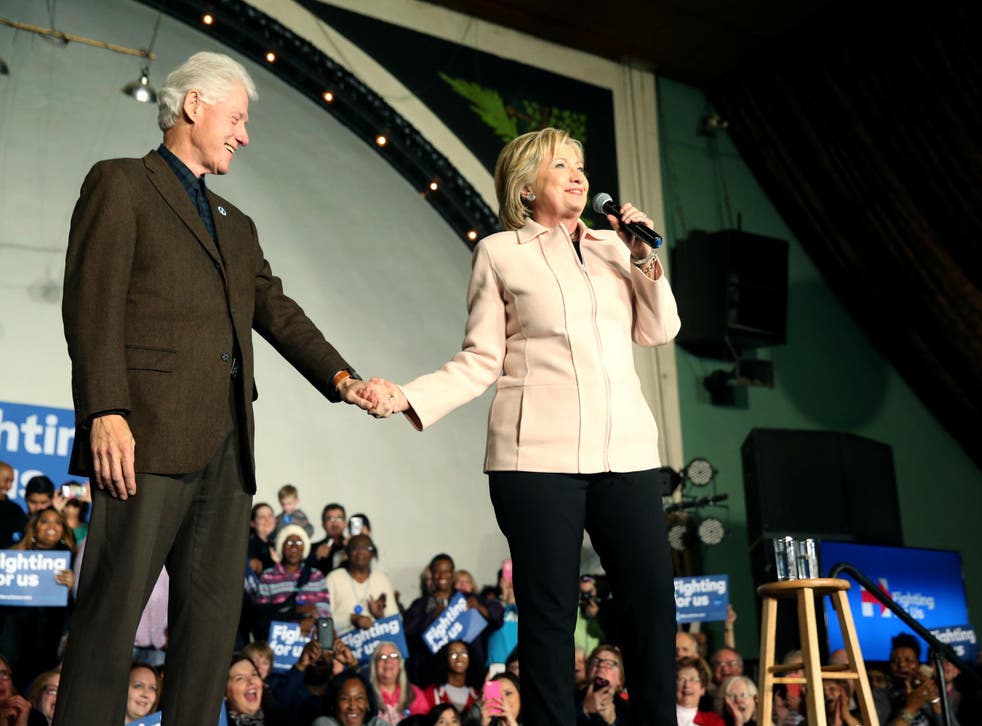 Hillary and Bill Clinton together earned more than $150m in speaking fees, according to new research. Dozens of the talks were to large banks.
In a revelation that will likely be seized on Ms Clinton's political opponents and used to attack her claim to speak for America' middle class, CNN revealed that the couple earned $153m in such fees since 2001.
The speeches came to an end when Ms Clinton formally launched her campaign for the White House last spring.
In total, the two gave 729 speeches from February 2001 until May, receiving an average of $210,795 for each address.
The two also reported at least $7.7m or at least 39 speeches to big banks, including Goldman Sachs and UBS, with Ms Clinton, the Democratic 2016 front-runner, collecting at least $1.8m for at least eight speeches to big banks.
The analysis was made at a time when Ms Clinton has been under scrutiny for her ties to Wall Street, which has been a major focus of Vermont senator Bernie Sanders on the campaign trail.
"What being part of the establishment is, is in the last quarter, having a super PAC that raised $15m from Wall Street, that throughout one's life raised a whole lot of money from the drug companies and other special interests," Mr Sanders said at Thursday's Democratic debate hosted by MSNBC.
On Thursday evening, the former secretary of state responded vigorously to Mr Sanders allegation.
"Time and time again, by innuendo, by insinuation, there is this attack that he is putting forth which really comes down to, you know, anybody who ever took donations or speaking fees from any interest group has to be bought.
And I just absolutely reject that, senator, and I really don't think these kinds of attacks by insinuation are worthy of you. And enough is enough," Ms Clinton said.
"If you've got something to say, say it directly, but you will not find that I ever changed a view or a vote because of any donation I ever received."
Join our new commenting forum
Join thought-provoking conversations, follow other Independent readers and see their replies