Hillary Clinton says Donald Trump is behaving 'like a dictator' for possibly investigating her
The former Secretary of State might be investigated for her role in the sale of a Uranium company to Russia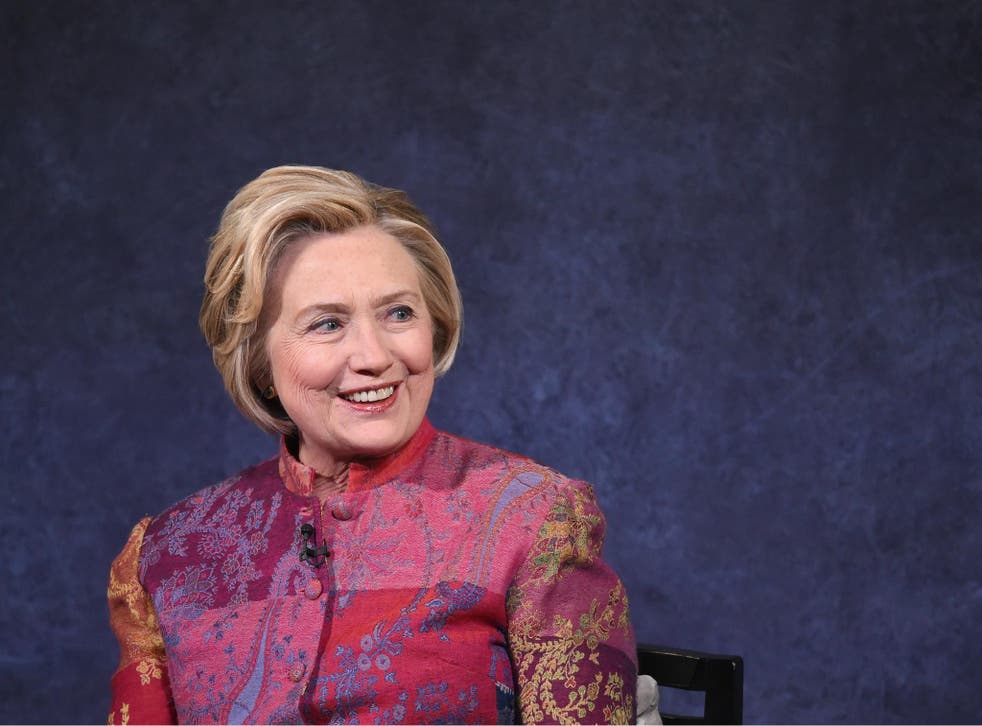 Hillary Clinton has said that US President Donald Trump is making the country "like a dictatorship" if a legal investigation is launched into her role in a 2010 sale of a uranium company to a Russian agency.
She told Mother Jones that if Attorney General Jeff Sessions were to assign a special prosecutor to look into the matter it would be "a signal that we're going to be like some dictatorship, some authoritarian regime where political opponents are going to be unfairly, fraudulently investigated."
Ms Clinton could potentially be investigated for the sale of Uranium One, actually a Canadian company which controlled 20 per cent of American uranium production at the time.
Mr Sessions said during a Congressional hearing that there is "not enough basis" for an investigation, however, Mr Trump has repeatedly called for investigations via his Twitter account.
It was sold to Rosatom, Russia's nuclear energy agency in stages - first in 2009 when the Russian agency acquired a minority stake in the company and ending in full control by 2013.
The sale was approved by the Committee on Foreign Investment in the US (CFIUS), an intergovernmental agency on which the State Department has a seat.
It is one of nine federal government agencies - Defence, Commerce, Treasury, and Homeland Security among them - collectively charged with advising the president on potential national security issues with such transactions. They all signed off on the Rosatom deal.
The DOJ investigation would likely focus on a link between Rosatom owners, many of whom contributed $145 million in total to the Clinton Foundation - the charitable organisation run by former President Bill Clinton at the time.
Mr Trump claimed several times that the donations were a quid pro quo for approving the Rosatom deal.
Politifact said they found that "nine people related to the company did at some point donate to the Clinton Foundation, we found that the bulk of the $145 million came from" Frank Giustra.
He said he sold his stakes in Rosatom in 2007, 18 months before Ms Clinton began to lead the State Department and three years before Rosatom gained control of Uranium One.
Jeff Sessions says there is 'not enough basis' for a new federal investigation of Hillary Clinton
There was also the matter of an FBI investigation into kickbacks received by employees of a US subsidiary of Rosatom as far back as 2009.
Ms Clinton did not have veto power over the deal at the time and several sources told The Hill newspaper "they did not know whether the FBI or DOJ ever alerted [CFIUS] members to the criminal activity they uncovered."
The whole matter was also investigated by the US Department of Justice for nearly four years beginning in 2010 - headed by Rod Rosenstein who is now Mr Trump's Deputy Attorney General but had been appointed by Barack Obama at the time.
Fox News, normally staunchly loyal to Mr Trump's point of view, had a segment to clarify details on the potential investigation.
Anchor Shep Smith said: "The accusation is predicated on the charge that Secretary Clinton approved the sale. She did not. A committee of nine evaluated the sale, the president approved the sale, the Nuclear Regulatory Commission and others had to offer permits, and none of the uranium was exported for use by the US to Russia."
Ms Clinton told Mother Jones that should Mr Sessions proceed with the special prosecutor "it will also send a terrible signal to our country and the world that somehow we are giving up on the kind of values we used to live by and that we used to promote worldwide."
She said the agency was being "politicised" and said "taking myself out of it—this is such an abuse of power. And it goes right at the rule of law."
Join our new commenting forum
Join thought-provoking conversations, follow other Independent readers and see their replies