Vanity Fair apologises after telling Hillary Clinton to take up knitting
The magazine posted a video with six suggested resolutions for the former Secretary of State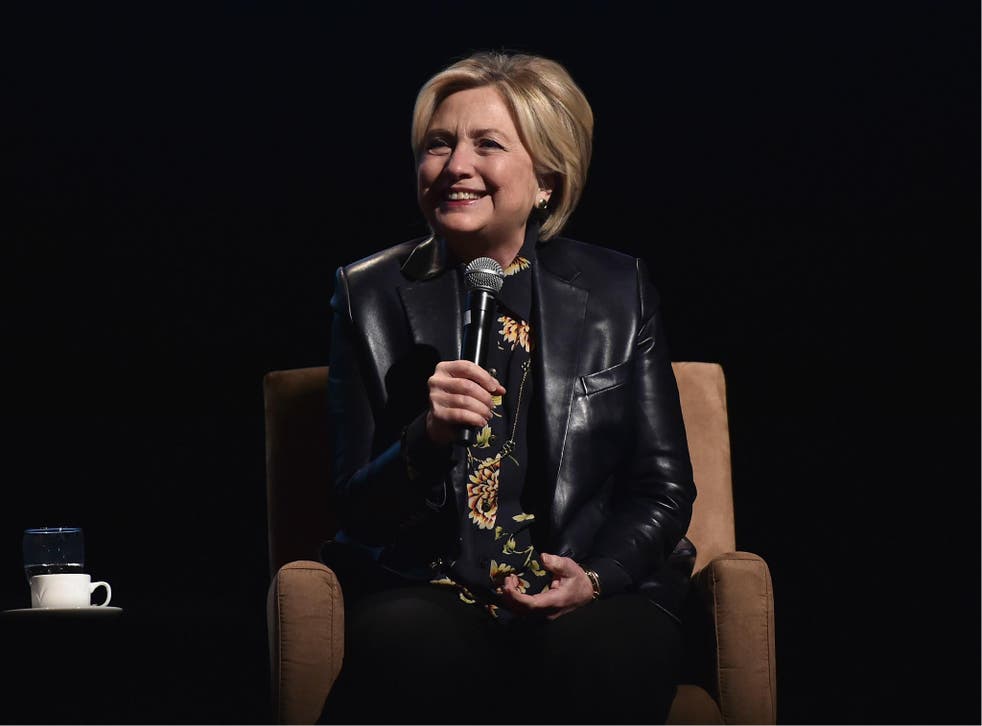 The magazine Vanity Fair has apologised over a video that suggested Hillary Clinton take up knitting as one of six New Year resolutions.
Magazine spokeswoman Beth Kseniak said in a statement the video posted by The Hive, the magazine's business and political news vertical, was "an attempt at humour and we regret [it]". She said it had "missed the mark".
The video had six resolutions for the erstwhile presidential candidate and Secretary of State to follow, including "take up a new hobby in the new year – volunteer work, knitting, improv comedy, literally anything that will keep you from running again".
Social media quickly erupted with criticism of the video and one of the journalists who appeared in it, Maya Kossof.
She tweeted in response to the backlash: "I don't appreciate being taken out of context to make me seem super sexist. this wasn't a Hillary hit piece either, fwiw! we made silly new years resolutions for a bunch of politicians."
The video for US President Donald Trump suggested he delete his infamous Twitter account and to drink more Diet Coke, which he already reportedly drinks in copious amounts of throughout the day.
There was also a video for White House Press Secretary Sarah Huckabee Sanders, who The Hive suggested team up with Independent Senator Bernie Sanders for a radio programme in 2018.
Several people took to Twitter to express their outrage over what they deemed a condescending message promoted by Vanity Fair.
The timing of the video, however, is what may have prompted the outsized reaction to the video about Ms Clinton versus the others.
Just one week before, The Hill newspaper reported Ms Clinton and her advisers were mulling her role in the 2018 midterm elections, during which she may go out to campaign for Democratic candidates around the country.
"Those close to Clinton say she has spent recent weeks gearing up toward 2018 and preparing for the next phase of her political group Onward Together," the paper reported.
Register for free to continue reading
Registration is a free and easy way to support our truly independent journalism
By registering, you will also enjoy limited access to Premium articles, exclusive newsletters, commenting, and virtual events with our leading journalists
Already have an account? sign in
Register for free to continue reading
Registration is a free and easy way to support our truly independent journalism
By registering, you will also enjoy limited access to Premium articles, exclusive newsletters, commenting, and virtual events with our leading journalists
Already have an account? sign in
Join our new commenting forum
Join thought-provoking conversations, follow other Independent readers and see their replies