Ivanka Trump and her husband might be joining her father's administration
The couple is plotting a move to the nation's capital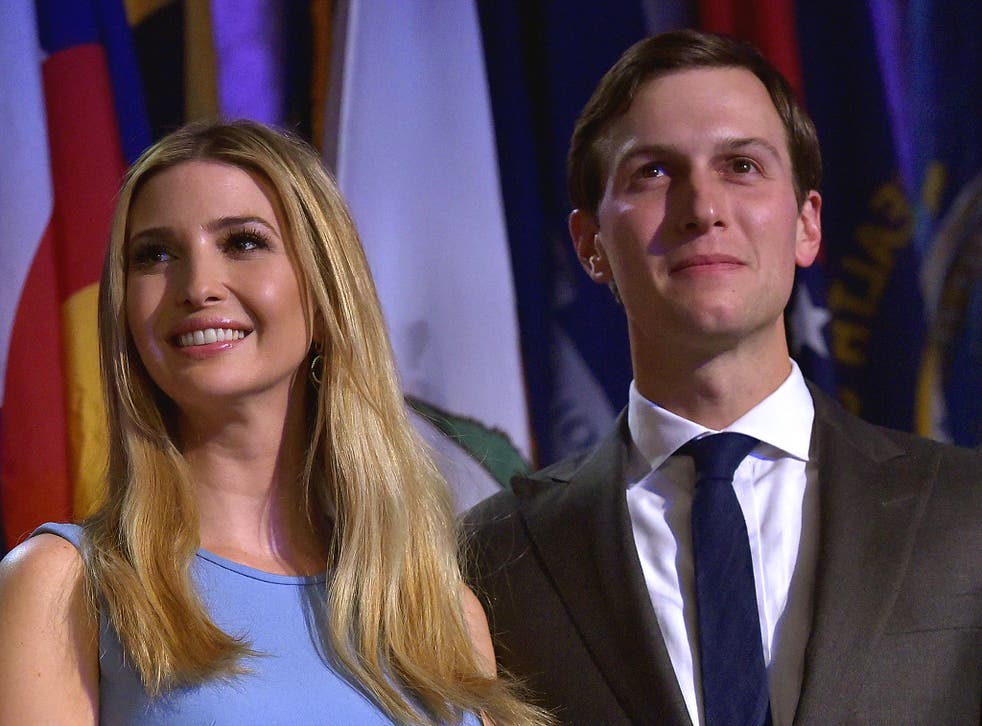 It looks like Ivanka Trump, and her husband, Jared Kushner, might be joining her father's administration after all.
While speaking to Fox News Sunday, President-elect Donald Trump was asked if his 35-year-old daughter and son-in-law would be leaving Manhattan for Washington DC.
"We're working that out right now," he admitted. "They're both very talented people. I would love to be able to have them involved. If you look at Ivanka—she's so strongly, as you know, into the women's issues and childcare. Nobody could do better than her."
Last week, the Trump family began considering handing the reigns of the Trump Organization to the two adult sons while Ivanka takes a leave of absence from the real estate company, sources close to the discussions told the New York Times. As she begins to separate herself from her father's business as well as her own, by appointing a president to oversee her company, she's planning to move to the nation's capital.
Fearful Americans looking for any silver lining in the days leading to the Trump administration could find some comfort in the president-elect's eldest daughter. While the brass-haired Republican might be a climate change denier, Ivanka recently began talking climate change policy with big-name environmental advocates including former Vice President Al Gore and actor Leonardo DiCaprio.
President Trump protests

Show all 20
"The issues she's talking about are ones she's always talked about," a source close to Ivanka told Politico earlier this month. "These are totally consistent with what she's developed with her brand. She is playing a critical role in being able to have issues that moderate and liberal women care about — and creating a bridge to the other side."
The president-elect also told Fox that he'd also love to have Mr Kushner help close deals with other nations. "He's very talented," he said, "he's a very talented guy. So we're looking at that from a legal standpoint right now."
He recently told the Times that his son-in-law could play a major role in Middle East peace efforts. "I mean, he knows it so well," he explained. "He knows the region, knows the people, knows the players."
Register for free to continue reading
Registration is a free and easy way to support our truly independent journalism
By registering, you will also enjoy limited access to Premium articles, exclusive newsletters, commenting, and virtual events with our leading journalists
Already have an account? sign in