Donald Trump's chief of staff says Dreamers 'too lazy' to sign up for DACA protection
Programme offering deportation relief is at the centre of immigration negotiations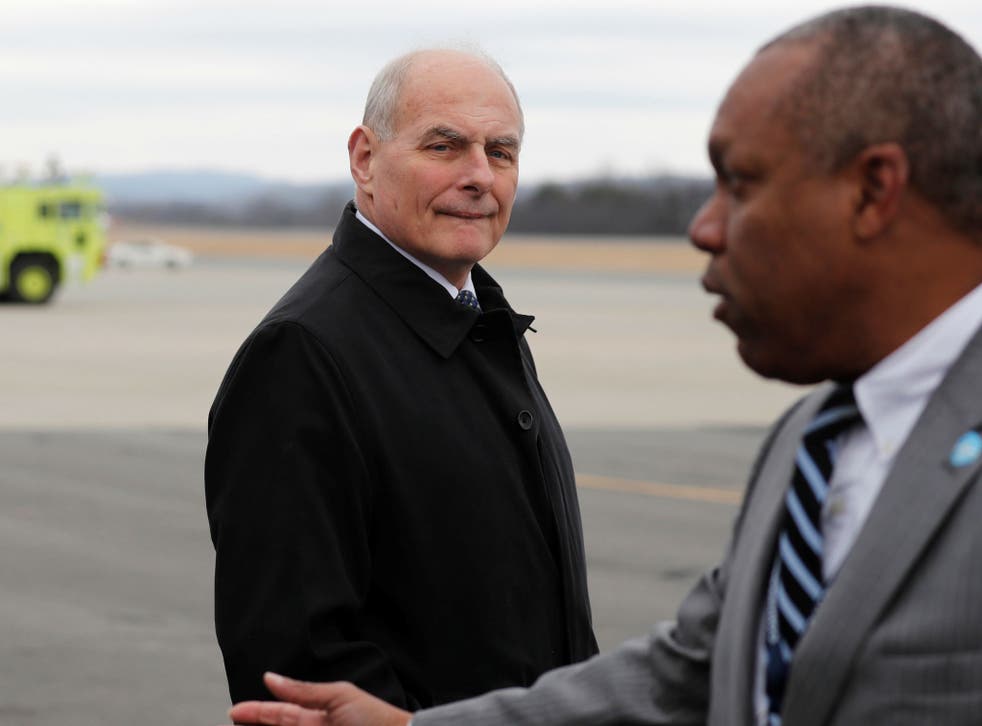 A top aide to Donald Trump provoked an outcry after saying some immigrants were "too lazy" to sign up for a contested immigration programme.
As Congress and Mr Trump work to craft an immigration deal, a key factor is the fate of an Obama-era initiative that allowed young immigrants in the country illegally to secure work permits and shield themselves from deportation.
Mr Trump let the Deferred Action for Childhood Arrivals (DACA) programme expire and has dangled it as a bargaining chip in negotiations.
Nearly 700,000 unauthorised immigrants who signed up for the initiative stand to lose legal status. White House Chief of Staff John Kelly noted that some 1.8 million were eligible, and he attributed the discrepancy in part to indolence.
"The difference between 690 [thousand] and 1.8 million were the people that some would say were too afraid to sign up, others would say too lazy to get off their asses," Mr Kelly told reporters.
Democrats have spent months accusing Republicans of cruelty for leaving the fates of DACA recipients in limbo, and they pounced on Mr Kelly's comment.
Sen Ben Cardin, a Democrat from Maryland, called the remark "extremely offensive".
World news in pictures

Show all 50
"I'm sorry for that characterisation," Illinois Democrat Dick Durbin, who sponsored and for well over a decade offered legislation to give young immigrants legal status, told the Associated Press.
Asked if Mr Kelly was articulating the official White House position, press secretary Sarah Huckabee Sanders sought to deflect blame to Democrats.
Mr Trump has regularly assailed Democratic leaders Nancy Pelosi and Chuck Schumer for impeding a deal.
"If anybody's lazy it's probably Democrats who aren't showing up to work and aren't actually getting to the table to make a deal on this," Ms Sanders said.
Join our new commenting forum
Join thought-provoking conversations, follow other Independent readers and see their replies