Latinos for Trump founder warns of 'taco trucks on every corner' if Hillary Clinton wins election
The comment comes after many prominent Latino Trump supporters renounced the New York tycoon after his hard-line immigration speech on Wednesday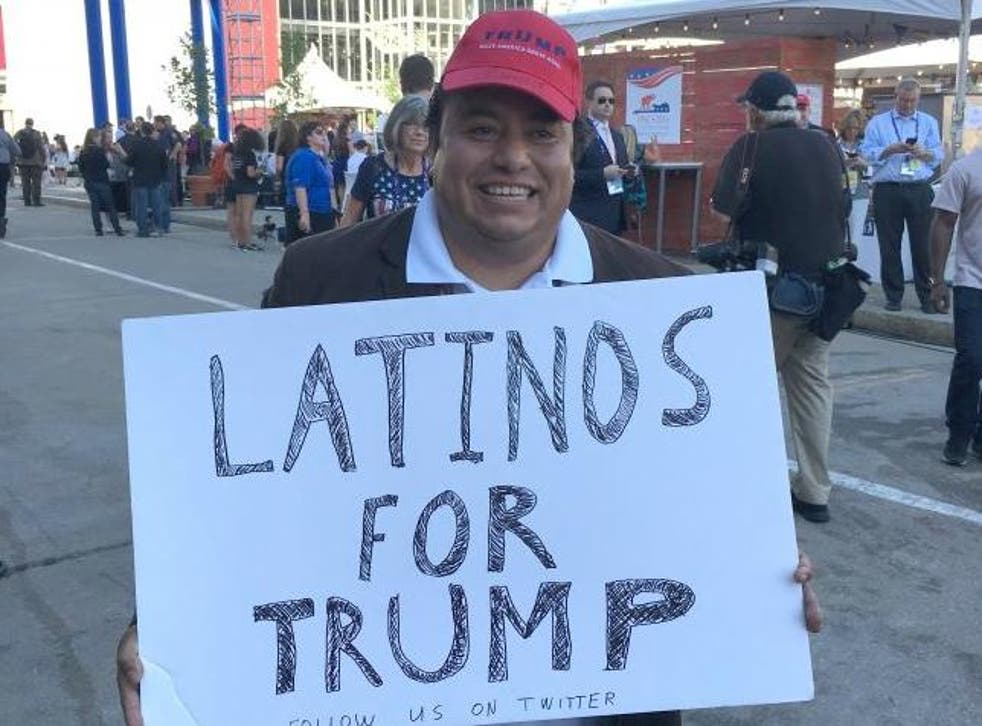 The founder of Latinos for Trump warned of the imminent threat the US faces if Hillary Clinton wins the election: taco trucks.
The comment comes a day after Donald Trump returned to his hard-line stance against immigration into the country, when he vowed in his speech to begin mass deportations his "first hour" in office if elected.
When pressed by MSNBC's Joy Reid to elaborate on problems the country faced if Mr Trump loses, Marco Gutierrez gave his warning.
"My culture is a very dominant culture and it's imposing and it's causing problems," he said. "If you don't do something about it, you're going to have taco trucks on every corner."
Many on Twitter responded to Mr Gutierrez's comment expressing their bewilderment at the sentiment and enthusiasm for the food.
Regardless of Mr Gutierrez's odd statement, Mr Trump was met with a sharp drop in the little Latino support he had in the wake of his immigration speech – which came hours after he appeared alongside Mexican president Enrique Peña Nieto following a last-minute meeting.
Mr Trump had appeared to indicate a "softening" of his immigration platform, following a Fox News poll that showed him trailing Ms Clinton in Latino support 66-20.
Donald Trump hopes his new deportation taskforce can deport Hillary Clinton
But his Wednesday night speech in Phoenix swept away any speculation that Mr Trump would move to the centre on the issue.
"I was a strong supporter of Donald Trump when I believed he was going to address the immigration problem realistically and compassionately," Jacob Monty, a Latino lawyer who resigned from Mr Trump's National Hispanic Advisory Council on Wednesday, told Politico. "What I heard today was not realistic and not compassionate."
Mr Trump has done very little to appeal to Latino voters since he launched his campaign accusing Mexico of sending over "rapists and criminals".
On Cinco de Mayo, he was criticised for tone-deafness when he tweeted a photo of himself posing with a taco salad from his Trump Tower cafe.
"Happy #CincoDeMayo! The best taco bowls are made in Trump Tower Grill," he said. "I love Hispanics!"