Most Americans blame Donald Trump for Obamacare problems, poll finds
Majority of public do not trust President to do what is best with regards to healthcare, result show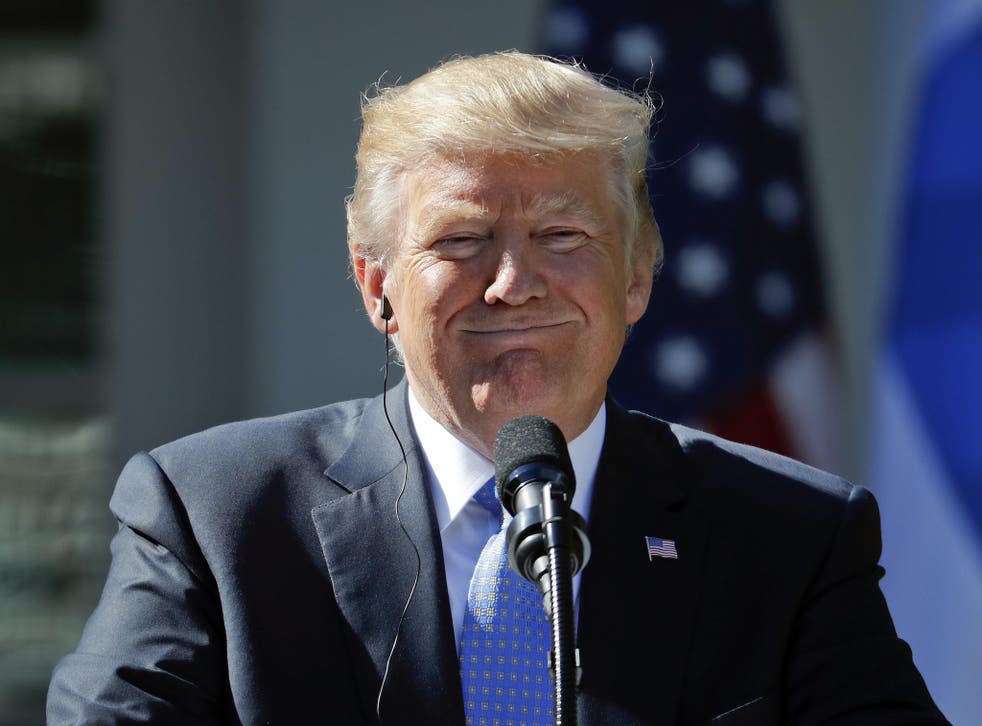 A majority of Americans blame Donald Trump's administration for any future problems with Obamacare, a new poll has found.
Carried out by the Kaiser Family Foundation, it found 61 per cent of respondents believe the US President and his Republican Party are responsible for any issues with the Affordable Care Act (ACA).
Only 37 per cent said Barack Obama's administration - who introduced it in 2010 - would be at fault for fewer enrolments.
The former US leader introduced it to extend health insurance coverage to some of the estimated 15 per cent of the US population who lack it. Those people receive no coverage from their employers and are not covered by US health programmes for the poor and elderly.
Mr Trump pledged to repeal Obamacare on his presidential campaign trail and after taking office in January, his administration has made a series of moves to do so, all of which have been defeated in the House of Representatives.
The survey of 1,200 adults, taken over a five-day period in November, found half believed actions taken by the Trump administration were to blame if fewer people sign up for individual health insurance plans this year.
A majority of Republican respondents (82 per cent) polled said they trusted Mr Trump to do what is best for the country with regards to healthcare.
Yet the majority of the public (60 per cent) – including majorities of Democrats (89 per cent) and independents (57 per cent) – do not trust the President to do what's best when it comes to healthcare.
Although Republican efforts to repeal and replace the ACA have failed, the party's actions have been blamed for forcing prices for Obamacare plans up in 2018.
The Trump administration slashed the Obamacare budget for advertising by 90 per cent and significantly reduced spending on groups that help customers find the appropriate insurance plan.
World news in pictures

Show all 50
The 2018 open enrolment period for the health insurance exchange is also only running for six weeks, which is half as long as last year.
Analysts say these measures increase the likelihood of less people signing up to the ACA.
US health officials say 1.5 million people have already signed up for Obamacare individual health insurance plans so far - with more than 600,000 signing up in the first four days - but experts say early figures are not necessarily representative of final sign-up numbers.
Register for free to continue reading
Registration is a free and easy way to support our truly independent journalism
By registering, you will also enjoy limited access to Premium articles, exclusive newsletters, commenting, and virtual events with our leading journalists
Already have an account? sign in
Register for free to continue reading
Registration is a free and easy way to support our truly independent journalism
By registering, you will also enjoy limited access to Premium articles, exclusive newsletters, commenting, and virtual events with our leading journalists
Already have an account? sign in
Join our new commenting forum
Join thought-provoking conversations, follow other Independent readers and see their replies