George Papadopoulos: Trump's former campaign adviser 'small part of large-scale investigation' into Russia links
Former campaign adviser pleaded guilty to lying to the FBI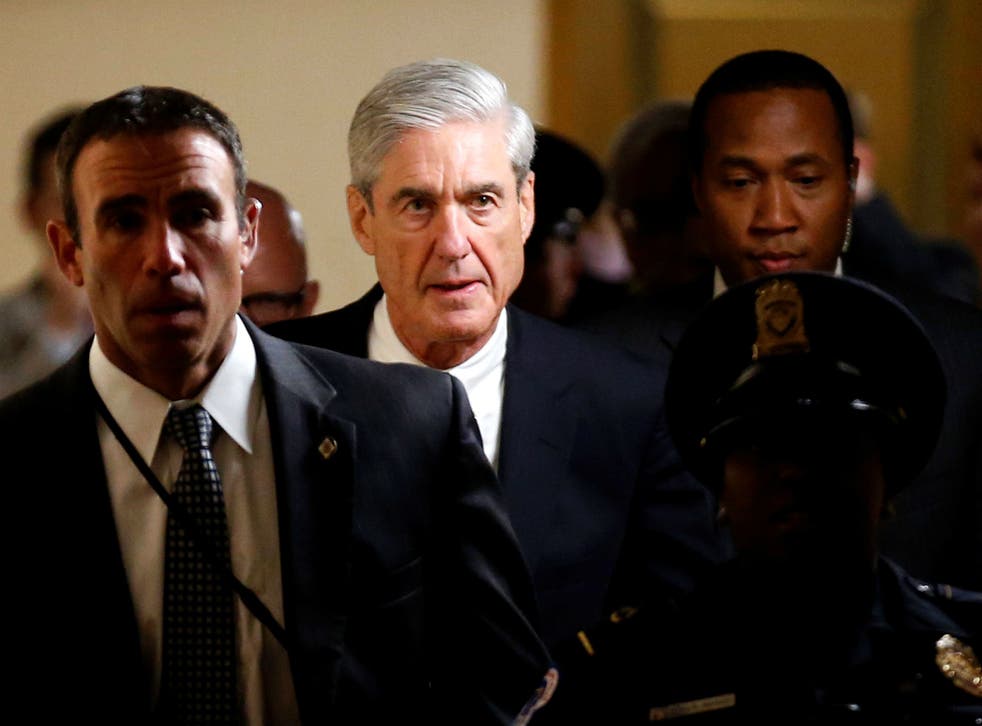 A former Trump campaign adviser who pleaded guilty to lying to the FBI is cooperating with the government in a broader investigation into potential ties between the campaign and Russia, court documents reveal.
Newly unsealed court records detailed the government's case against George Papadopoulos, who was swept up by special counsel Robert Mueller's probe into whether Donald Trump's presidential campaign colluded with the Russian government. Mr Papadopoulos pleaded guilty to misleading the FBI about his conversations with a Russian-linked operative who promised "dirt" on Democratic nominee Hillary Clinton and introduced Mr Papadopoulos to other Russian actors intent on arranging a meeting with the Trump campaign.
A transcript of Mr Papadopoulos' arraignment hearing reveals that the onetime foreign policy adviser is one player in a larger cast targeted by Mr Mueller's sweeping investigation. In a dramatic escalation, former Trump campaign chairman Paul Manafort and his associate Rick Gates were indicted on Monday for money laundering, a charge to which they pleaded not guilty.
Attorneys for the government repeatedly note that Mr Papadopoulos has agreed to work with the government and been privy to "substantial information" about the wider probe.
"There's a large scale ongoing investigation of which this case is a small part", Department of Justice Office of Special Counsel attorney Aaron Zelinksy says.
The biggest names involved in the Trump-Russia investigation

Show all 17
Similarly, Judge Randolph Moss agrees to keep the court proceedings under seal "so as not to interfere with an ongoing investigation".
While Mr Mueller has been tight-lipped about the direction of his investigation, criminal justice experts have speculated that his strategy may be to "flip" lower-level defendants - that is, secure their cooperation in exchange for lesser sentences - in an effort to target other players.
The White House swiftly distanced itself from Mr Papadopoulos on Monday. Press Secretary Sarah Huckabee Sanders dismissed Mr Papadopoulos as someone with an "extremely limited" role in the campaign and said his guilty plea "has nothing to do with the activities of the campaign". She argued his repeated contacts to campaign officials about arranging a meeting with the Russian government amounted to nothing.
"He reached out and nothing happened beyond that - which, I think, shows, one, his level of importance in the campaign, and, two, shows what little role he had within coordinating anything officially for the campaign", Ms Sanders said.
Sarah Huckabee Sanders slams press at White House briefing
But while the document detailing the case against Mr Papadopoulos concludes that no meeting ever occurred, it describes other campaign officials demonstrating some interest.
According to the document, an unnamed "campaign supervisor" responded to Mr Papadopoulos's effort to arrange "a meeting between us and the Russian leadership" by writing "good work". The supervisor also tells Mr Mr Papadopoulos that "I would encourage you" to travel to an off-the-record meeting with Russian officials.
Join our new commenting forum
Join thought-provoking conversations, follow other Independent readers and see their replies