New Hampshire votes to abolish death penalty after Democrats overrule governor veto
Opponents of capital punishment argue that the death penalty can cost millions to prosecute, and poses difficult moral problems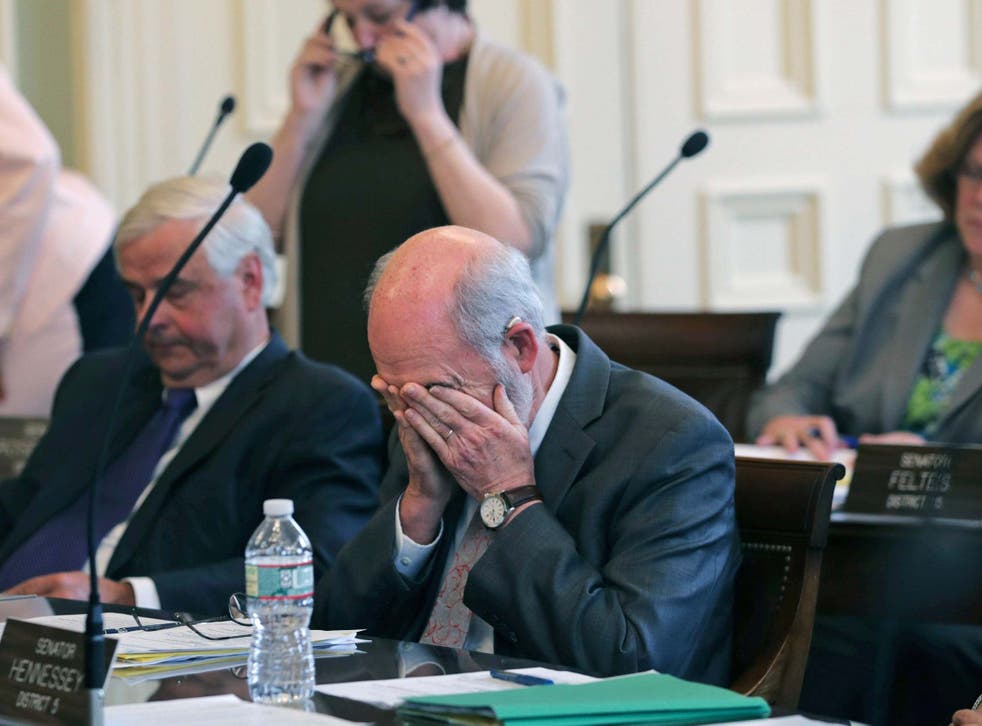 New Hampshire has abolished the death penalty, making it the 21st state to outlaw capital punishment in the US.
The abolition came after both the state Senate and House voted to override a veto from Chris Sununu, the Republican governor of the New England state.
The end of capital punishment there marks the culmination of a years-long effort to get rid of the death penalty, which Democratic politicians in the state like Senator Melanie Leesque have cast as "archaic, costly, discriminatory, and violent," according to New Hampshire Public Radio.
"The death penalty has been an issue every New Hampshire legislator has grappled with over many years," Donna Soucy, the president of the state's Senate Democrats, said in a statement following the vote to override Mr Sununu's veto.
She continued: "It was a privilege today to join my colleagues in voting to repeal capital punishment in the Granite State."
World news in pictures

Show all 50
The rejection of Mr Sununu's stance on capital punishment was expected, and comes after legislators in the state put considerable weight behind the effort and passed it easily in the state House and Senate last month.
In response, Mr Sununu expressed concern about the now-abolished punishment.
"I am incredibly disappointed that the Senate chose to override my veto," Mr Sununu said on Thursday.
But some Republicans crossed over to express support for the abolition effort, like state senator Harold French.
"As I get older, I realized for a fact we're actually all on death row and it's just a matter of time before our names get called," Mr French said.
Opponents of capital punishment in New Hampshire and elsewhere note that, in addition to moral concerns, pursuing the death penalty can cost states millions of dollars, especially when the state must provide legal counsel and representation during lengthy trials and penalty hearings.
Just one recent case in New Hampshire, for instance, was said to have cost the state $2.5m.
Join our new commenting forum
Join thought-provoking conversations, follow other Independent readers and see their replies