North Korea nuclear test: When asked whether US will attack, Donald Trump replied 'we'll see'
Intelligence officials say there is no reason to doubt Kim Jong-Un has conducted another nuclear bomb test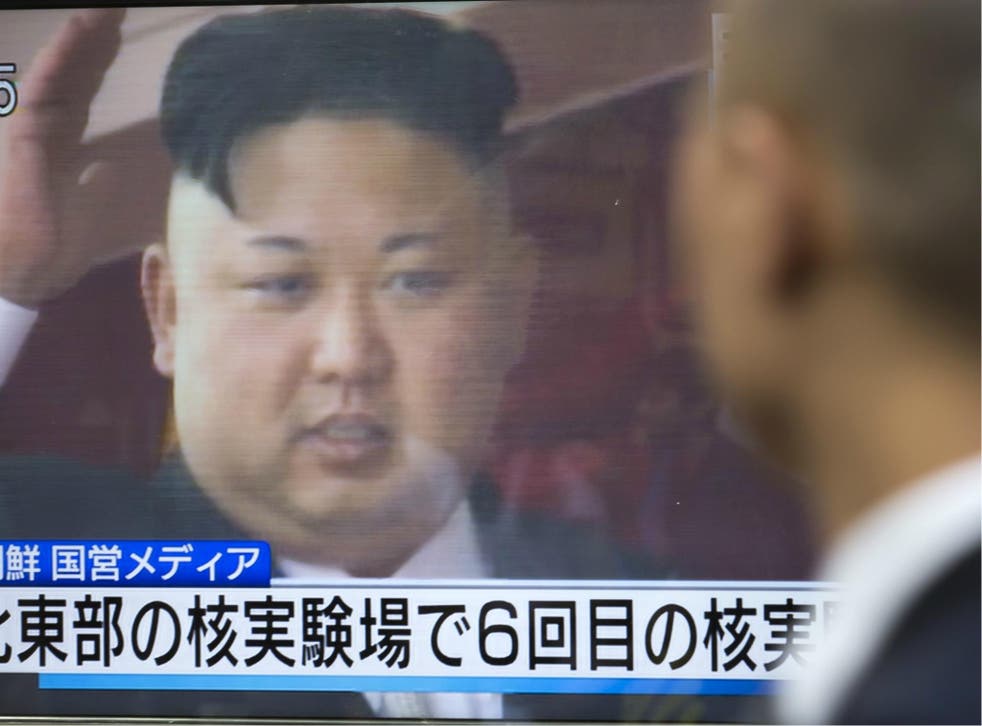 Donald Trump has added to fears of war between the US and North Korea, saying simply "we'll see" when asked if he was planning to sanction a military attack.
Following the rogue state's nuclear bomb test, Mr Trump met with his Defence Secretary, James Mattis, the White House Chief of Staff, John Kelly, and other military leaders to all the potential military options, according to a statement by Mr Mattis after the meeting.
The President's off-the-cuff comment was made in response to a journalist's question as he left a church near the White House.
It came after a US intelligence official said it appeared North Korea had conducted another nuclear bomb test.
"We have nothing to cause us to doubt that this was a test of an advanced nuclear device," the official said, speaking to Reuters on condition of anonymity.
North Korea claimed to have tested an advanced hydrogen bomb that was capable of being launched inside a long-range missile.
The US official said, however, it would take some time to complete a thorough analysis of the size of the blast and type of device detonated.
In July, US intelligence officials said they believed North Korea had been able to make a nuclear warhead capable of fitting on an intercontinental ballistic missile (ICBM).
Pyongyang has made inflammatory threats towards Guam, the US territory in the Pacific where there are American military installations including a nuclear submarine fleet base.
Mr Trump also tweeted that the US is considering "stopping all trade" with any countries "doing business" with North Korea, which would include America's largest trading partner, China.
The US President has previously commented that "all options are on the table" with regards to North Korea, prompting fears of a military conflict.
However Mr Mattis said that the US was never going to run out of diplomatic solutions, implying that military action against Mr Kim would be a last resort.
The United Nations Security Council is due to meet on Monday to discuss the situation at the request of officials from the US, Japan, UK, France and South Korea.
While the nature of the nuclear bomb is unclear, the US Geological Survey reported a seismic event of 6.3 on the Richter scale as a result of the test. Previous Pyongyang tests have resulted in events closer to five on the scale.
United Nations Secretary General Antonio Guterres said the latest test was "profoundly destabilising for regional security".
South Korea has been testing its own conventional weapons at border installations as a result of increased tensions.
The North earlier launched a missile over the northern part of Hokkaido island of Japan, prompting a phone call between Mr Trump and Prime Minister Shinzo Abe during which both agreed that North Korea "poses a grave and growing direct threat" to the region and Japan.
Join our new commenting forum
Join thought-provoking conversations, follow other Independent readers and see their replies