NRA files for bankruptcy, moving from New York to Texas
Gun rights group blamed state's 'toxic political environment' for move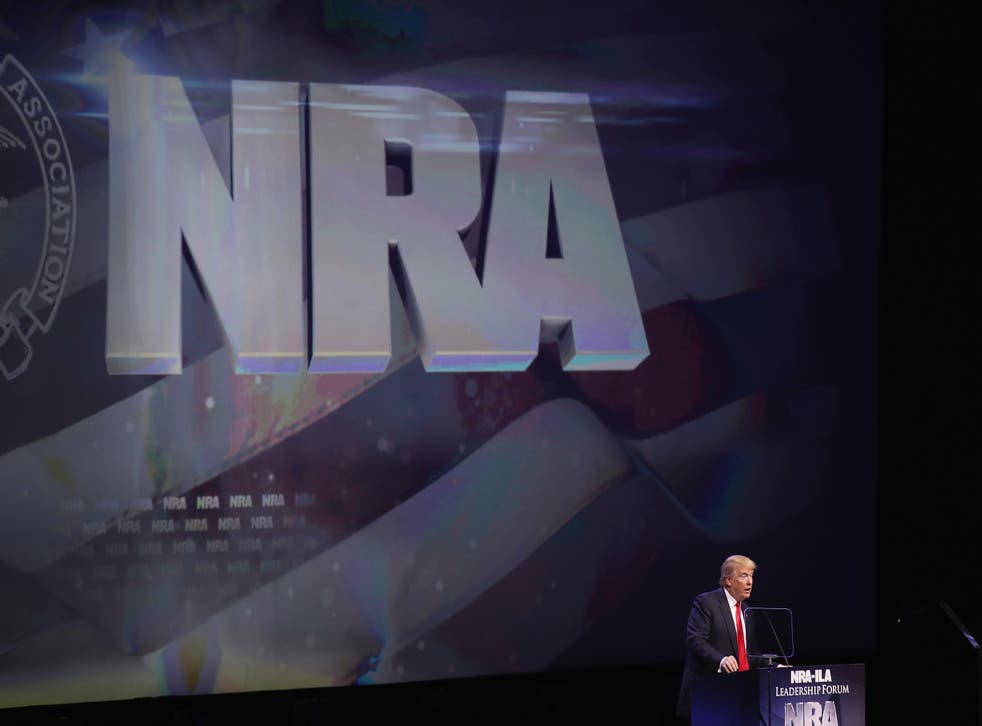 The National Rifle Association has filed for bankruptcy and announced it is moving from New York to Texas.
The gun rights advocacy group says it is making the move to escape the "toxic political environment of New York."
Now the organisation, which has been chartered in New York since 1871, says it plans on restructuring as a Texas non-profit.
"Today, the NRA announced a restructuring plan that positions us for the long-term and ensures our continued success as the nation's leading advocate for constitutional freedom – free from the toxic political environment of New York," said NRA executive vice-president Wayne LaPierre.
"The plan can be summed up quite simply: We are DUMPING New York, and we are pursuing plans to reincorporate the NRA in Texas."
Mr LaPierre insisted that the NRA was "as financially strong as we have been in years," and said there was no plan to move headquarters from Fairfax, Virginia, to Texas.
There are more than 400,000 NRA members in Texas and the group will hold its 2021 annual meeting in Houston.
Last year New York attorney general Letitia James announced the state would try and dissolve the NRA and alleged that the leadership had used $64 million of the NRA money on personal expenditure.
Ms James attacked the NRA's move in a statement and said it would not prevent her investigating them.
"The NRA's claimed financial status has finally met its moral status: bankrupt," she said.
"While we review this filing, we will not allow the NRA to use this or any other tactic to evade accountability and my office's oversight."
NRA president Carolyn Meadows attacked the lawsuit at the time, calling it "a baseless, premeditated attack on our organisation and the Second Amendment freedoms it fights to defend."
Chapter 11 bankruptcy is generally filed by corporations to give them more time to reorganise their debts and assets.
Join our new commenting forum
Join thought-provoking conversations, follow other Independent readers and see their replies