Mike Pompeo to host 900-person Christmas party despite Covid surge
Expert fears that festive gathering could become another 'superspreader' event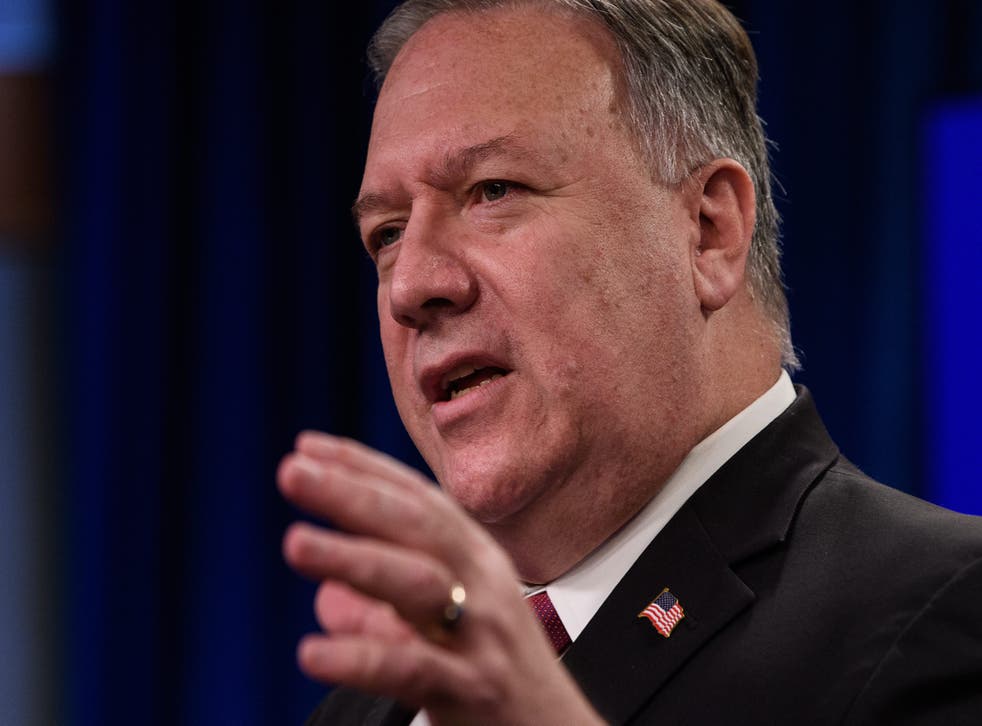 Mike Pompeo is set to host a 900-person Christmas party in Washington DC despite the serious surge in Covid cases across the country, it has been reported.
The Secretary of State's "Diplomacy at Home for the Holidays" event will take place on 15 December in the department's Benjamin Franklin Room, according to the Washington Post.
Invitations have been sent out to more than 900 people, said two officials familiar with the event.
"I'm flabbergasted," said Ian Lipkin, director of the Center for Infection and Immunity at Columbia University.
"An indoor event of this kind is dangerous on so many levels."
Dr Lipkin said the gathering could become the administration's next virus "superspreader" event.
"This has all the makings of a repeat of what we saw in the White House Rose Garden following the confirmation of Amy Coney Barrett."
The State Department told employees last week that because of the virus they should hold virtual events rather than in-person meetings if "non-mission critical."
The number of Americans currently hospitalised by the virus topped 100,000 for the first time on Wednesday and more than 270,000 Americans have been killed during the pandemic.
A State Department spokesperson said they "plan to fully enforce social distancing measures at this reception, and face coverings are mandatory for admittance".
"All proper food and beverage safety precautions will be taken by catering services and staff — all will wear gloves and masks and any food or beverage will be served individually," said the spokesman.
The 15 December event is for the families of diplomats abroad in embassies and consulates that do not take spouses or children, such as Iraq and Cuba.
On 16 December, Mr Pompeo will host an event for 180 foreign ambassadors and their spouses.
Join our new commenting forum
Join thought-provoking conversations, follow other Independent readers and see their replies