President Obama says Hillary Clinton's emails did not jeopardize national security
The president made a rare appearance on Fox News on Sunday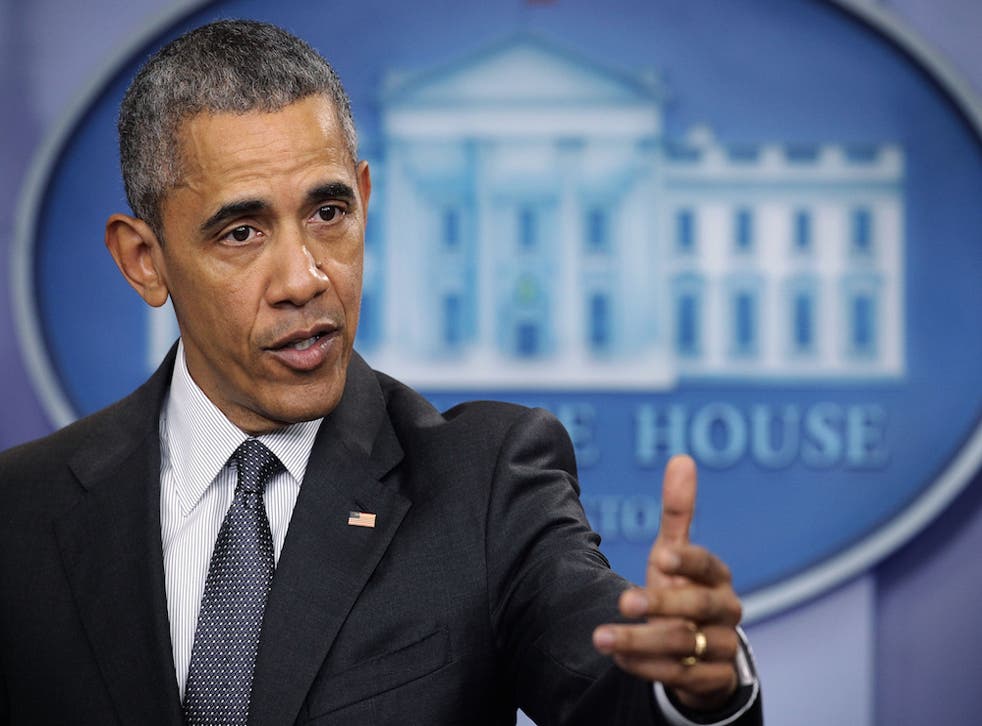 During his first interview as president with Fox News Sunday, Barack Obama found himself in a very predictable situation—defending Democratic front-runner Hillary Clinton amid her ongoing email controversy.
More than 2,000 classified emails were redacted from Clinton's private email server, but President Obama said that his former secretary of state would have never intentionally done anything to put the United States at risk.
"Here's what I know, Hillary Clinton was an outstanding secretary of state. She would never intentionally put America in any kind of jeopardy," President Obama told Chris Wallace, the show's host.
"There's classified, and then there's classified," he added. "There's stuff that is really top-secret top-secret, and there's stuff that is being presented to the president or the secretary of state that you might not want on the transom, or going out over the wire, but is basically stuff that you could get in open-source."
President Obama also said that his administration would not interfere with the Justice Department and FBI's investigation into Clinton's email server, which is expected to conclude by next month.
Clinton has maintained her innocence throughout the investigation, and has said there is no chance of her being indicted for the use of a private server.
Register for free to continue reading
Registration is a free and easy way to support our truly independent journalism
By registering, you will also enjoy limited access to Premium articles, exclusive newsletters, commenting, and virtual events with our leading journalists
Already have an account? sign in
Register for free to continue reading
Registration is a free and easy way to support our truly independent journalism
By registering, you will also enjoy limited access to Premium articles, exclusive newsletters, commenting, and virtual events with our leading journalists
Already have an account? sign in