White House Chief of Staff Reince Priebus is 'in way over his head', says Donald Trump confidante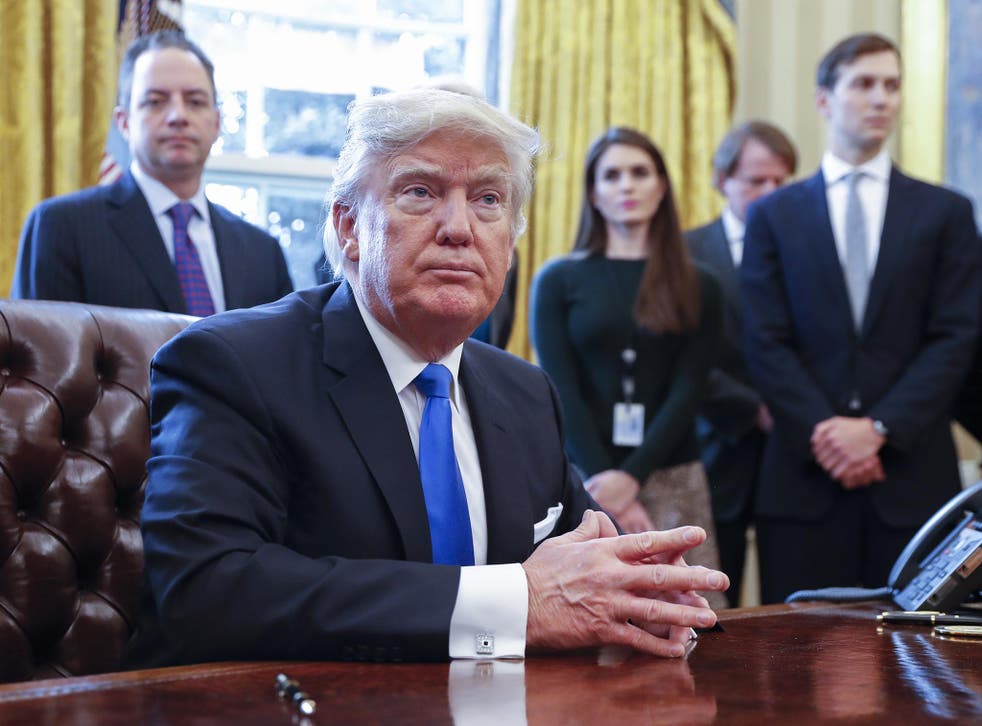 Reince Priebus, the White House Chief of Staff, is 'in way over his head', according to a confidante of Donald Trump.
Christopher Ruddy, the CEO of Newsmax Media, a conservative leaning news outlet, recently spent time with the President and suggested Mr Trump should replace his Chief of Staff.
Mr Ruddy would not reveal if the President had confided in him about Mr Priebus but said he had "botched this whole immigration rollout".
"A lot of people have been saying, 'Look, Donald has some problems,' and I think he realises that he's got to make some changes going forward," Mr Ruddy told The Washington Post.
"It's my view that Reince is the problem. I think on paper Reince looked good as the chief of staff — and Donald trusted him — but it's pretty clear the guy is in way over his head.
"He's not knowledgeable of how federal agencies work, how the communications operations work. He botched this whole immigration rollout. This should've been a win for Donald, not two or three weeks of negative publicity," he added.
Mr Ruddy also appeared on CNN where he criticised Mr Priebus during an interview before later trying to soften his words by taking to Twitter to say he had an "open mind" on the Chief of Staff.
"Reince just briefed me on new WH plans. Impressive! CNN today my personal view. Told him I have 'open mind' based on his results," he said.
The controversial orders Donald Trump has already issued

Show all 9
Mr Ruddy said he spent half an hour talking privately with Mr Trump after the president's dinner with Japanese Prime Minister Shinzo Abe.
He insisted the conversation was completely "private" and would not reveal exact details of what was discussed.
Join our new commenting forum
Join thought-provoking conversations, follow other Independent readers and see their replies