Rick Saccone: Who is the conservative Republican candidate backed by Donald Trump in Pennsylvania
Outside money has started to pour into western Pennsylvania in time for his March special election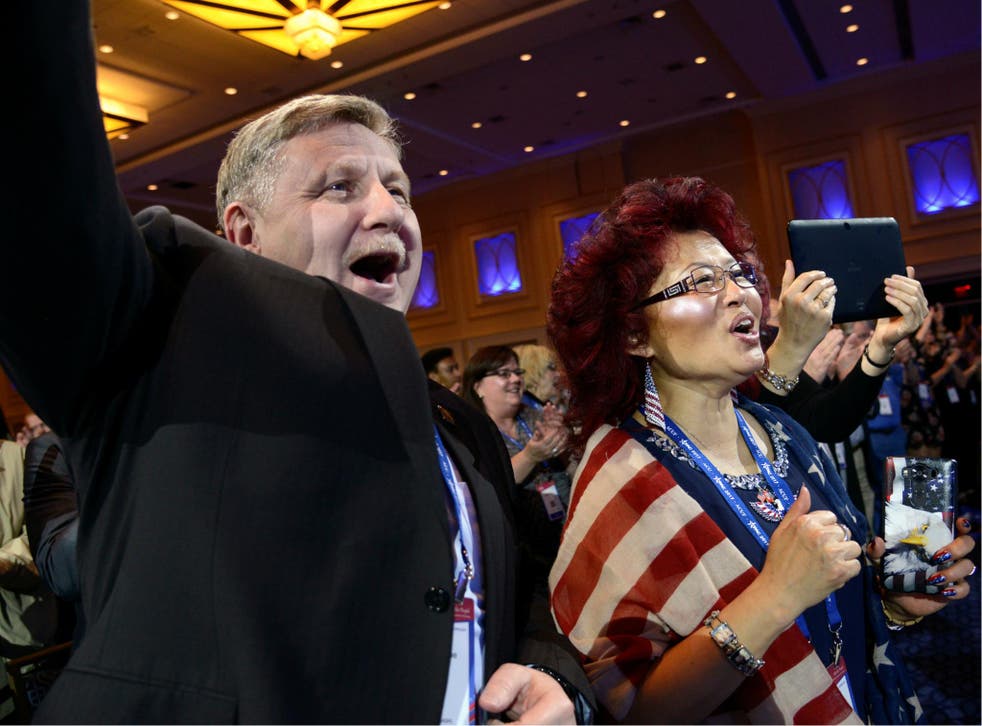 US President Donald Trump is travelling to Pennsylvania to endorse Congressional candidate Republican Rick Saccone.
Mr Saccone is running in a special election set to take place on 13 March for the seat left vacant by Republican Tom Murphy, who resigned in October over allegations he ran an abusive workplace and reportedly asked his mistress to get an abortion.
"Rick is a great guy. We need more Republicans to continue our already successful agenda!" Mr Trump tweeted to show his support.
Mr Saccone, a 59-year-old who has served in the state legislature since 2010, once said that he was "Trump before Trump was Trump."
"I ran on that agenda in 2010. It's the same agenda – it's the people's agenda. The president just nationalised it," he said to a local Pittsburgh radio station referring to his priorities of repealing and replacing Obamacare, reducing government spending, increased support for the military, and protecting the Second Amendment.
Democrats in the mostly rural, white 18th district of western Pennsylvania have criticised Mr Saccone for being desperate to get to Washington.
Mr Saccone suspended his US Senate campaign in order to run for the vacant seat in the lower House chamber.
Republicans win tied Virginia House election by pulling candidate's name out of a bowl
He has the unique distinction of having served as a diplomat to North Korea from 2000 to 2001 during the administration of President George W Bush and was the only US citizen living in Pyongyang at the time.
Mr Saccone is also a veteran of the US Air Force, having served as a counterintelligence and special agent for more than ten years, and was a civil employee of the US Army, working in Iraq from 2004 to 2005.
After his diplomatic stint, the pro-life Republican completed his PhD in public and international affairs at the University of Pittsburgh and became a professor at Saint Vincent College in Latrobe, Pennsylvania.
Mr Saccone has said on working across the aisle with Democrats: "if I can do it in North Korea, I should be able to do it anywhere."
One of the obstacles he faces in the special election: labour unions.
World news in pictures

Show all 50
Nearly 25 per cent of the district are members of a union and Mr Murphy curried favour with them by breaking ranks with the Republican party to vote with labour.
Mr Saccone has encountered strong opposition from organised labour in the district.
He also faces a younger, fresh face in opponent and first-time candidate Democrat Conor Lamb, a 33-year-old Marine captain from a political family.
The President took a blow in the defeat of Mr Moore in Alabama's special election to fill the Senate seat left vacant by Attorney General Jeff Sessions. Democrat Doug Jones has taken over the seat.
Mr Trump endorsed Mr Moore despite the politician being accused by several women of alleged sexual misconduct and child sex abuse when he was in his 30s and they were teenagers.
The President may be hoping for a win for Mr Saccone, not just to secure a crucial vote in Congress, but also to negate the Alabama loss.
As with the Alabama race - where nearly $50m was spent - several political action groups have been pouring money into the local race with a national spotlight.
Join our new commenting forum
Join thought-provoking conversations, follow other Independent readers and see their replies