Former Trump campaign aide Sam Nunberg says he will now cooperate with Mueller's Russia investigation
'I'm going to cooperate with whatever they want,' Mr Nunberg says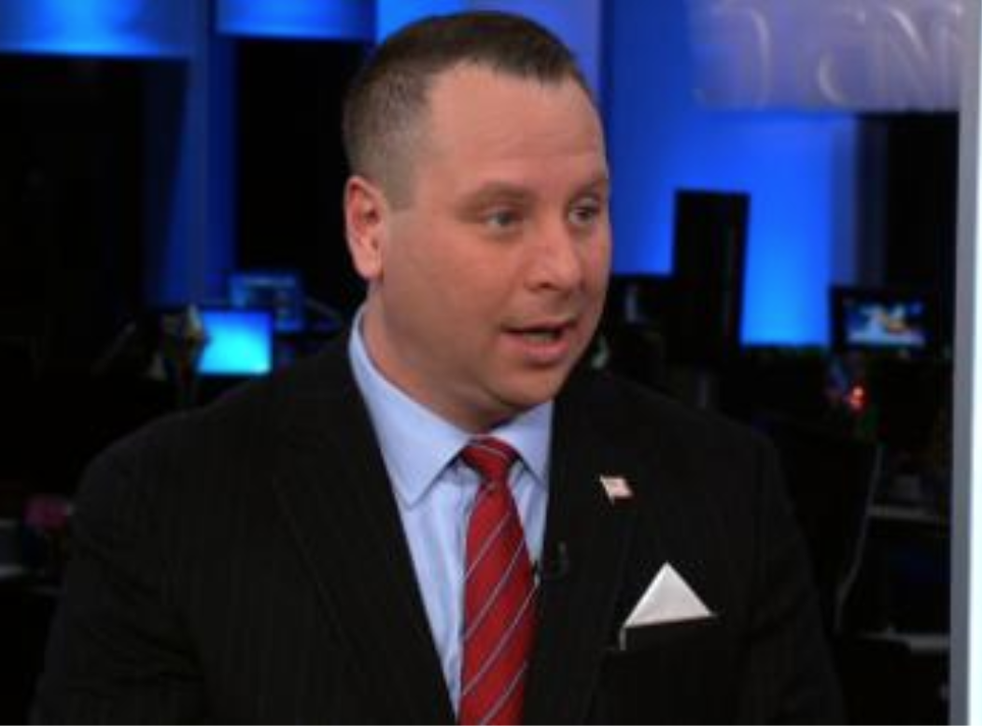 Following a whirlwind 24 hours in which he refused to comply with a federal investigation, suggested President Donald Trump may have acted improperly during the election, and told the White House press secretary to "shut her mouth," former Trump campaign aide Sam Nunberg has apologised and said he will cooperate after all.
Mr Nunberg told CNN that he was pulling together the communications that special counsel Robert Mueller had subpoenaed from him as part of the investigation into possible Trump campaign ties to Russia. The day before, Mr Nunberg had refused to comply and challenged Mr Mueller to arrest him.
"I'm going to cooperate with whatever they want," Mr Nunberg said on Tuesday, changing his tune. "...I'm working on organising it. I'm just trying to get this done so I can then get back to try to have a life and work on my job."
He added that he would comply with all aspects of the subpoena, including appearing before a grand jury.
The former campaign aide confirmed as much to right wing blog the Daily Caller, telling them he had started shifting through and copying his emails. He also issued an apology to White House press secretary Sarah Huckabee Sanders, who he had earlier called "fat" and "unattractive".
The biggest names involved in the Trump-Russia investigation

Show all 17
"It was wrong of me to attack Sarah," he said. "Sarah's very talented. It was a rude comment. I understand she was just doing her job, and I think she does a very good job under rough circumstances… I owe her an apology. I was having a rough day."
Mr Nunberg's rough day started on Monday morning, when he told the Washington Post that he would not turn over the communications with Mr Trump and nine other campaign aides that Mr Mueller requested, declaring: "Let him arrest me".
Later, Mr Nunberg appeared on MSNBC, where he told his interviewer that he thought Mr Trump "may have done something during the election," but didn't know for sure. He also referred to Mr Trump as "Manchurian candidate" in an interview with CNN – a reference to someone who has been brainwashed into becoming a foreign agent.
Former Trump campaign aide Sam Nunberg refuses to comply with Mueller probe
Ms Sanders pushed back against these claims at a White House press briefing, saying Mr Nunberg was "incorrect" and that there was no collusion between Russia and the Trump campaign.
"[Mr Nunberg] hasn't worked at the White House, so I certainly can't speak to him or the lack of knowledge that he clearly has," she said.
Mr Nunberg was fired from the Trump campaign in 2015, amid reports that he had made racist comments on Facebook.
At one point during Monday's press marathon, CNN's Erin Burnett asked Mr Nunberg if he had been drinking, noting that she smelled alcohol on his breath. Mr Nunberg vociferously denied this at the time, and in his interview with the Daily Caller.
"Look, I'll tell it to you this way: everything I have to go through now – I'm smart enough not to involve alcohol," he said. "You don't want to be involved in alcohol."
Join our new commenting forum
Join thought-provoking conversations, follow other Independent readers and see their replies