Bernie Sanders supporters try to overturn Hillary Clinton's 'unjust' delegate advantate
Supporters of the Vermont senator have created two petitions to reach out to so-called 'superdelegates'
Andrew Buncombe
New York
Tuesday 16 February 2016 15:56 Comments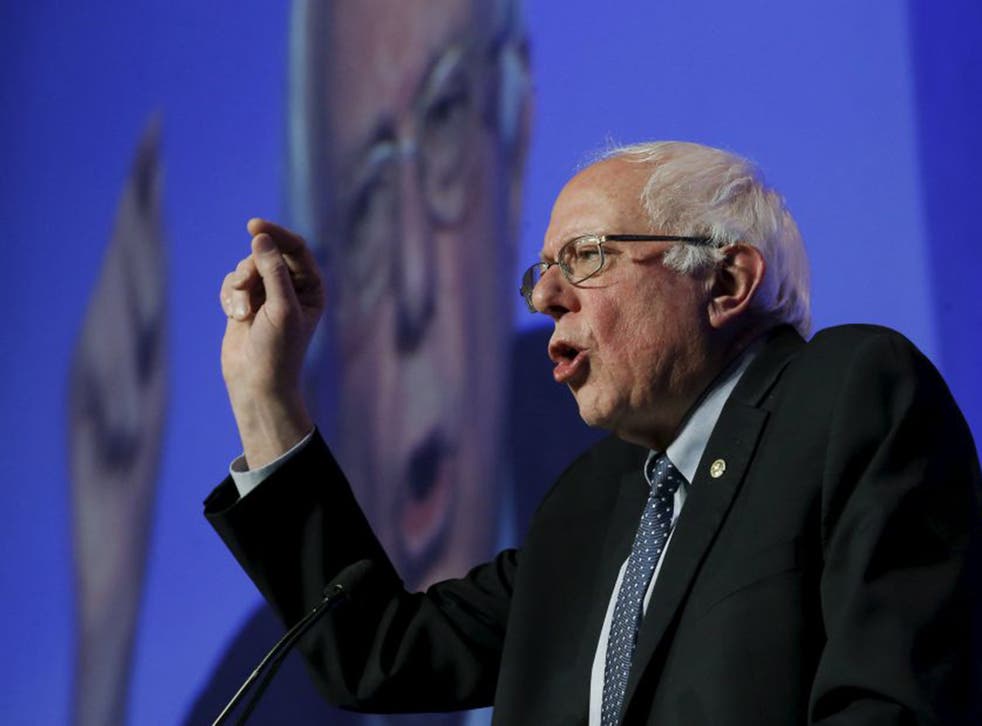 Supporters of Bernie Sanders are trying to overturn what they consider to be nothing less than an injustice.
The Vermont senator came second to Hillary Clinton by just a whisper in Iowa and beat her easily in New Hampshire, but because of the Democrats' Byzantine voting system, the former secretary of state has amassed a striking 350-delegate advantage over him. It is the delegates from each state that formally cast their vote for a candidate at the convention.
One delegate tracker currently scores it 394-44 to Ms Clinton. The reason is the presence of so-called "superdelegates", individuals - often party insiders - who are not bound by the popular vote in a state and can vote for which every candidate they wish.
While Mr Sanders does have a modest 36-32 lead over among elected delegates - those that are bound to the candidates based on the results of voting in primaries and caucuses - Ms Clinton leads 362-8 among superdelegates.
The Politico website reported that supporters of Mr Sanders are now seeking to fight back against what they consider an injustice. Among online calls for actions, two petitions have been organised, calling on superdelegates to reflect the popular vote, rather than the sentiment of party elites.
In one of them, MoveOn.org activists are targeting undecided and committed Hillary Clinton superdelegates with a clear message: wait until all the votes are counted before throwing support behind a candidate.
"The race for the Democratic Party nomination should be decided by who gets the most votes, and not who has the most support from party insiders," says the petition.
"That's why we're calling on all the Democratic superdelegates to pledge to back the will of the voters at the Democratic Party convention in Philadelphia."
Register for free to continue reading
Registration is a free and easy way to support our truly independent journalism
By registering, you will also enjoy limited access to Premium articles, exclusive newsletters, commenting, and virtual events with our leading journalists
Already have an account? sign in
Join our new commenting forum
Join thought-provoking conversations, follow other Independent readers and see their replies