Simpsons episode which predicted Donald Trump presidency was 'warning to America,' says writer
Dan Greaney revealed 'Bart of the Future' was broadcast in 2000 as a 'vision of America going insane'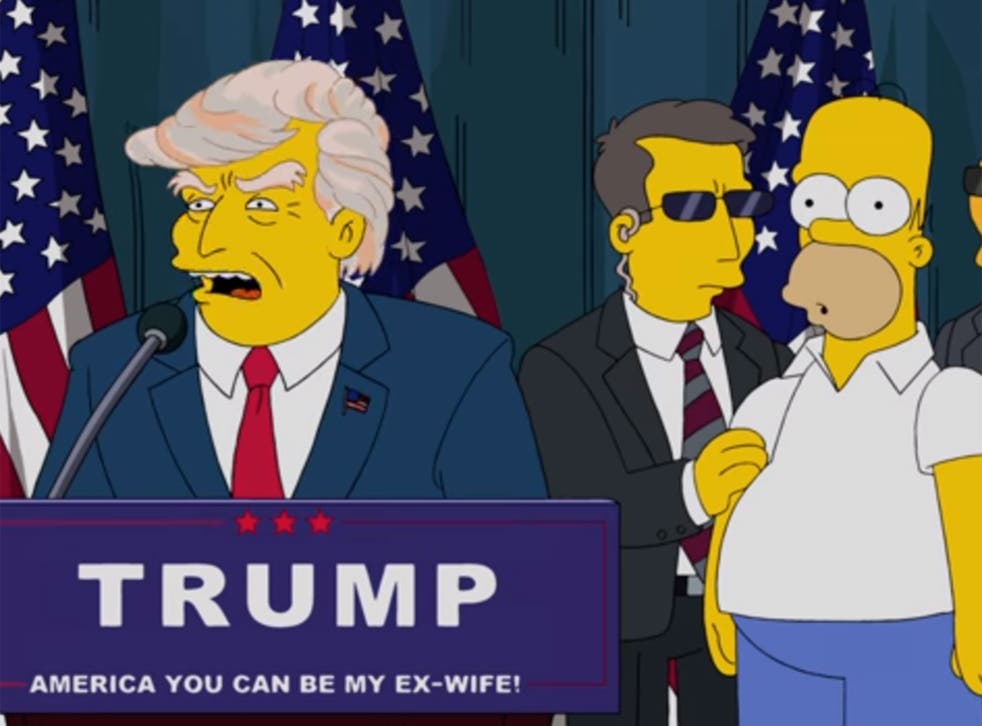 The writer of an episode of The Simpsons set in a future where Donald Trump became president of the United States has said it was written as a "warning to America".
Dan Greaney, who wrote the "Bart of the Future" episode which was broadcast in 2000, told The Hollywood Reporter that the election of the billionaire business mogul to the most powerful position on the planet was written into the story because it was a "vision of America going insane".
It showed the adult Bart in 2030 very much in the mould of his father, Homer, while his highly capable sister Lisa has become president.
She has taken office after the Trump presidency, which has proved to be a disaster that even she cannot solve.
Mr Greaney said someone else had actually pitched the idea of Mr Trump being elected president.
"It was a warning to America," he said. "And that just seemed like the logical last stop before hitting bottom. It was pitched because it was consistent with the vision of America going insane."
"The important thing is that Lisa comes into the presidency when America is on the ropes and that is the condition left by the Trump presidency.
"What we needed was for Lisa to have problems that were beyond her fixing, that everything went as bad as it possibly could, and that's why we had Trump be president before her."
He said he was "tickled we are getting all this attention" for an episode that was one of his favourites but which was criticised by some for portraying a bleak future for Bart.
"The Simpsons has always kind of embraced the over-the-top side of American culture… and [Trump] is just the fulfillment of that," he added. In the episode, Lisa tells her staff: "As you know, we've inherited quite a budget crunch from President Trump."
Join our new commenting forum
Join thought-provoking conversations, follow other Independent readers and see their replies