Donald Trump 'considering firing Steve Bannon and Reince Priebus'
Top aide to US President claims sackings are a matter of 'when' not 'whether', report says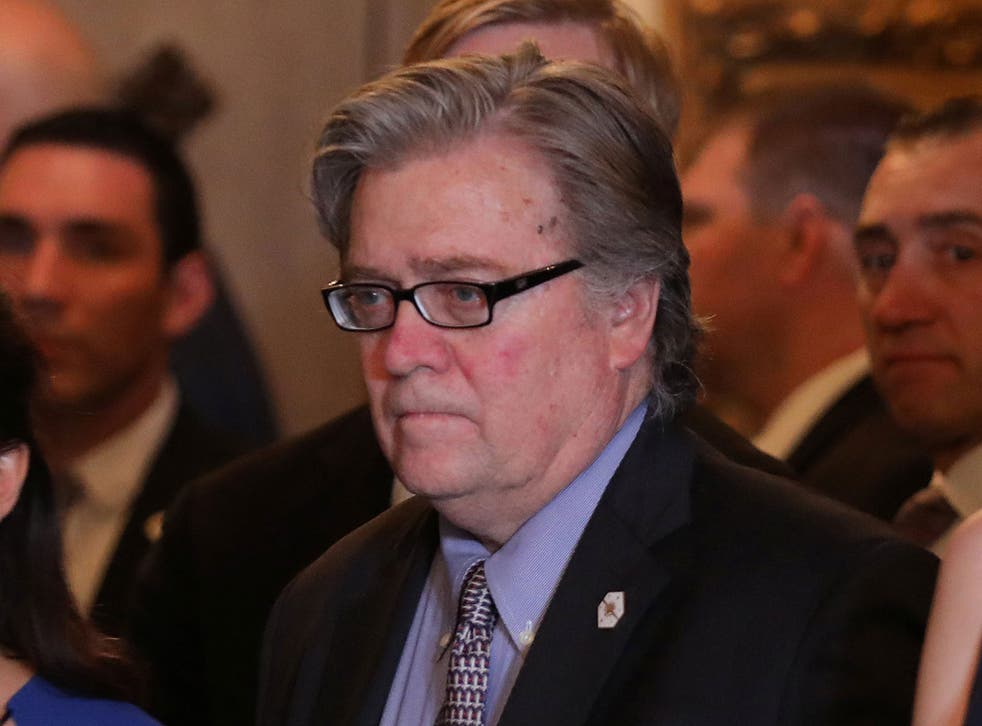 Donald Trump is considering sacking Steve Bannon and Reince Priebus, two of the President's closest advisers, in a major shake-up of White House staff, according to unconfirmed reports.
A senior aide to Mr Trump was quoted by a US news outlet as saying "things are happening, but it's very unclear the president's willing to pull that trigger".
"The tension, the exhaustion, the raw nerves have gotten much harder to disguise."
It is understood that the changes could include the departure of Mr Bannon, the President's chief strategist, and Mr Priebus, the White House Chief of Staff.
Axios reported a top aide to Mr Trump saying the sackings were a matter of "when" not "whether".
Mr Bannon, a controversial, right-wing newcomer to US politics who formerly edited the Breitbart news website, was instrumental in Mr Trump's election campaign.
But he was stripped of his position within the National Security Council (NSC) earlier this week in a move that startled Washington observers and appeared to cast doubt on his future in the administration.
Mr Bannon was given a senior role on the council despite having limited experience of foreign policy.
Tensions between Mr Trump and his chief strategist are reported to have ratcheted up amid reports Mr Bannon threatened to quit over his removal from the NSC.
Rumours about his role in the Trump team followed a US missile strike on a Syrian airfield.
While there is no suggestion of a link between Mr Bannon's apparently precarious position in the administration and Friday morning's air strike, his brand of "economic nationalism" does not sit comfortably with intervention in foreign wars.
For Mr Priebus, the former Republican National Committee chairman, rumours concerning his position in the Trump team have swirled before now.
In February, unsubstantiated reports suggested he could be removed from his position over the forced resignation of former National Security Adviser Michael Flynn.
Mr Bannon jumped to Mr Priebus' defence at the time, saying he was "livid" at the suggestion as "Reince is doing an amazing job".
Join our new commenting forum
Join thought-provoking conversations, follow other Independent readers and see their replies