Steve Bannon 'under criminal investigation' for voter registration fraud
Submitting false information on a voter registration form is a third-degree felony in Florida, punishable by up to five years in prison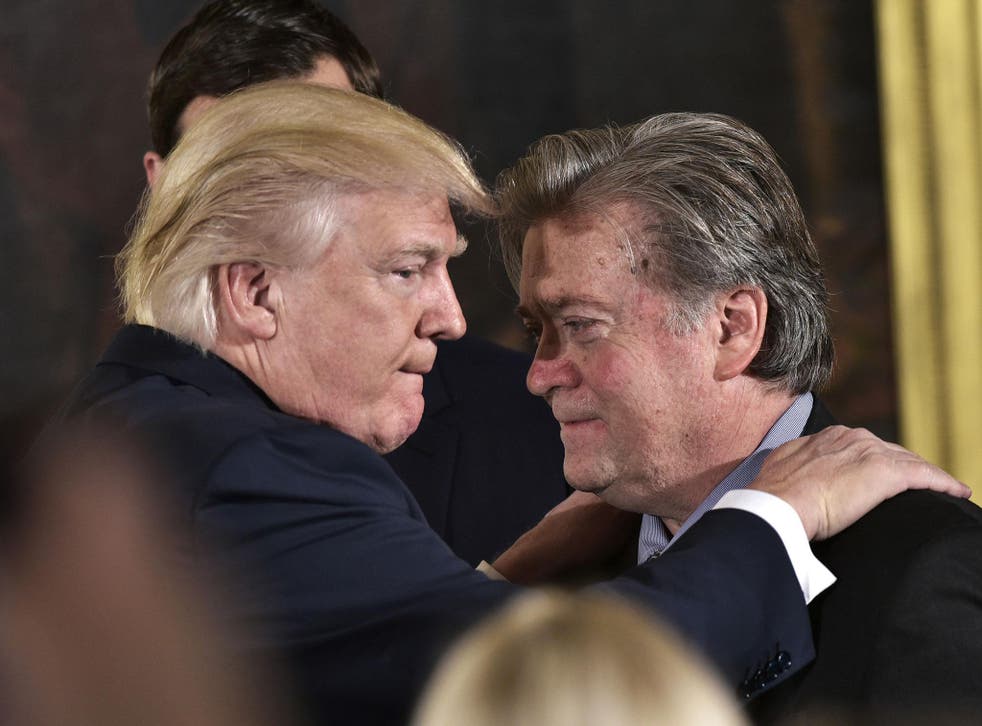 President Donald Trump's chief strategist Steve Bannon is reportedly under "an active criminal" investigation for voter registration fraud.
Mr Bannon is being investigated after he registered to vote in Florida while he owned a house in Southern California and regularly stayed in New York and Washington, DC, The Washington Post reports.
He is registered to vote in at a vacant house in Miami, which is due to be demolished.
Mike Pence struggles to defend Trump's comments about voter fraud
Mr Bannon previously rented the house for the use of his ex-wife, Diane Clohesy, but told the landlord he was living there but travelling.
The Washington Post reports several details of bizarre incidents at the property, including strange visitors and loud noises during the night and property damage worth tens of thousands from doors being padlocked or removed entirely or a hot tub seemingly destroyed by "acid".
Submitting false information on a voter registration form is a third-degree felony in Florida, punishable by up to five years in prison.
However, Mr Bannon did not vote in Florida which is likely to lower the odds of the investigation against him coming to prosecution.
He was later removed from Florida's voter rolls because he was registered in two places.
The controversial orders Donald Trump has already issued

Show all 9
Shortly after his inauguration, Mr Trump incorrectly classified registering to vote in two states "voter fraud".
He said millions of people voted illegally, but provided no evidence for his claim, which has been debunked by state election commissions.
Register for free to continue reading
Registration is a free and easy way to support our truly independent journalism
By registering, you will also enjoy limited access to Premium articles, exclusive newsletters, commenting, and virtual events with our leading journalists
Already have an account? sign in
Register for free to continue reading
Registration is a free and easy way to support our truly independent journalism
By registering, you will also enjoy limited access to Premium articles, exclusive newsletters, commenting, and virtual events with our leading journalists
Already have an account? sign in
Join our new commenting forum
Join thought-provoking conversations, follow other Independent readers and see their replies