Super Tuesday: Donald Trump and Hillary Clinton enjoy big victories - but fail to deliver killer blow to rivals
Hillary Clinton and Donald Trump had entered Super Tuesday with high expections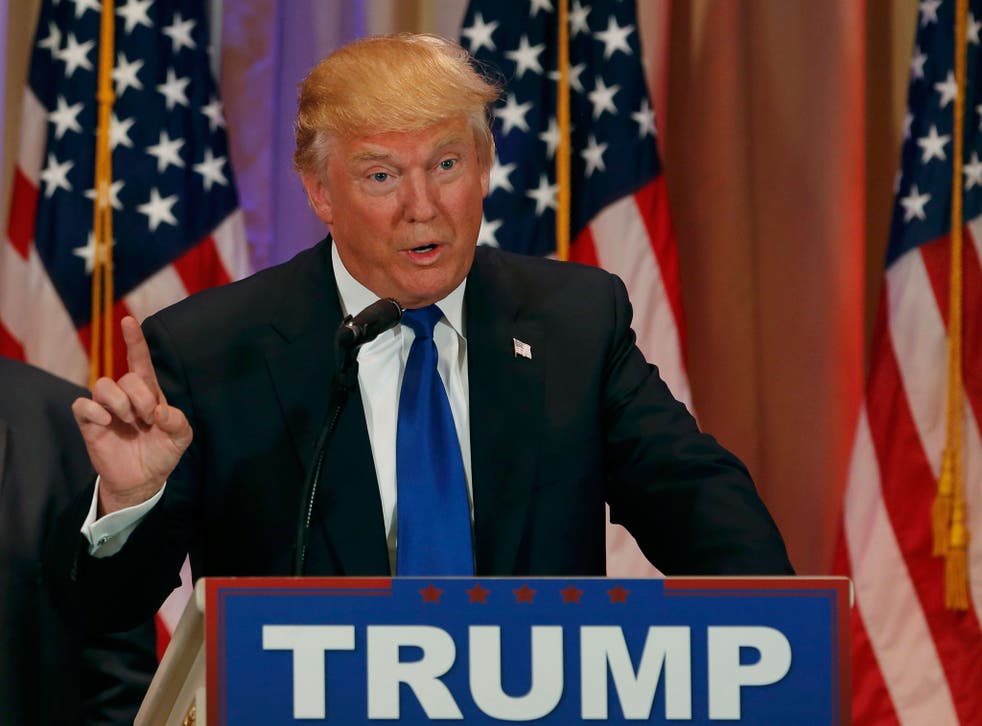 The chaos and drama of Super Tuesday ended with Donald Trump and Hillary Clinton striding closer to their goal of seizing their parties' nomination, but failing to deliver a killer blow to their political rivals.
With results in from all 12 states that voted on the second most important political day of the year, Donald Trump had won seven states, while Ms Clinton had also secured seven, plus American Samoa. Their victories put them in a powerful position ahead of the flurry of races to take place in the next two weeks.
Yet while they helped load up their delegate tally, they were unable to enact the sort of blow-out to be able to yet plausibly claim victory. For the Democrats, the race remains perhaps the most still unsettled after Bernie Sanders was able to win four states, and push Ms Clinton very close in Massachusetts.
Donald Trump victory speech after Super Tuesday
For the Republicans, Senator Ted Cruz won his home state of Texas as well as Oklahoma and - as of the early hours of Wednesday morning - Alaska. Senator Marco Rubio's consolation prize on an otherwise dismal night was a win in Minnesota.
Ironically, that result may suit Mr Trump perfectly as it means the field of rivals will remain untouched, dividing the opposition to him. Of more concern would have been a situation whereby the trailing candidates dropped out and allowed those opposed to the tycoon to rally around a single candidate.
"I feel awfully good," Mr Trump said, speaking to reporters in Florida.
Now well ahead of his rivals in the race to accumulate delegates, Mr Trump attempted a less combative, arguably presidential, mien, congratulating Senator Cruz for his wins, though offering a less flattering assessment of Mr Rubio's chances, who, he said, had been "very, very nasty" to him on the trail in recent days.
He had words of reassurance for those abroad startled by his rise. "I am going to be very good for the world, I am going to get along with the world."
In a sign of growing confidence, Mr Trump had harsh words, however, for Ms Clinton asking how she could lament the state of the country in her stump speeches when she had been so integral to President Barack Obama's first term in office. "She's been there for so long," he noted. "If she hasn't straightened it out by now, she's not going to straighten it out in the next four years."
Ms Clinton, who only a few weeks ago was being written off by many Democrats, also appeared at a victory rally in Florida, fixing her gaze firmly on the general election later this year and a likely showdown with Mr Trump.
"Thank you all so much. What a Super Tuesday," she said, speaking at a celebration rally in Miami. "All across our country Democrats have voted to break down barriers so we can all rise together."
Super Tuesday - in pictures

Show all 15
Mr Cruz, who was desperately pleased to have held onto Texas, sought to promote himself as the only candidate who could beat Mr Trump, and then Ms Clinton.
He went as far as to appeal to his fellow contenders - Mr Rubio, John Kasich and Ben Carson - to suspend their campaigns and allow people focus on the effort to stop the real estate mogul.
"So long as the field remains divided, Donald Trump's path to the nomination remains more likely – and that would be a disaster for Republicans, for conservatives and for the nation," he said.
"Our campaign is the only campaign that has beaten, that can beat and that will beat Donald Trump. For the candidates who have to yet won a state, who have not racked up significant delegates, I ask you to prayerfully consider our coming together [and] uniting."
Mr Trump and Ms Clinton had gone into Super Tuesday with high expectations. A CNN-ORC poll put Mr Trump on 49 points, with Senator Marco Rubio on 16 per cent, Senator Ted Cruz on 15 per cent, Ben Carson on 10 per cent and Ohio Governor John Kasich on 6 per cent. Mr Trump's support added up to more than that of all of this rivals combined.
Meanwhile, the same poll put Ms Clinton comfortably clear of Democratic rival Bernie Sanders, scoring them 55-38 respectively.
Mr Rubio, who won in Minnesota, securing 37 per cent of the vote and pushing Mr Trump into third place behind Mr Trump, said he had every intention to continue is campaign. His home state, Florida, votes on March 15.
"For the first time in a long time, young Americans believe the American Dream is dead," he claimed.
"We are going to send the message that the party of Lincoln and Reagan and the presidency of the United States will never be held by a con artist."
Join our new commenting forum
Join thought-provoking conversations, follow other Independent readers and see their replies