Top Hispanic parts ways with Republican Party over Donald Trump
Resignation belies claims that Trump can rally Hispanics and unite party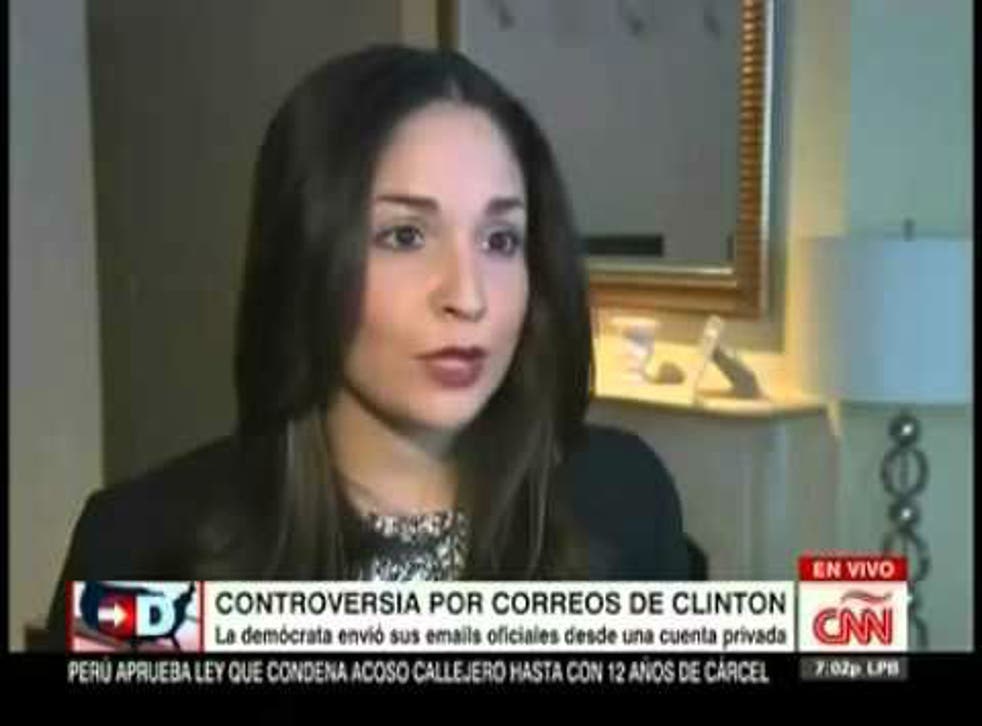 The Republican Party's top Hispanic official has resigned seemingly after concluding she could no longer carry out her duties in good conscience with Donald Trump as nominee for president.
The announcement by Ruth Guerra, whose job at the Republican National Committee, RNC, was to convince Hispanics that the party speaks for them and therefore deserves their votes this year, further belies the repeated claim made by Mr Trump that Hispanics are coming round to him.
Nor has it gone unnoticed that the RNC, headed by embattled chairman Reince Priebus, has named as Ms Guerra's replacement, a former Spanish-language radio talk show personality, Helen Aguirre Ferre, who has spoken freely in the past of a rebellion among conservative Hispanics were Mr Trump to seize the nomination.
The hole Mr Trump finds himself in with Hispanics dates back to his first outing as a candidate last June when he likened Mexican migrants to "rapists" and "criminals". His first TV ad in the primary season showed figures racing across a desert apparently intent on entering the United States. (Meant to evoke the US-Mexican border, it was footage from a Spanish enclave in Morocco.)
On the campaign trail he repeatedly insists that he "loves Latinos" and suggests that come November and the general election, they will be loving him back. A March Gallup poll showed more than three quarters of Hispanics hold an unfavourable view of him,
Ms Guerra has confirmed she is resigning and moving to an independent super PAC that supports Republicans generally, if not Mr Trump specifically, called the American Action Network. While she did not respond to requests for a comment, another Hispanic official with the party was cited in the Washington Post, saying, "I'm so proud of her. I don't know how she held on for this long."
When Mr Trump won the Indiana primary last month and his last two rivals for the nomination dropped out, a memo was circulated to all RNC staffers that they should vacate their desks by the end of that week if they felt they could not support him as the nominee. It took her a little longer than that, but Ms Guerra clearly found herself in that category.
The New York billionaire has also drawn criticism for his recent attacks on the party's top elected Hispanic, Governor Susana Martinez of New Mexico. Meanwhile last week, he further raised eyebrows attacking a federal judge presiding over the Trump University fraud case, calling him a "Mexican". Judge Gonzalo Curiel was in fact born in Indiana to parents of Mexican descent.
As it came out of the 2012 election cycle which saw Mitt Romney defeated by President Barack Obama, the RNC made outreach to the Hispanic community a top priority. The ascent of Mr Trump to becoming the presumptive nominee quickly made a virtual mockery of the strategy, however.
The move to the exits by Ms Guerra, 28, follows similar resignations in the spring by two other key minority-oriented officials, the RNC's top person for African-American outreach and its spokesperson for black media. It also highlights the strains on Mr Priebus as he tries to unite the party behind Mr Trump.
It is a struggle that is also being put in the spotlight by the increasing numbers of top Republicans who are indicating that they will break with tradition - and, for some, years of habit - and not attend the party's convention in Cleveland , Ohio, in July, because they feel they cannot show any kind of support for Mr Trump.
Among those announcing their intention to steer clear are a number of Republican Senators facing tough re-election battles this year that they believe have become even tougher because of Mr Trump's ascent. Even the two most senior Republicans in Ohio, which hosts the convention - Senator Rob Portman, also in a difficult contest, and Governor John Kasich, who was previously a rival for the nomination - have not confirmed that they will attend.
Join our new commenting forum
Join thought-provoking conversations, follow other Independent readers and see their replies