Trump's business council had 'decided to disband before Trump claimed he had disbanded it'
Prominent business leaders elected to quit the council following Mr Trump's comments on a white nationalist rally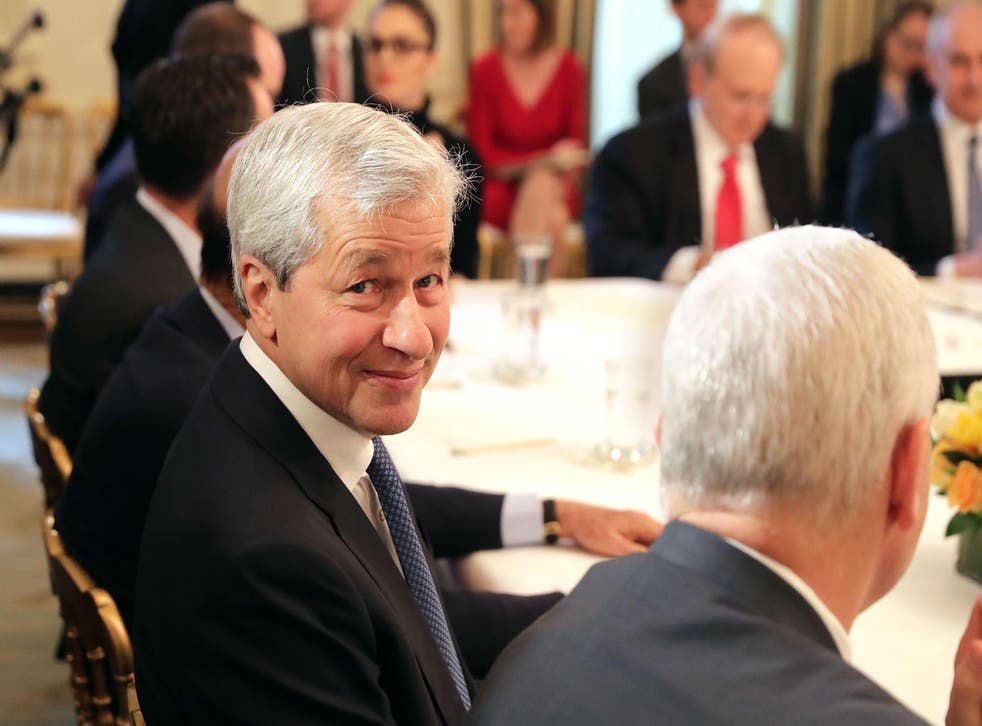 President Donald Trump has taken credit for disbanding his Strategic and Policy Forum, but a new report claims the business council members made the decision for themselves, before the President ever announced his intentions.
Members of council decided on Wednesday morning that they would disband the group, a person familiar with the matter told the Wall Street Journal. Hours later, Mr Trump tweeted that he had decided to disband the group himself.
"Rather than putting pressure on the businesspeople of the Manufacturing Council & Strategy & Policy Forum, I am ending both," he wrote. "Thank you all!"
Members of both the Manufacturing Council and the Strategy and Policy Forum – which were created to advise Mr Trump on his economic agenda – had felt growing pressure to resign following his tepid response to a white nationalist rally in Virginia.
On Tuesday, Mr Trump attempted to defend his response by claiming that "not all" of the rally participants were white supremacists. Some of them, he said were just there "because they wanted to protest the taking down of a statue of Robert E Lee". Lee was a Confederate general during the American Civil War.
Violence on the streets of Charlottesville

Show all 9
The President also used the press conference to heap blame on those who counter-protested the rally, claiming that they were "very, very violent".
"You had a group on one side that was bad, and you had a group on the other side that was also very violent," he said.
A person familiar with the Policy Forum told the Journal that "everything changed for everyone" after the press conference.
"It was clear from a value perspective we were not aligned," the person said.
Eight members of the Manufacturing Council and the Policy Forum stepped down between Monday and Tuesday. Kenneth Frazier, CEO of pharmaceutical company Merck, was the first to resign, saying that he felt "a responsibility to take a stand against intolerance and extremism".
The CEOs of Intel and Under Armour quickly followed suit, setting off a chain reaction. Members of the Policy Forum began to call each other separately to discuss the situation, sources told the Journal.
Eventually, about a dozen executives organised a conference call for Wednesday morning, when they decided to disband the group. They later phoned the President to inform him of their decision.
"As our members have expressed individually over the past several days, intolerance, racism and violence have absolutely no place in this country and are an affront to core American values," the group said in a statement.
Join our new commenting forum
Join thought-provoking conversations, follow other Independent readers and see their replies