More Americans trust CNN than they do Donald Trump
Americans also trust the New York Times, Washington Post, and other news media sources more than Mr Trump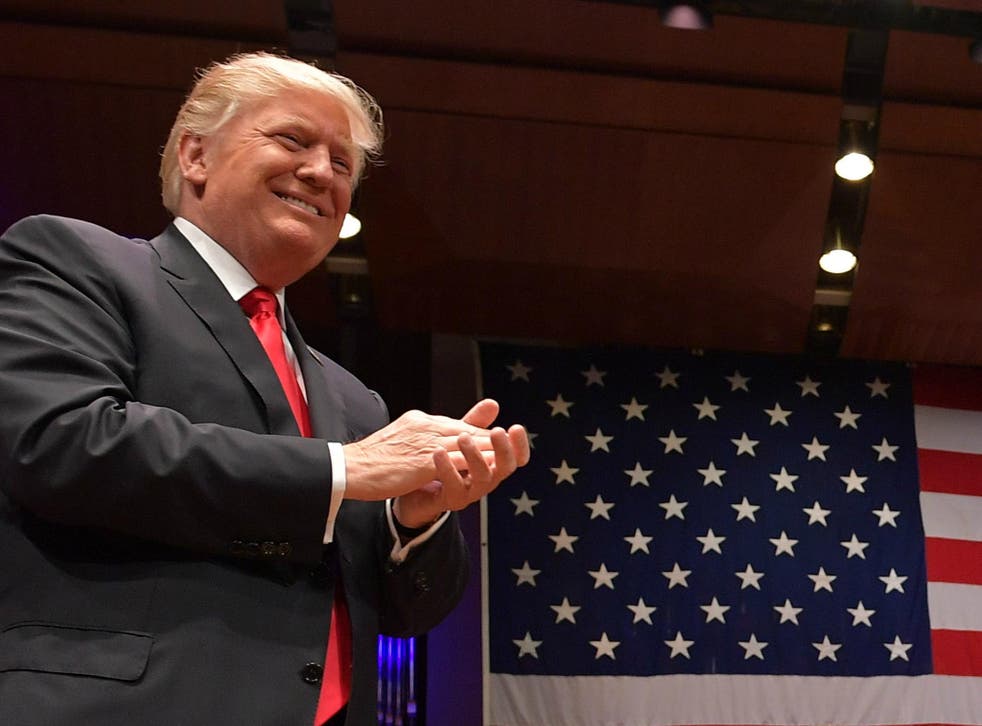 Donald Trump has tweeted a video of him slamming a CNN avatar, sparking rage from the media saying that the President's aggressive message is too violent, too unpresidential.
But, a new poll from SurveyMonkey shows that the news media may actually be winning the fight for the trust of the American people, even if it was Mr Trump who walked away the victor in the video.
When asked who they trust more — the President of the United States or CNN — Americans chose the cable news network by a margin of 7 per cent. Forty-three per cent said that Mr Trump is more trustworthy, compared to 50 percent who said they trust CNN. Seven per cent weren't sure.
Of course, Trump's America is a divisive age, and the poll reflect that reality.
"The fight… between the White House and major media outlets has made the question of truthfulness just as parties-tinged as health care or other policies," SurveyMonkey's John Cohen told Axios.
A whopping 89 per cent of Republicans trust their President over CNN, compared to 9 per cent of GOP voters who trust CNN.
The biggest names involved in the Trump-Russia investigation

Show all 17
As for Democrats: 91 per cent trust CNN over Mr Trump, while 5 per cent trust the President over the news outlet.
Independents, however, give a 15 point edge to CNN. They chose the cable network 55 per cent to 40 per cent as the more trustworthy source of information.
Americans also indicated more trust in the New York Times and Washington Post (up by 9 per cent), and the other major news channels ABC, CBS, and NBC (up by 11 per cent).
Oh, and how about the perception of Mr Trump's use of Twitter — his primary means of getting his message out to the American people? Sixty-four per cent of US adults disapprove of his use. Forty-seven per cent say they are undignified, 34 per cent say they're mean, and 26 percent say they're entertaining.
Just 7 per cent say they're "presidential".
Join our new commenting forum
Join thought-provoking conversations, follow other Independent readers and see their replies