White House won't stop James Comey from testifying in Senate hearing
'We'll be watching with the rest of the world when Director Comey testifies,' a senior White House adviser had said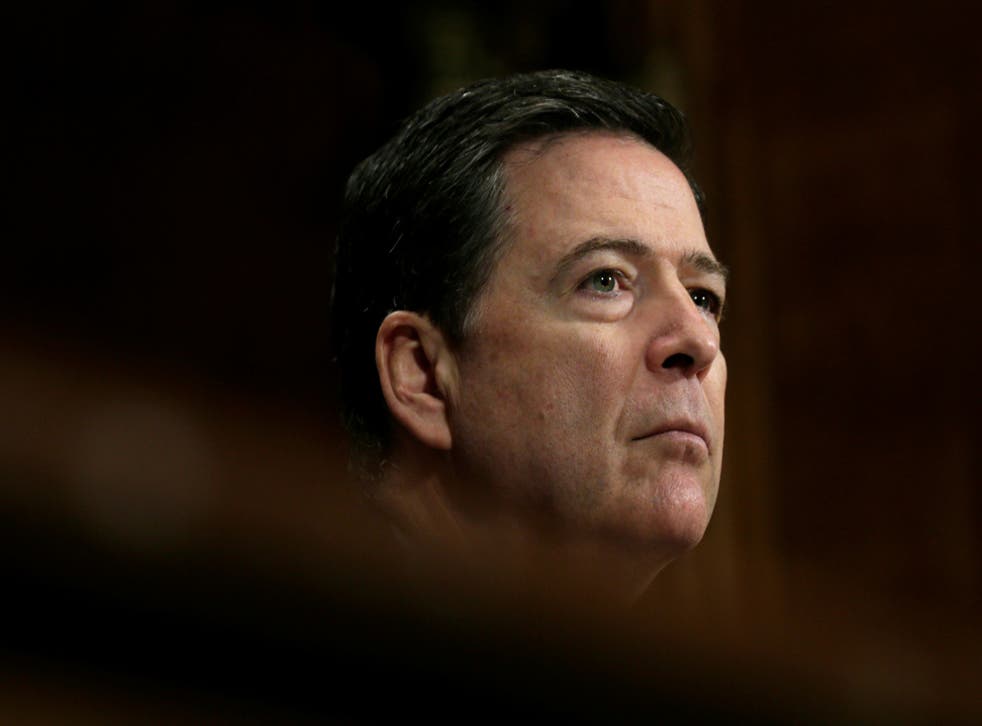 Donald Trump isn't planning on trying to use his presidential powers to attempt to prevent former FBI James Comey from testifying before Congress about their interactions, the New York Times reports.
That reported decision comes after staffers including White House Press Secretary Sean Spicer and senior adviser Kellyanne Conway said that the president and his White House counsel were considering whether to invoke a doctrine called executive privilege. The announcement drew criticism and questions about whether Mr Trump had the power to silence Mr Comey, who is now a private citizen and theoretically enjoys First Amendment privileges laid out in the Constitution to discuss his non-classified interactions with the president.
Legal experts have suggested that the method could be used to stop Mr Comey from testifying. However, such a manoeuvre would likely draw criticism and could be challenged in court.
"We'll be watching with the rest of the world when Director Comey testifies," Ms Conway told ABC News.
Mr Comey, who was fired by the US president last month, is set to testify before the Senate Intelligence Committee which is probing possible collusion between the Trump presidential campaign and Russia.
He was overseeing an FBI investigation into the issue before his dismissal. He will appear in a public session and behind closed doors.
Mr Comey's dismissal was criticised by Democrats and Republicans alike.
Alongside the Russia investigation, he was heading a separate probe into former National Security Adviser Michael Flynn.
Mr Flynn resigned in February after it was revealed that he had misled Vice President Mike Pence and other top White House officials about his conversations with Sergey Kislyak, the Russian ambassador to the US.
The biggest names involved in the Trump-Russia investigation

Show all 17
The President has said Mr Comey informed him three times that he personally was not under investigation.
However, a memo allegedly written by Mr Comey and reported in The New York Times suggested that the president asked him to end its investigation into Mr Flynn.
The White House dismissed the memo as inaccurate.
The Senate panel is likely to ask Mr Comey about these interactions and the allegation that Mr Trump tried to pressure him into dropping the FBI's inquiry into Mr Flynn, whose ties to both Russia and Turkey are under scrutiny.
Mr Comey has reportedly spoken with Special Counsel Robert Mueller – who is now overseeing the Russia investigation for the Justice Department – to work out what he can publicly discuss in his testimony and thereby ensure there are no legal issues.
Both the Senate and the House of Representatives also have committees conducting their own probes into possible ties between Russia and the Trump campaign.
Mr Trump has denied claims of any collusion, calling reports about the matter, "fake news".
Join our new commenting forum
Join thought-provoking conversations, follow other Independent readers and see their replies