Donald Trump fails to address terror attack on London mosque and murdered Muslim woman
He's much quicker to express condolences when Muslims attack western nations, critics note
Clark Mindock
New York
Monday 19 June 2017 21:08 Comments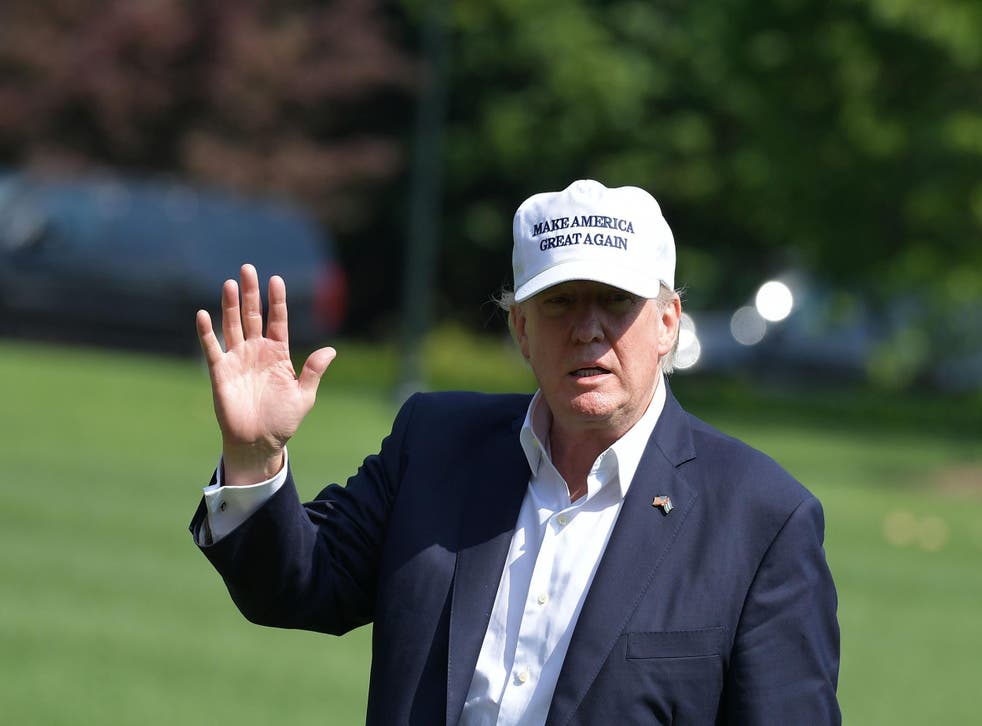 Donald Trump has failed to personally acknowledge the attack on members of a mosque in London, and the murder of a Muslim teenager in Virginia, prompting critics to attack his silence.
The White House has commented on the Finsbury Park attack, saying that they have reached out and offered to help in any way possible. But Mr Trump himself has not commented directly, instead taking to Twitter to attack Democrats and endorse Republican candidates.
The President's critics have argued that while he is often quick to condemn acts of terrorism carried out by Muslims, his reaction to terrorism committed by white people is anything but swift.
"Nothing from Trump," the writer and activist Shaun King tweeted in response to Justin Trudeau's condolences to London. "[He] tends to generally not mind when white men kill or maim people — particularly if they kill Muslims".
Fifteen hours after a man drove a van into a group of Muslims near a London mosque, killing at least one and injuring 10 others, there was still no note of condolences from the President, the Washington Post posted in an editorial analysing Mr Trump's response to terrorist attacks. He tweeted three and a half hours after the Paris attacks in November 2015, roughly 90 minutes after the San Bernardino, California attack, and fewer than 12 hours after an EgyptAir flight went missing in 2016, the editorial read. Mr Trump tweeted about the London bridge attack earlier this month before authorities had even identified the attack as terrorism.
"Did anyone expect Trump to condemn the terrorist act in London?" Amy Siskind, the president of the pro-women non-profit The New Agenda asked on Twitter.
Thousands march against Donald Trump in LGBT rights parade

Show all 8
Shortly after the Finsbury Park attack it was confirmed that the missing 17-year-old girl Nabra Hassanen had been found dead in a pond in Virginia. Likewise, critics questioned why Trump had failed to address the tragedy.
So far, Mr Trump is yet to address any of the incidents in a personal capacity.
The young girl in Virginia was killed by a 22-year-old Salvadoran national in what has been called a "road rage" incident by officials, though the investigation is ongoing. Her family insists that she was targeted because she was Muslim, since there they did not know the man who killed her before. Family and friends described her as as timid and conflict-averse. US immigration services have asked for a "detainer" be placed on her killer, meaning that deportation proceedings are being considered.
Register for free to continue reading
Registration is a free and easy way to support our truly independent journalism
By registering, you will also enjoy limited access to Premium articles, exclusive newsletters, commenting, and virtual events with our leading journalists
Already have an account? sign in
Join our new commenting forum
Join thought-provoking conversations, follow other Independent readers and see their replies