More Americans support Donald Trump's impeachment than approve of his presidency, new polls find
Polls show a decline in job approval rating since the US withdrawal from the Paris Agreement
Mythili Sampathkumar
New York
Tuesday 06 June 2017 16:18 Comments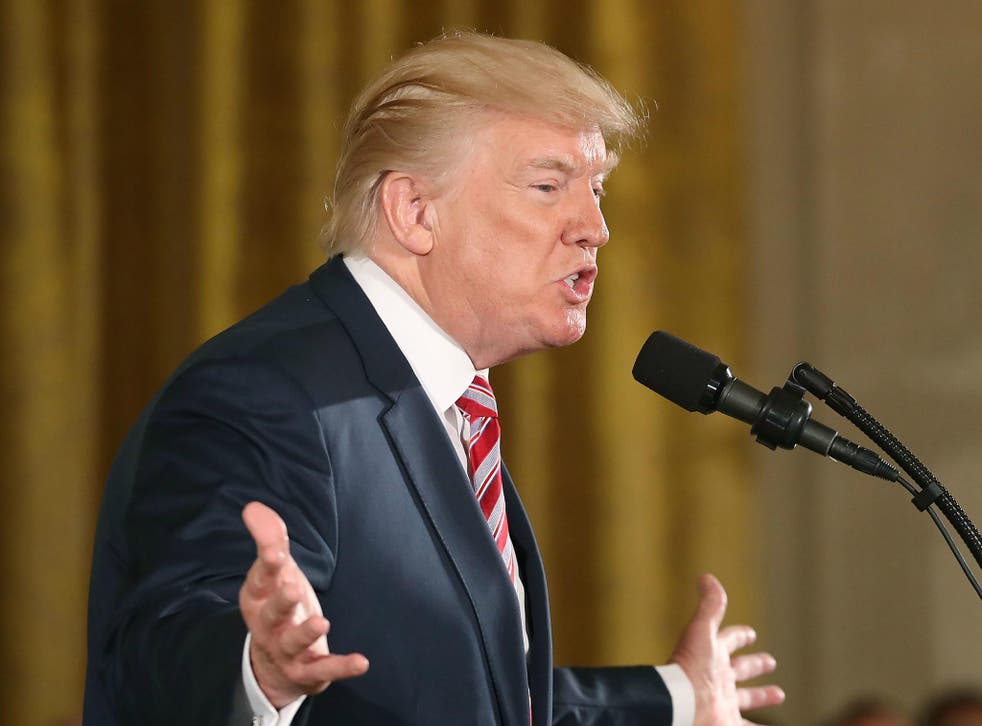 New polls find that more Americans support impeaching Donald Trump than approve of his job performance in the White House.
Just 36 per cent of voters polled approve of the job Mr Trump is doing compared to 43 per cent who support beginning the impeachment process.
A Gallup poll daily tracking poll conducted on a nationwide random sample of 1,500 registered voters showed the President's job approval rating had dropped from 42 per cent since he withdrew the US from the Paris Agreement on climate change and increased scrutiny of his campaign team's alleged ties to Russia.
A separate poll carried out by Politico/Morning Consult of nearly 2,000 registered voters across the country showed that the percentage who supported Mr Trump's impeachment had gone up from the previous poll in which the question was asked.
The poll was taken from 25 to 30 May during the Congressional Budget Office's assessment of the Republican replacement to Obamacare - the federal government would save $119bn over ten years with the new bill but 23 million more Americans would be left without insurance.
"If President Trump was hoping his foreign trip would shift the conversation away from scandals, he may be out of luck," Morning Consult Co-Founder and Chief Research Officer Kyle Dropp told Politico.
Mr Trump experienced a bit of a bump in ratings just following his trip which included visits to Saudi Arabia, Israel, Belgium, Italy, and the Vatican.
These and other polls conducted in similar time periods show various job approval ratings but the decrease since the Paris accord withdrawal is universal.
Even generally "right-leaning polls" like Rasmussen Reports show a decline in approval rating, Newsweek reported.
Al Green, the Congressman from Texas, made an official call for impeachment on the House floor 17 May. Congresswoman Maxine Waters of California has repeatedly, publicly urged her colleagues to take the investigation into alleged ties between the Trump campaign team and Russia, the firing of former FBI Director James Comey, and the President's business interests seriously in considering impeachment.
Ms Waters told MSNBC: "We're not going to stop talking about it, because this is extremely important to the future of this country."
Register for free to continue reading
Registration is a free and easy way to support our truly independent journalism
By registering, you will also enjoy limited access to Premium articles, exclusive newsletters, commenting, and virtual events with our leading journalists
Already have an account? sign in
Join our new commenting forum
Join thought-provoking conversations, follow other Independent readers and see their replies