Kim Kardashian and Trump expected to meet at White House to discuss pardoning woman serving life sentence
Lawyers for the reality television star have contacted White House on behalf of Alice Marie Johnson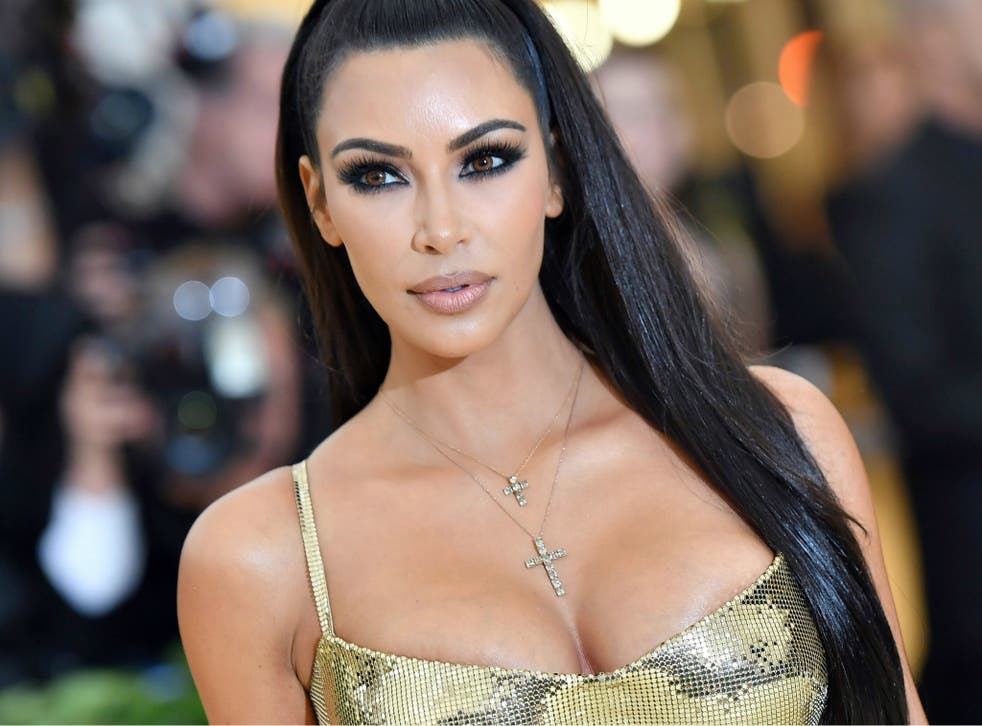 Kim Kardashian West is reportedly heading to the White House, and wants to ask President Donald Trump about a pardon for a 62-year-old grandmother who is serving a life sentence for a non-violent drug offence.
The reality television star came across the woman's story on Twitter and reached out to White House adviser Ivanka Trump, who put her in touch with husband and fellow adviser Jared Kushner. Kardashian West is set to meet with Mr Kushner and other officials at the White House about the case of Alice Marie Johnson.
During the White House press briefing, Sarah Sanders said of Kardashian West's visit: "She is expected to be here at the White House. I can confirm she'll be here. We'll keep you posted on any meetings that take place and what those look like." Vanity Fair reported that those meetings would include one with President Trump.
Prison reform has been a priority issue for the Mr Kushner, whose father Charles spent a year in a federal prison camp in 2005 after pleading guilty to charges of tax evasion, illegal campaign contributions, and witness tampering.
Alice Marie Johnson has served more than 20 years in prison. Earlier this month, more than 200,000 people signed an online petition in Johnson's favour after Kardashian West highlighted her case on social media.
Jonson wrote in a piece for CNN from her jail in Aliceville, Alabama: "I am only one of thousands of first-time, nonviolent offenders given mandatory and lengthy prison terms after committing crimes under financial distress".
Johnson had divorced after two decades of marriage and in the wake of losing her job and her youngest child's death, she said she "made the biggest mistake of my life to make ends meet and got involved with people selling drugs". She said she was a "telephone mule," ferrying messages for a distributors and sellers.
Trailer for documentary about Cyntonia Brown, the woman Kim Kardashian is helping be freed from prison
On Wednesday morning, Kardashian West tweeted birthday wishes to Johnson, saying: "Today is for you".
Kardashian West told Mic that she wants to explain to Mr Trump that "just like everybody else, we can make choices in our lives that we're not proud of and that we don't think through all the way".
Kardashian West, whose rapper husband Kanye West recently posted pictures on Twitter of him wearing the president's signature, red "Make America Great Again" hat, has recruited her personal attorney, Shawn Chapman Holley, to contact the White House on Johnson's behalf.
When appointed, one of the first moves Mr Trump's Attorney General Jeff Sessions made was to roll back a memo from the Obama administration that allowed for more lenient sentences for first-time drug offenders.
World news in pictures

Show all 50
However, the relationship between Mr Trump and Mr Sessions is publicly strained, with Mr Trump showing obvious frustration at Mr Sessions having to recuse himself from the FBI investigation into Russian election meddling, with Special Counsel Robert Mueller appointed soon after.. That investigation has been expanded under Mr Mueller as it also looks into possible collusion between Trump campaign officials and Russia - something Mr Trump has called a "witch hunt".
Mr Trump has also proven himself wishing to listen to celebrities on issues. Just last week Mr Trump granted a pardon to African-American boxing legend Jack Johnson after meeting with actor and director Sylvester Stallone and boxer Lennox Lewis.
In 1913 the boxer was convicted for taking a woman across state lines for anything other than "moral" reasons. It is believed that he was found guilty because he was black and the woman, his girlfriend at the time, was white.
At the announcement, Mr Trump said: "They thought it was going to be signed in the last administration, and that didn't happen." By the time Mr Trump's predecessor Barack Obama left office, he had granted a record number of inmates clemency.
Join our new commenting forum
Join thought-provoking conversations, follow other Independent readers and see their replies