Donald Trump's Mar-a-Lago resort promoted on State Department website in apparent ethics violation
The post - eventually removed - could be Trump administration's third violation of code preventing use of public office for private gain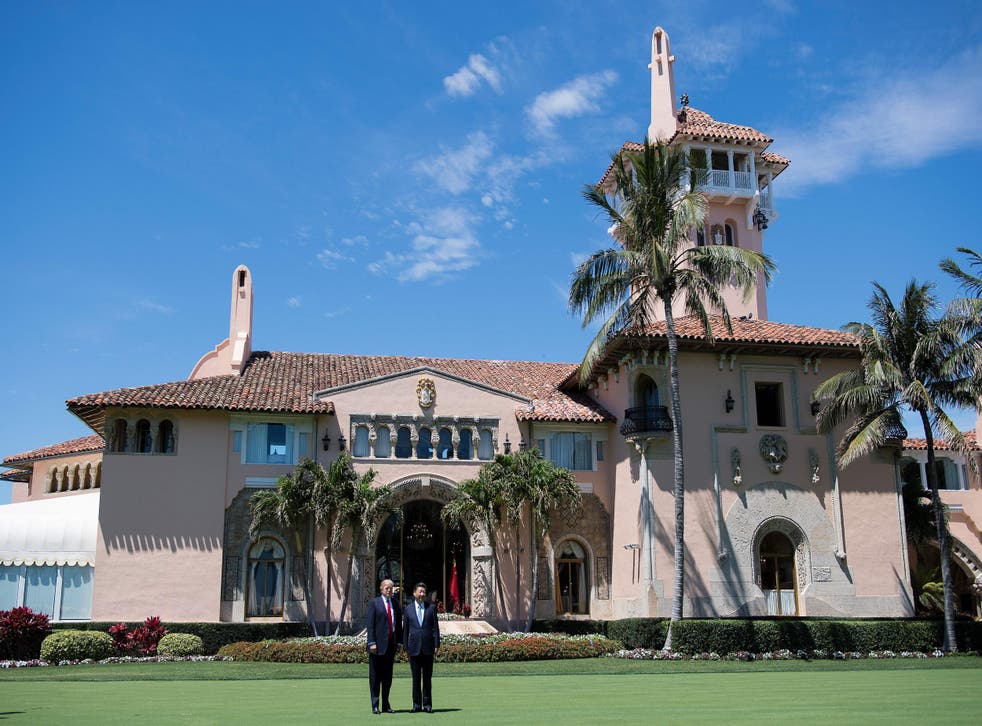 The US State Department has been caught promoting Donald Trump's Florida golf club Mar-a-Lago, in another apparent ethics violation by the administration.
The US Embassy in London's website, which the department is responsible for, featured an article titled "Mar a Lago: Winter White House".
It said Mr Trump "is not the first president to have access to Mar-a-Lago as a Florida retreat, but he is the first one to use it". It goes on to detail visits from dignitaries, most recently Chinese President Xi Jinping, and the club's history.
The State Department removed the article's content late on Monday, replacing it with a short statement saying its intention "was to inform the public about where the President has been hosting world leaders. We regret any misperception and have removed the post."
Mr Trump bought the golf club in 1985, and since becoming President it has come under increasing scrutiny. After the 2017 inauguration, its annual membership fees doubled to $200,000 (£156,000), and the President has spent almost every weekend of his presidency there.
Norm Eisen, former chief ethics counsel for Barack Obama, told The Independent that the post is a violation of the federal regulations that prohibit using "public office for private gain".
"This is outrageous—more exploitation," Mr Eisen said, adding that the State Department and Embassy are using an official channel "to promote a private business, which happens to be that of their ultimate superior".
Mr Eisen said this incident is in line with Kellyanne Conway's promotion of Ivanka Trump's clothing line in February, which was widely condemned by ethics lawyers at the time.
Ms Trump's line was eventually pulled from Nordstrom's stores around the country, allegedly due to poor sales.
The Office of Government Ethics found Ms Conway's behaviour to violate standards, but she was only "counselled" by the White House and "not punished," according to Mr Eisen.
Richard Painter, who served in an ethics role for President George W. Bush, has called the State Department's Mar-a-Lago post a violation of the federal regulation "pure and simple".
Join our new commenting forum
Join thought-provoking conversations, follow other Independent readers and see their replies