Trump administration mulls plans to privatise parts of US national parks with Amazon deliveries for campers
'America's outdoor heritage is on the line' public lands watchdogs warn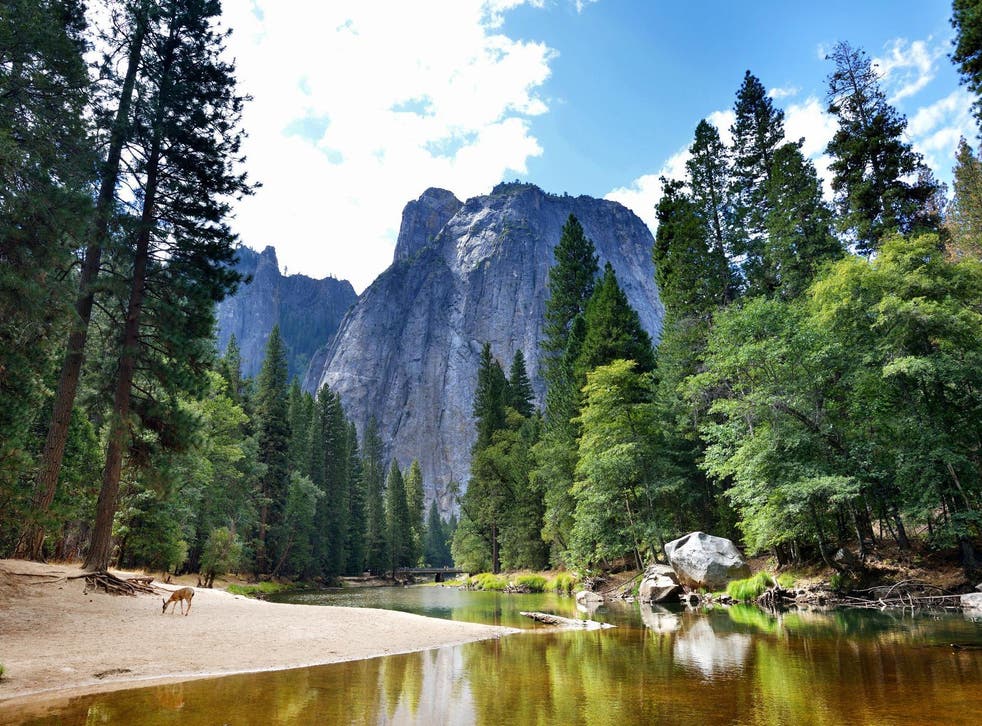 Amazon deliveries, Wi-Fi and and food trucks could all soon feature in American national parks, under new plans being considered by the Trump administration.
Pensioner discounts could also be scrapped under the proposals by the US Interior Department's "Made in America" Outdoor Recreation Advisory Committee, which included companies who could profit from the moves.
"Our recommendations would allow people to opt for additional costs if they want, for example, Amazon deliveries at a particular campsite," its vice chairman Derrick Crandall told the Los Angeles Times. "We want to let Americans make their own decisions in the marketplace."
Firms including Aramark, the US's largest private campground company which provides services at Yosemite park, and Delaware North, which offers caravan camping at the Grand Canyon, sit on the committee that was set up by the Trump administration last year.
At the time, former secretary for the interior, Ryan Zinke, said the grouping was "made up of the private sector's best and brightest​".
He said it would help "tackle some of our biggest public lands infrastructure and access challenges".
After the latest proposals emerged, Jayson O'Neill, deputy director of nonprofit public lands watchdog, the Western Values Project, said "America's outdoor heritage is on the line".
He added: "The trouble with these recommendations is that they were written by concessionaire industry representatives vying for more control of national parks."
Bill Sweeney, senior vice president of government affairs at AARP, formerly the American Association of Retired Persons said the proposed fee rise was "an insulting attempt to push older Americans out of our national parks," said at 50+ advocacy group AARP.
He added: "The cost of a senior pass already jumped in recent years from $10 to $80, and this proposal would further hurt older Americans who want to visit national parks. Enough is enough."
The proposals came after, David Bernhardt, the current secretary for the interior, introduced new legislation allowing electric bikes to be used on trails in national parks and wildlife refuges, despite concerns over the noise and potential environmental damage caused by them.
Brad Franklin, government relations manager at Yamaha Motor Corp USA, which produces electric bikes, also sits on the "Made in America" committee.
Join our new commenting forum
Join thought-provoking conversations, follow other Independent readers and see their replies