Martin Luther King's daughter attacks Trump: 'People didn't like the way my father protested injustice either'
Bernice King took to Twitter to express her thoughts on NFL players' kneeling during the national anthem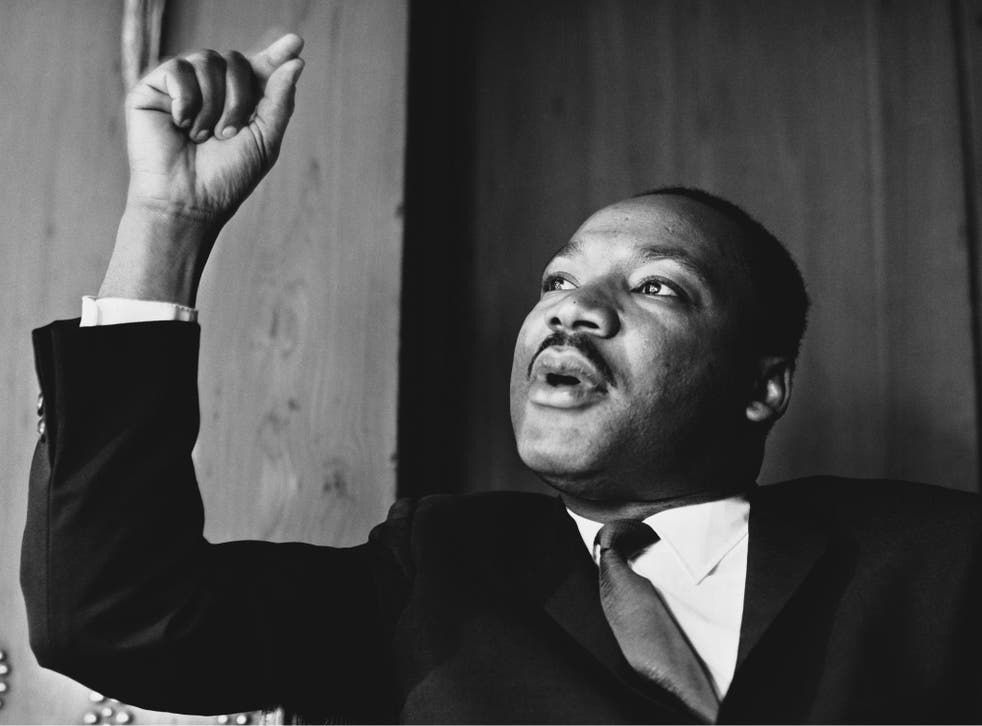 Bernice King, the last daughter of Martin Luther King Jr and Coretta Scott King, tweeted that "people didn't approve of the way my father protested injustice either" in response to Donald Trump's comments about National Football League (NFL) players taking a knee during the national anthem.
Mr Trump was speaking at a rally for Republican candidate Luther Strange in a special, run-off election for the state's Senate seat commented using his now infamous phrase from his erstwhile reality television show "The Apprentice."
"Wouldn't you love to see one of these NFL owners, when somebody disrespects our flag, to say, 'Get that son of a b**** off the field right now! Out! He's fired. He's fired!'"
Mr Trump was referring, seemingly out of any context at a rally in support of Republican Senate candidate Luther Strange, to NFL quarterback Colin Kaepernick.
The now free agent sparked controversy after he began taking a knee during the national anthem when he played for the San Francisco 49ers, in protest to a slew of police-related shooting deaths of young black men in the US.
Ms King tweeted a picture of her father being arrested during one of his non-violent protests with the words: "people didn't approve of the way my father protested injustice either".
Ms King's string of tweets contained side-by-side photos comparing her father's protests to NFL players, adding that "racism STILL kills people [and] corrupts systems".
Mr Trump later said the "protests have nothing to do with race" and that players who took a knee during the national anthem at games on 24 September were disrespecting the flag and the country.
Several players kneeled on the field or locked arms with teammates - white and black - during the anthem. The Seattle Seahawks and Tennessee Titans opted to stay in the locker room ahead of their game.
The NFL issued a statement in response to Mr Trump's comments that said: "divisive comments...demonstrate an unfortunate lack of respect for the NFL, our great game and all of our players, and a failure to understand the overwhelming force for good our clubs and players represent in our communities."
Even NFL owners who are vocal supporters of the President like the New England Patriots' Bob Kraft disapproved of the President's comments. Mr Kraft said he was "deeply disappointed."
Join our new commenting forum
Join thought-provoking conversations, follow other Independent readers and see their replies