Democrats introduce bill to block Trump's travel ban
The No Ban on Refugees Act currently has seven cosponsors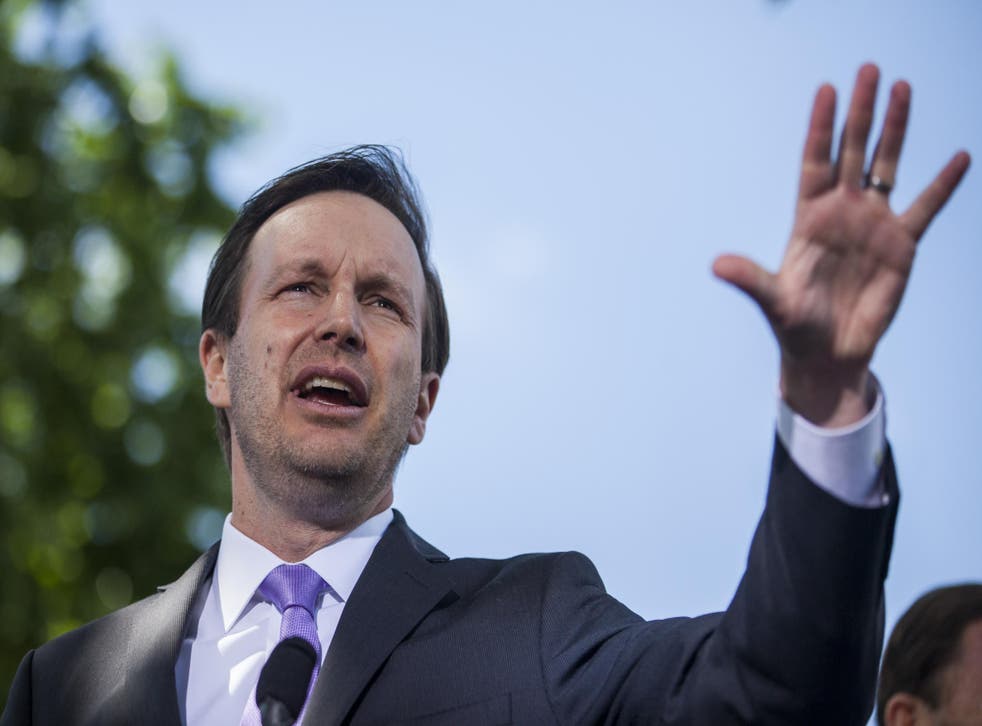 Democratic Senators have introduced legislation to block Donald Trump's latest ban on immigrants from mostly Muslim-majority countries.
The No Ban on Refugees Act, introduced by Senator Chris Murphy, would prohibit the government from barring refugees based on their country of origin, according to a press release. Mr Trump released a third version of his travel ban in September.
The ban, according to Mr Murphy, makes the country less safe by acting as fodder for terrorists.
"There's no real danger to America from refugees who've gone through our vetting system and entered our country," Mr Murphy said. "The danger is that we help ISIS recruit lone-wolf terrorists here at home by making clear that they have no place in our society."
He added: "It's up to Congress to fix this."
New York City bodegas strike to protest Trump's travel ban

Show all 27
Mr Murphy's legislation has been co-sponsored by seven other Democrats, including Al Franken and Cory Booker. It is unlikely that Mr Trump's executive order will be blocked by legislation, however: Passing Mr Murphy's bill through the Senate would require at least a dozen Republican votes.
Mr Murphy introduced a similar bill in October, in an attempt to undercut the ban by withholding funding needed enforce it. That bill has been co-sponsored by 31 Democrats and one independent, but remains in committee.
Sally Yates shuts down Ted Cruz in debate over constitutional law surrounding the travel ban
Mr Trump unveiled the third version of his ban in September, extending it to include immigrants from 11 different countries, including Chad and Venezuela. A federal judge in Hawaii blocked most of the ban shortly after it was issued, claiming it was discriminatory to Muslims.
A federal appeals court partially overruled that decision this month, however, allowing parts of the ban to take effect. The Ninth Circuit Court of Appeals ruling allowed people from six countries to be barred from entry. It permitted exceptions for people with a "bona fide relationship" with close family or an entity in the US, like a university or company.
The Supreme Court was scheduled to rule on the second version of the ban in October, but dropped the hearing after the third version was issued.
Mr Trump also plans to limit the total number of refugees allowed into the US per year to 45,000, according to the Wall St Journal. The number would be a historic low for the country.
More than 30 Senators – including two Republicans – have signed onto a letter asking Mr Trump to raise the cap. The number, they said, "is insufficient when compared to the millions of people who have been forced to flee their countries".
Join our new commenting forum
Join thought-provoking conversations, follow other Independent readers and see their replies