Republican says Trump's wall can be funded with money meant for Planned Parenthood and food stamps
An advocate notes that millions of Americans rely on food stamps to survive
Clark Mindock
New York
Wednesday 12 July 2017 20:47 Comments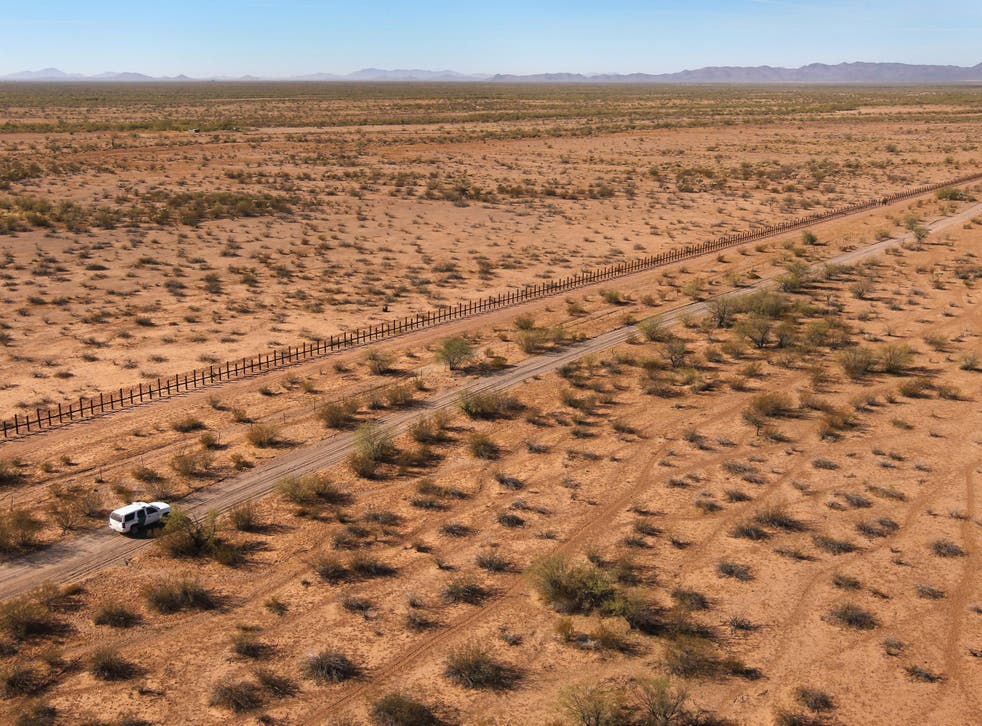 A prominent Republican in Congress has suggested that Donald Trump should use federal money allocated to Planned Parenthood and food stamps to help pay for Donald Trump's border wall, a move that advocates make it difficult for millions of Americans to survive.
Representatives Steve King, of Iowa, made the statement after the House Appropriations Committee introduced a spending bill that would allocate $1.6 billion toward the wall as a part of a $13.8 billion budget for the US Customs and Border Protection overall.
Mr King said that he'd like $5 billion more to be added to that budget.
"I would find half of a billion dollars of that right out of Planned Parenthood's budget," Mr King said on CNN. "And the rest of it could come out of food stamps and the entitlements that are being spread out for people that haven't worked in three generations."
"We've got to put America back to work, this Administration will do it," he continued.
Mr Trump's proposed border wall is expected to cost $21.6 billion, and take three-and-a-half years to finish, an internal White House report leaked in February indicated. That figure is much higher than the $12 billion that the Trump campaign cited in 2016, and even other estimates from Congress that reached as high as $15 billion.
Donald Trump's first 100 days: in cartoons

Show all 33
The proposed wall — which would actually be a series of fences and walls — has proved contentious amongst environmentalists who say that walls would destroy local habitats, and amongst individuals who worry that the wall would be isolating for the United States abroad.
But critics also warn that slashing the funds for those programmes Mr King has targeted could have disastrous effects for some of the poorest people in America.
For instance, federal food stamps as a part of the Supplemental Nutrition Assistance Program (SNAP) help 42.6 million low income Americans put food on the table every day.
"More than 380,000 people in Iowa — most of whom are children, seniors, working parents, veterans, or people with disabilities — depend on SNAP to survive," Joel Berg, the executive director of Hunger Free America, said in a statement provided to The Independent. "Not only that, SNAP aids Iowa farmers. I find it hard to believe that someone representing Iowa would inflict such cruel harm on so many just to make a cheap ideological point."
Meanwhile, federal funding for Planned Parenthood — which doesn't go toward abortions, as is often falsely stated — helps people who rely on public health programmes like Medicaid to receive preventative health care services.
"Planned Parenthood receives federal funding the same way as every other hospital or community health care provider: through Medicaid reimbursements for specific services provided, including birth control and cancer screenings," Erica Sackin, a spokesperson for Planned Parenthood, said in an emailed statement. "For Rep. Steve King to propose using Medicaid reimbursements to pay for a border wall is nonsensical and cruel. Blocking individuals on Medicaid from going to Planned Parenthood for preventive care will result in people losing access to care."
"In addition, harsh immigration enforcement policies, including building a wall, are designed to sow fear in immigrant communities and stand in their way of accessing health care," she continued. "Planned Parenthood is proud to serve everyone regardless of immigration status."
Mr King's proposal would roughly gut all federal funding for Planned Parenthood, and would take a sizable chunk out of the $70.9 billion budget SNAP had in 2016.
Register for free to continue reading
Registration is a free and easy way to support our truly independent journalism
By registering, you will also enjoy limited access to Premium articles, exclusive newsletters, commenting, and virtual events with our leading journalists
Already have an account? sign in
Join our new commenting forum
Join thought-provoking conversations, follow other Independent readers and see their replies