How the internet mocked Donald Trump's 'radicalised London' claims
'Britain has become so radicalised, one of its top pop acts was forced to change its name to Koran Koran'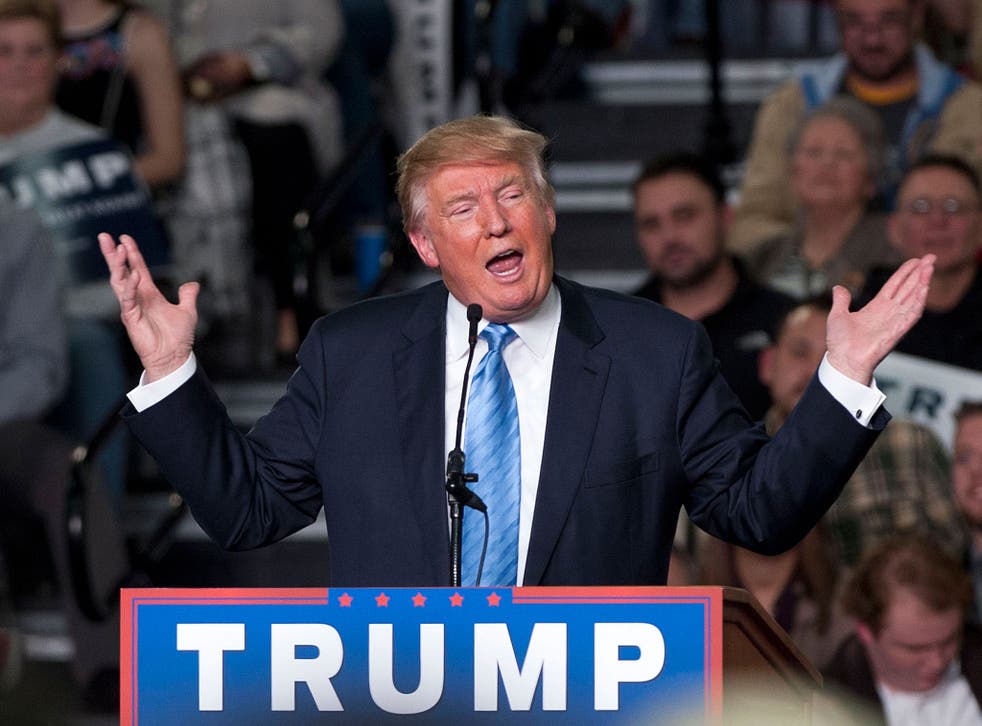 Likening the Queen's head scarf to a hijab and comparing the BT Tower to a minaret, people have taken to Twitter in droves mocking Donald Trump's claims parts of London are "so radicalised" police are "afraid of their own lives".
Mr Trump provoked international outrage after saying there should be "a total and complete shutdown" of Muslims entering the US, following last week's mass-shooting in a Californian service centre.
"We have places in London and other places that are so radicalised the police are afraid of their own lives," he said.
The comments have been lambasted by the Metropolitan Police, David Cameron and London Mayor Boris Johnson. A petition has also been launched on Parliament's website, demanding Mr Trump be banned from the UK.
The funniest reactions, however, have come from social media users who have listed scores of "Trump Facts" in wry retaliation:
A Metropolitan Police spokeswoman said: "We would not normally dignify such comments with a response, however we think it's important to state to Londoners that Mr Trump could not be more wrong.
"Any candidate for the presidential election in the United States of America is welcome to receive a briefing from the Met Police on the reality of policing London."
Politicians have also weighed in on the presidential hopeful's comments.
Mr Johnson described the comments as "complete and utter nonsense" adding: "Crime has been falling steadily both in London and in New York - and the only reason I wouldn't go to some parts of New York is the real risk of meeting Donald Trump."
Mr Cameron said he "completely disagrees" with Mr Trump's views and described them as "divisive, unhelpful and quite simply wrong".
Mr Trump's comments have also been denounced across the US political spectrum, with Barack Obama saying they breached American values.
Join our new commenting forum
Join thought-provoking conversations, follow other Independent readers and see their replies