US Election 2016: 'Underdog' Hillary Clinton looks ahead, as Bernie Sanders appears on SNL
It is a measure of Mr Sanders' growing confidence that he flew to New York to make a cameo appearance on Saturday Night Live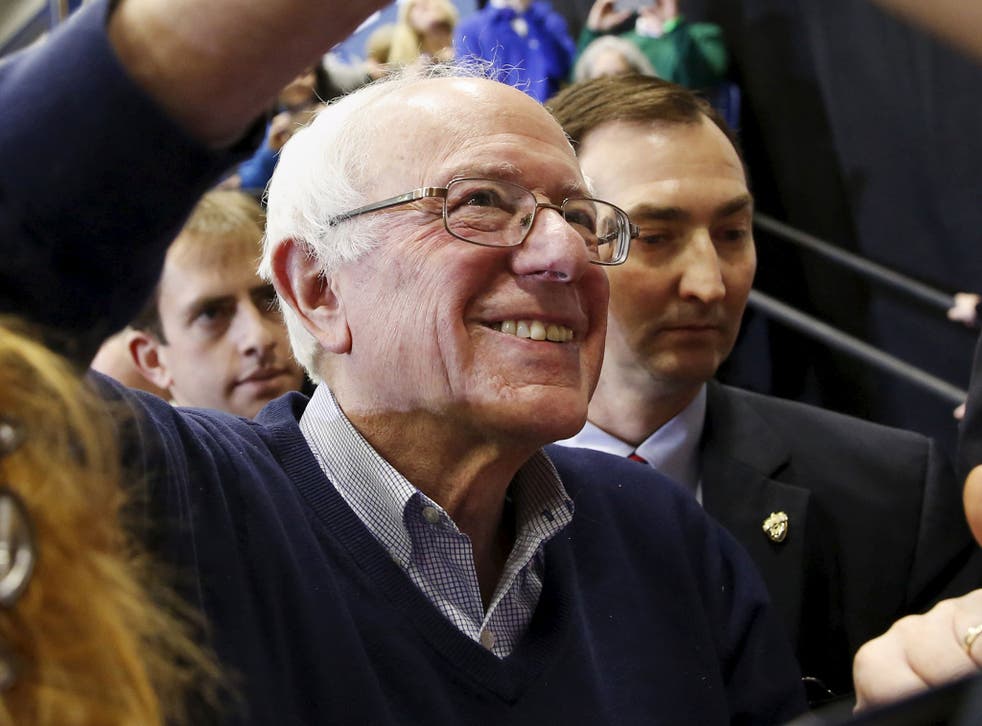 Hillary Clinton has cast herself as the underdog in her latest campaigning, admitting she may be defeated in Tuesday's New Hampshire primary even after her rival, Bernie Sanders, had taken a quick time-out from campaigning to appear in a comedy skit on the Saturday Night Live show.
With her own brief detour out of the state to Flint, Michigan, on Sunday to highlight the city's polluted drinking water crisis, Ms Clinton was casting her eye forward to the primary in South Carolina later this month where she is relying on African-American support to refloat her campaign. Those worst affected in Flint are black residents living in poverty.
The former First Lady, whose husband, President Bill Clinton, later travelled to Keene on the Vermont border to make her case, has been battered by claims from the Sanders camp that she is beholden to Wall Street and soaked in its money.
Buoyed by polls suggesting a roughly 20-point lead in this state, the Sanders campaign continued to hammer away at the issue, highlighting a report that since 2001 Ms Clinton and her husband have earned no less than $153m for making paid speeches, an average of $210,795 for each address.
"I don't know," Ms Clinton told CNN when asked if she can claw back in New Hampshire this week, just as her husband did in 1992. "I'm just going to work as hard as I can."
Speaking in Keene, Mr Clinton said the campaign being waged against his wife is "like my campaign [in 1992] on steroids", noting the attacks against her not so much from Mr Sanders but from Republicans.
It was a measure of Mr Sanders' growing confidence that he flew to New York to make a cameo appearance on SNL alongside the comedian Larry David. He faces tough races in South Carolina and thereafter on Super Tuesday on 1 March, when several southern states with diverse populations will vote.
Join our new commenting forum
Join thought-provoking conversations, follow other Independent readers and see their replies