How to move to New Zealand: Americans visiting official migration site spikes 2300% after Donald Trump win
US citizens seek way out after Donald Trump's victory, with New Zealand, Australia and Canada top destinations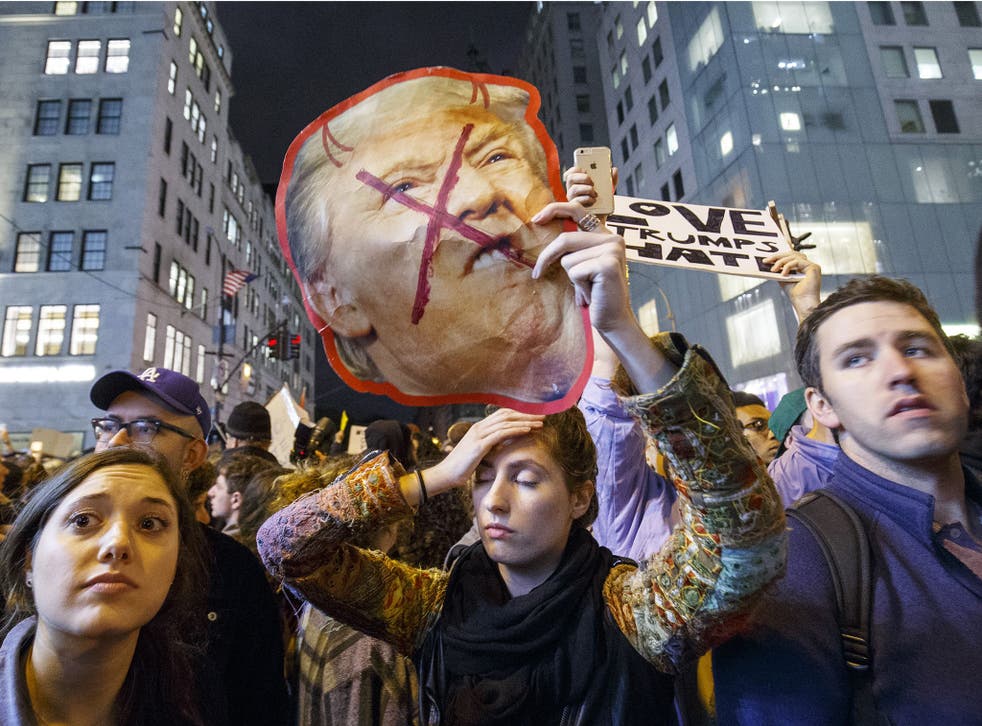 Americans appear to be flocking to leave the US after the election of Donald Trump as president – with the number of US citizens visiting the New Zealand immigration website having increased by 24 times in the last day.
Immigration New Zealand received 56,300 visits from the US – up from a daily average of 2,300.
On Wednesday alone, more than 7,000 Americans registered their interest in moving to New Zealand, according to The Guardian.
Meanwhile visits to the New Zealand Now website, which contains information on how to move to the country, have doubled since the election result was announced.
Other countries also reported a surge in Americans looking for a way out after Mr Trump defeated Hillary Clinton to take the presidency. The Canadian government's immigration website crashed and was down for several hours after what a spokesperson called "a significant increase in the volume of Traffic".
And Google searches for Australia and New Zealand spiked as it became clear the Mr Trump was on course for the White House.
New Zealand businesses reported receiving a deluge of messages from US nationals seeking jobs abroad.
Rod Drury, the chief executive of NZ-based software firm Xero, told Reuters: "I've got lots of messages coming through at the moment asking for a job in New Zealand, and we're saying 'Yes you can',"
President Trump protests

Show all 20
A similar trend was reported in Canada, where job website Indeed said Americans were searching for jobs north of the border at ten times the normal rate.
Jed Kolo, the website's chief economist, said: It's far too soon to guess how many of these searchers will make a move after the shock wears off. But the jump in searches shows how many Americans were surprised by Trump's victory and are thinking about their options elsewhere".
And MapleMatch, a dating website set up to connect Canadians with fleeing Americans, reported a doubling of its users overnight.
Google analysis showed most searches for "Australia immigration" had come from people in the states of Hawaii, Oregon, Washington, California, Virginia and Colorado – all of which backed Hillary Clinton.
The UK Home Office would not confirm whether its immigration website had seen a similar spike in traffic.
Clinton supporters' threats to leave the country provoked a mixed reaction, with some suggesting alternative destinations while others seemed happy to see them go.
A number of American celebrities had previously pledged to move country if Mr Trump became President. They include singers Miley Cyrus, Cher and Ne-YO, author Stephen King, film star Samuel L Jackson and actress Whoopi Goldberg.
On Wednesday, the rapper Snoop Dogg posted on Instagram asking his friend Drake, a Canadian rapper, to help him move to Toronto.
Join our new commenting forum
Join thought-provoking conversations, follow other Independent readers and see their replies