US ethics watchdog accuses Donald Trump's White House of 'undermining' law
President's team criticised over failure to discipline Kellyanne Conway for 'misusing position'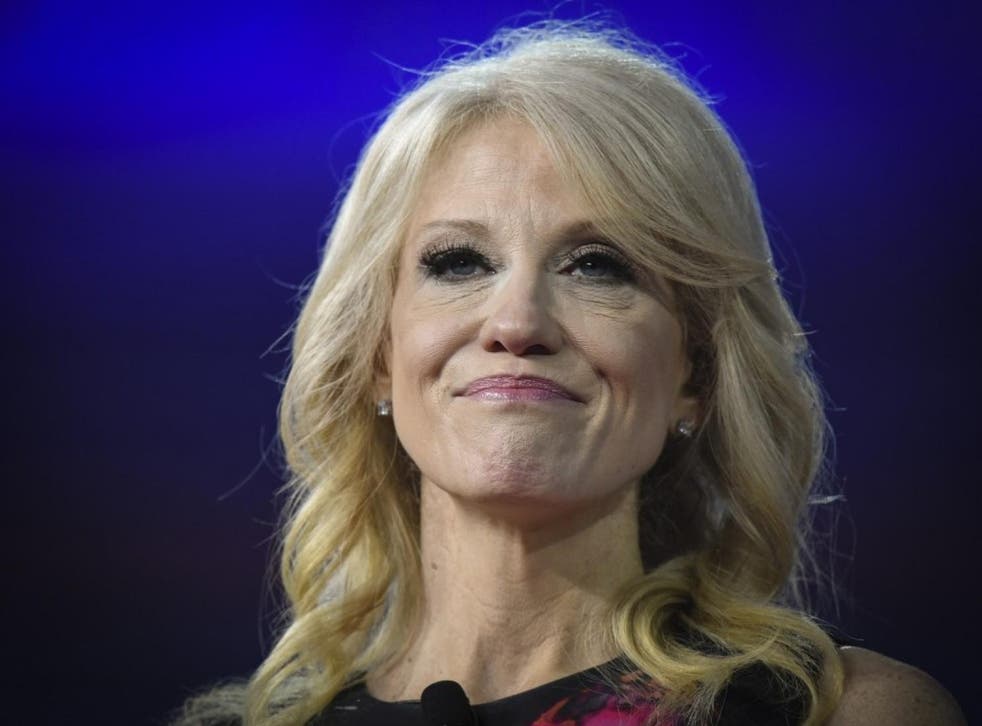 The US ethics watchdog has written to the White House to remind Donald Trump's team that government ethics rules apply to them.
Walter Shaub, the director of the Office of Government Ethics (OGE), sent a letter to Stefan Passantino, a senior White House lawyer, to criticise the decision not to discipline Kellyanne Conway, a prominent adviser to Mr Trump, after she publicly endorsed the fashion brand run by the US President's daughter, Ivanka.
US rules make clear that a holder of public office cannot use their position to endorse products or advance personal business agendas.
"Not taking disciplinary action against a senior official under such circumstances risks undermining the ethics program," Mr Shaub wrote.
Ms Conway's actions were a "misuse of position" because rules prohibit "using one's official position to endorse any product or services", Mr Shaub added.
The ethics director also criticised what he called the "extraordinary assertion" that US regulations do not apply to the President's staff, calling it "incorrect" and without legal basis.
"Presidential administrations have not considered it appropriate to challenge the applicability of ethics rules to the entire executive branch," he wrote.
"It is critical to the public's faith in the integrity of government that White House employees be held to the same standard of ethical accountability as other executive branch employees."
The controversial orders Donald Trump has already issued

Show all 9
The ethics office had called for Conway to be disciplined after she said on Fox News last month that people should "go buy Ivanka's stuff".
Mr Passantino had said in an earlier letter to Mr Shaub that Ms Conway had acted "inadvertently". There was no suggestion in the letter that White House officials planned to take any action to discipline her.
In a separate letter, sent to the leaders of the House of Representatives oversight panel, Mr Shaub said the White House response "makes clear that disciplinary action will not be taken" against Ms Conway.
"Of greater concern, the White House's response includes assertions challenging the applicability of ethics rules and OGE's authority to oversee the ethics program for the entire executive branch. OGE disagrees with these assertions," he wrote.
The OGE has no power to directly discipline government employees and can only notify the President that it believes action should be taken.
Join our new commenting forum
Join thought-provoking conversations, follow other Independent readers and see their replies