US presidential debate: Clinton's spokesman tells Trump 'go f*** yourself' over Capt Humayun Khan claim
Advisor Jesse Lehrich later apologised for his language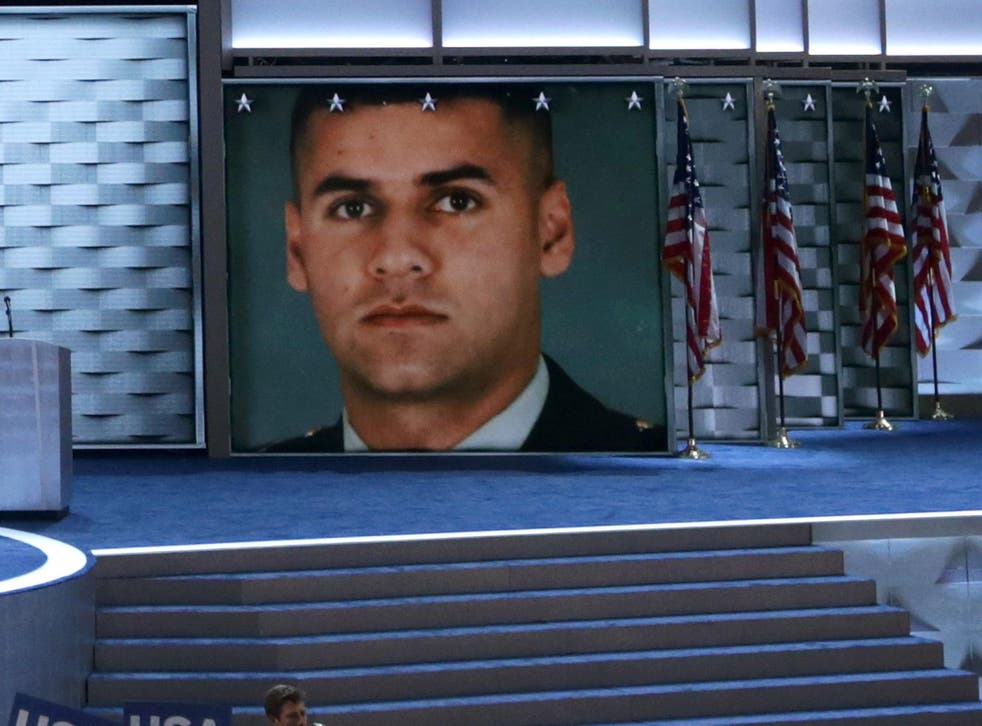 One of the many issues on which Donald Trump and Hillary Clinton clashed in the second presidential debate was the decision to invade Iraq.
Mr Trump insisted he was opposed to the war, despite contemporary quotes suggesting otherwise. He also criticised his rival for voting as a senator to authorise the war and said that a US Army captain, Humayun Khan, killed in Iraq in 2004 would still be alive if he had been president at the time.
What did Donald Trump say during the second presidential debate?

Show all 8
Captain Khan is an American hero and "he would be alive today if I had been president"," he said.
The comments of Mr Trump - who famously clashed with the parents of Mr Khan after they publicly spoke out against him at the Democratic National Convention - were too much for one of Ms Clinton's advisors.
"hey, @realDonaldTrump – regarding your claim that Captain Khan would be alive if you were president," wrote Jesse Lehrich, Ms Clinton's foreign policy spokesman. "Go f*** yourself." #debate
Second Presidential Debate in 90 Seconds
He later apologised for using such language. "I want to apologise for the clearly inappropriate nature and language of this personal tweet. Sorry all" he said.
Join our new commenting forum
Join thought-provoking conversations, follow other Independent readers and see their replies