US rejects UN resolution on violence against women due to abortion clause
Women in wars and conflict zones are more prone to rape and sexual assault 
Mythili Sampathkumar
New York
Saturday 24 June 2017 15:04 Comments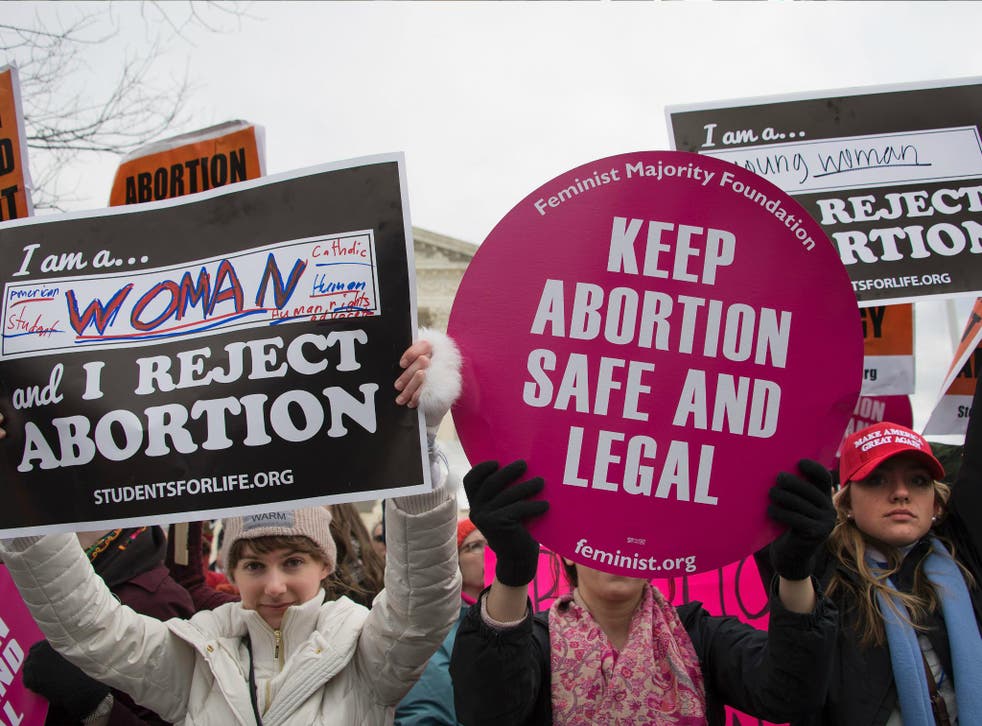 The US has rejected a United Nations resolution aimed at preventing violence against women because it included language on access to safe abortions.
The US First Secretary to the UN in Geneva Jason Mack said that the US is rejecting a Canadian proposal to the 47-member Human Rights Council because the Trump administration does "not recognise abortion as a method of family planning, nor do we support abortion in our reproductive health assistance".
The move is part of Donald Trump's reinstatement of the global gag rule, which states that the US will not fund or support any foreign organisations that provide or even speak about abortion services as part of their work, even if the bulk of that organisation's work is on other health care issues.
In May, the State Department announced a programme, called Protecting Life in Global Health Assistance, which will get $8.8bn (£6.8bn) to fund non-governmental organisations around the world that comply with the "global gag" rule.
It that states that no organisation receiving US money can promote or discuss abortion services, even if they are using foreign funds to do so.
The resolution was in line with UN priorities surrounding women and girls.
It said that all women should have access to "comprehensive sexual and health-care services" because they are at higher risk of sexual assault and rape in conflict zones.
The problem is exacerbated by increasing amounts of migrants and refugees as well, who often live in camps or insecure regions of the world without access to proper medical care and legal support.
Supreme Court strikes down abortion restrictions

Show all 23
The resolution included access to modern contraception methods to prevent adolescent pregnancy as well and contained language regarding providing access to "safe abortion where such services are permitted by national law".
However, the US still said it supports the spirit of the resolution to help combat violence against women and girls. But, the rejection in Geneva is also in line with domestic health care policy in the US.
A select group of Senate Republicans have been keeping the draft text of the party's proposed replacement for Obamacare under wraps until now.
The draft proposes a de-funding of Planned Parenthood, a nationwide women's health organisation.
The group receives federal funding and Democrats would like to see that continued but Republicans oppose it since it offers abortion services in some of their clinics.
Only about three per cent of all medical services offered by Planned Parenthood are abortion-related.
Register for free to continue reading
Registration is a free and easy way to support our truly independent journalism
By registering, you will also enjoy limited access to Premium articles, exclusive newsletters, commenting, and virtual events with our leading journalists
Already have an account? sign in
Join our new commenting forum
Join thought-provoking conversations, follow other Independent readers and see their replies