White House says Russia is involved in 'cover up' over Syria chemical weapons attack
The Trump administration has indicated it is prepared to respond to any further use of chemicals weapons in Syria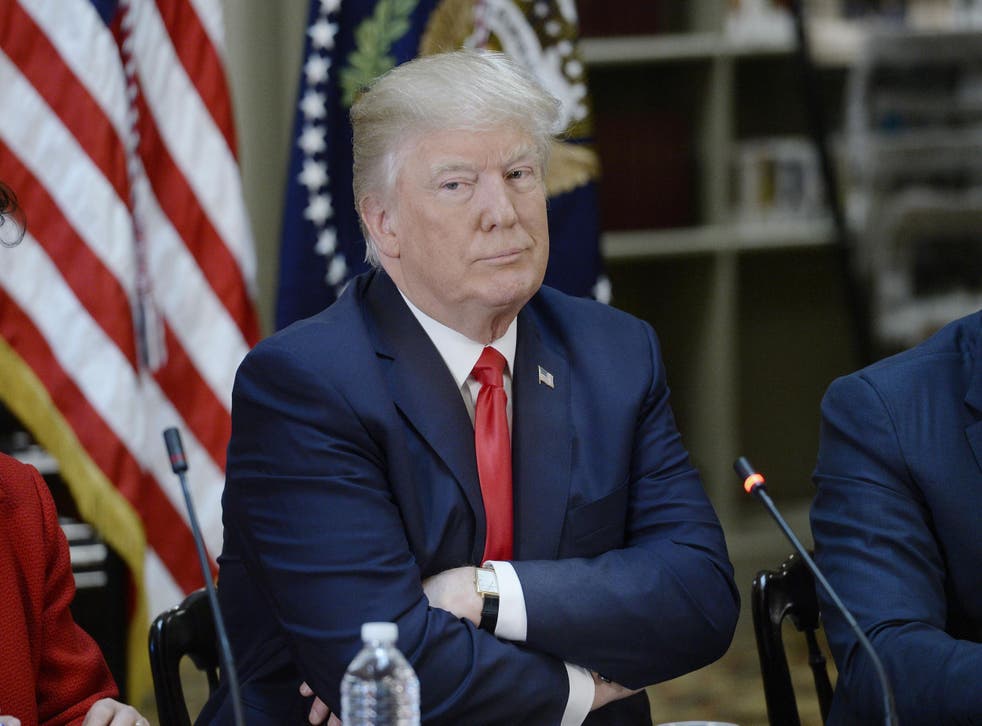 The White House has said it believes Russia is involved in a "cover up" over a suspected chemical attack in Syria and are prepared to respond if more chemical weapons are used.
In the wake of a declassified intelligence report, the US government said it has "no doubt" that a sarin gas attack in Idlib, which resulted in nearly 100 deaths, was perpetrated by Syrian President Bashar al Assad's regime, Secretary of Defence James Mattis said.
Senior White House officials said they are also sure that Russia is engaging in a "disinformation" campaign in saying the attack could have been carried out by groups other than the Assad regime.
General Mattis said it was clear the "Assad regime planned it, orchestrated it, and executed" the attack.
The White House said intelligence reports and video pointed to the regime being at fault, claiming personnel who were associated with Mr Assad's chemical weapons programme were seen near the airfield where the attack is believed to have originated.
It was at this base that 57 US Tomahawk missiles were fired on 6 April.
US Ambassador to the UN Nikki Haley was unequivocal in her criticism of Russia.
She said Russia was either "incompetent" in assuring that chemical weapons were not in use in the area or that they were "played for fools" by Mr Assad.
The White House said there was a "level of cooperation" between Mr Assad and Russia that is indicative of collusion if not "foreknowledge" of the attack.
Russian forces were located in the same area as the Syrian forces believed to have carried out the 4 April attack.
The US warned Russia ahead of the missile strike, General Mattis said.
Russia and Russian state media also said that the sarin gas in Idlib province was released after bombs hit a munitions depot, but the White House said their intelligence shows the sarin-laden weapons did not land near such a depot.
White House Press Secretary Sean Spicer once again followed Mr Trump's earlier narrative of blaming the previous Obama administration.
"It was [former National Security Adviser] Susan Rice that said Syria no longer had chemical weapons," he said during a daily briefing.
In pictures: US missile strike against Syria

Show all 7
He added that the only countries who do not think Mr Assad carried out the sarin attack are Syria, Russia, Iran, and North Korea.
Russia "is agreeing with failed states," he added.
Russian President Vladimir Putin said the US accusation "reminds [him] of the events in 2003 when US envoys to the Security Council were demonstrating what they said were chemical weapons found in Iraq."
It was never proven that Iraq had weapons of mass destruction.
He also claimed that Russia had intelligence that the attacks were planned and carried out in such a way that it was convenient to frame the Assad regime.
Mr Spicer also managed to spark fierce debate on another issue during his address on Syria when he said "even Hitler didn't use chemical weapons". His remarks drew instant criticism and it was pointed out that the Nazis used gas chambers in concentration camps to kill millions of Jews with chemical during the Holocaust.
General Mattis later said the US missile strike was "a measured response" to Mr Assad's use of chemical weapons "in the battlefield."
He said the US will not "passively stand by" as Syrians are killed with chemical weapons, but reiterated the primary objective for the US was to defeat Isis.
He said the "strike was not a harbinger of some change in our military campaign" against Isis, but did not rule out a similar responses to any future use of chemical weapons.
He also indicated that the Assad regime's use of barrel bombs - inexpensive weapons filled with shrapnel or oil - could be considered chemical weapons if filled with chlorine gas. It was unclear whether this would now prove to be a new "red line" for the Trump administration.
Secretary of State Rex Tillerson is currently in Moscow meeting with Russian Foreign Minister Sergei Lavrov and is also expected to meet Mr Putin, as diplomatic tensions between the two powers continue to rise.
Join our new commenting forum
Join thought-provoking conversations, follow other Independent readers and see their replies