US prisoner to be released from jail after 43 years of 'torture' in solitary confinement
Albert Woodfox is the last of the 'Angola Three' remaining in prison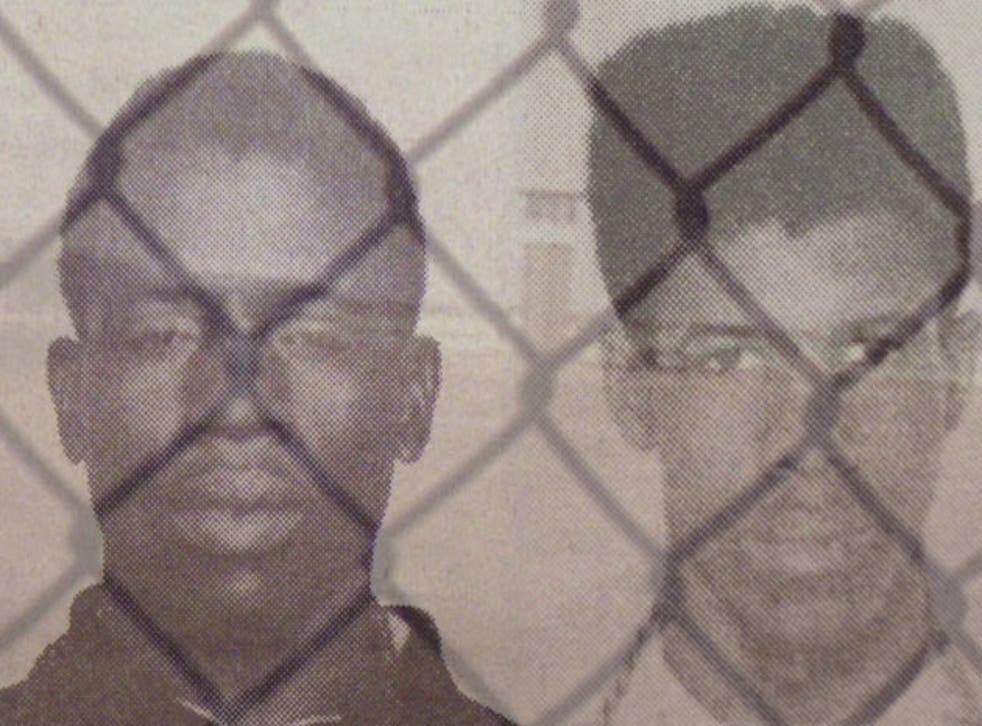 A man is to be freed from a US jail after 43 years in solitary confinement that a UN official likened to "torture".
Albert Woodfox, 68, is the last of the trio of inmates known as the "Angola Three" whose decades locked up alone at a notorious prison in Louisiana drew international condemnation.
A judge ordered his release on Monday, citing the fact that both of his convictions for the murder of prison guard Brent Miller in 1972 had been overturned.
District Judge James Brady, sitting in Baton Rouge, prohibited the state prosecutors who had attempted to keep him behind bars from putting Woodfox on trial for a third time because of the "exceptional circumstances".
A spokesperson for Louisiana's attorney general said the state would appeal to the 5th US Circuit Court of Appeals "to make sure this murderer stays in prison and remains fully accountable for his actions".
In his ruling, Judge Brady voiced doubts that the state could provide a "fair third trial" and cited Woodfox's age and poor health, a lack of witnesses and "the prejudice done onto Mr Woodfox by spending over 40 years in solitary confinement".
In 2012, the prisoner said if he allowed himself to dwell on the pain of "40 years locked in a cage for 23 hours a day", he would go insane.
In a statement quoted by Amnesty International, Woodfox added: "I do not have the words to convey the years of mental, emotional and physical torture I have endured.
"I am not sure what damage has been done to me, but I do know that the feeling of pain allows me to know that I am alive."
The United Nations Special Rapporteur on torture, Juan E Méndez, had called on the US to immediately end the Woodfox's solitary confinement after finding that he was kept in a cell measuring eight by 12 feet with just one hour of exercise or solitary recreation a day.
"Keeping Albert Woodfox in solitary confinement for more than four decades clearly amounts to torture," he said.
"The circumstances of the incarceration of the so-called Angola Three clearly show that the use of solitary confinement in the US penitentiary system goes far beyond what is acceptable under international human rights law."
The Angola Three is the name given to Woodfox and two other men placed in isolation in the maxiumum-security Louisiana State Penitentiary, known as "Angola" prison, in the early 1970s.
Woodfox was convicted of murder alongside fellow Herman Wallace, who died days after his release in 2013 from cancer. Fingerprints at the scene matched neither suspect and the only witnesses were other inmates offered favourable treatment in exchange for their testimony.
The third man, Robert King, was released in 2001 after 29 years in solitary confinement when his separate conviction in the death of a fellow inmate in 1973 was reversed.
Woodfox and Wallace, who were both serving unrelated armed robbery sentences in Angola, said they were singled out for harsh treatment, including isolation, because of their political activism.
The trio were former Black Panthers and helped establish a prison chapter of the group in 1971, organising demonstrations and strikes for better conditions.
They maintained their innocence and their trials, with all-white juries, were criticised as racially and politically motivated.
Woodfox is currently being held in the West Feliciana Parish Detention Center, where his lawyers said he is allowed to exercise three times a week and has a television and shower in his cell.
Jasmine Heiss, a senior campaigner with Amnesty International USA, called Monday's ruling "a momentous step toward justice."
"The only humane action that the Louisiana authorities can take now is to ensure his immediate release," she said.
Tory Pegram of the International Coalition to Free the Angola 3, who has been working with Woodfox's lawyers on his release, said they are all "thrilled that justice has come for our innocent friend".
Additional reporting by AP
Join our new commenting forum
Join thought-provoking conversations, follow other Independent readers and see their replies