US school shootings: Map shows 74 incidents on campuses since 2012 Sandy Hook massacre
The majority of mapped shootings took place in K-12 schools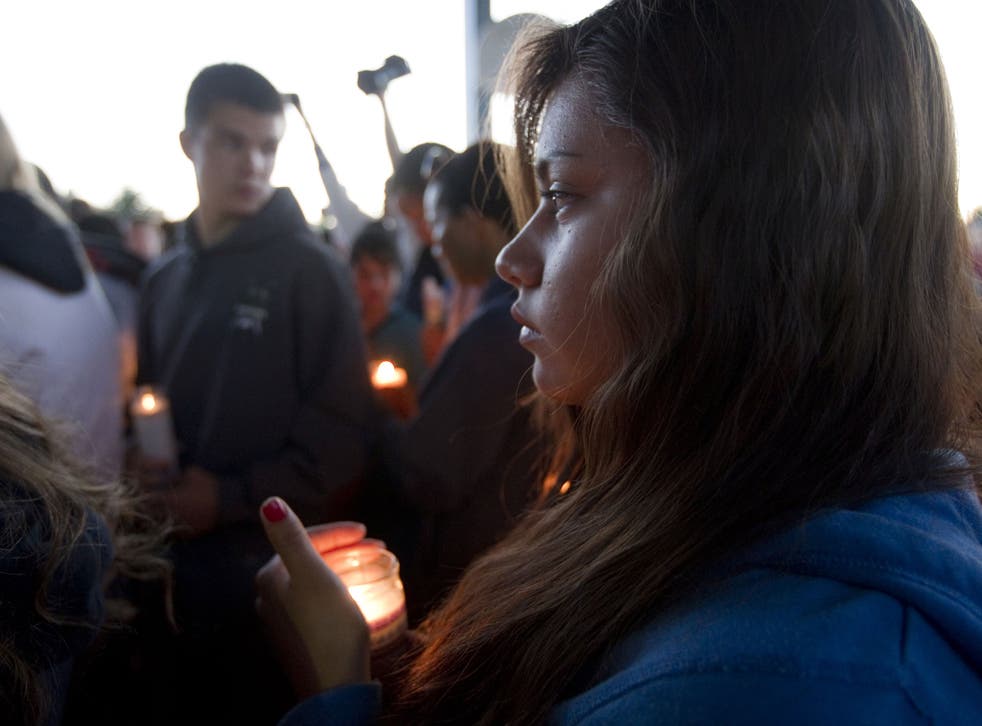 A day after an unnamed teenage gunman shot dead a 14-year-old at a high school in Oregon, before police suspect he killed himself, a startling map has been published pin-pointing 73 other shootings at US campuses since the Sandy Hook massacre in December 2012.
The majority of the 74 shootings following the death of 26 students and teachers at Sandy Hook Elementary School in Newtown, Conneticut, took place at K-12 institutions -accommodating children from kindergarten to their last year of high school.
Shootings shown on the map include assaults, homicides, suicides, and accidental incidents in which a firearm was discharged inside a school building or on school or campus grounds, as defined by the Everytown for Gun Safety (EGS) network in its February 2014 Analysis of School Shootings report.
The map was then created by Huffington Post journalist Mark Gongloff using the EGS data.
To compile the list of incidents, the EGS referred to publicly available news reports. Since the initial release of its document, the group has had to add a further 22 shootings to keep its list up-to-date.
The cities in which multiple shootings have occurred since Sandy Hook according to the EGS are: Atlanta, Georgia; Grambling, Louisiana; Savannah, Georgia; Jackson, Tennessee, Roswell, New Mexico; Milwaukee, Wisconsin, and Augusta, Georgia.
The EGS' list now includes the Oregon shooting, as well as an incident which took place a week before in neighbouring Washington State, in which a gunman opened fire on a college campus.
A 19-year-old man was killed, and two others were wounded.
To respond to Sandy Hook and prevent further deaths, President Barack Obama had planned to introduce broader background checks on gun purchases, along with proposals for a ban on military-style assault rifles and limits on ammunition capacity. But the proposals failed to pass in Congress last year.
Gun control is a fiercely divisive issue in the United States, where the right to bear arms is enshrined in the Constitution, alongside rights to free speech and freedom of religion.
On Tuesday, a mournful Obama conceded he was ashamed as an American and terrified as a parent that the fundamental shift in public opinion need in the United States to put a stop to rampant shooting sprees cannot be secured.
"My biggest frustration so far is the fact that this society has not been willing to take some basic steps to keep guns out of the hands of people who can do just unbelievable damage," Obama said.
The EGS report does not include other infamous shootings, including the last fatal incident at an Oregon school in May 1998, when 15-year-old Kip Kinkel killed two students and wounded 25 others at Thurston High School in Springfield. The 1999 Columbine High School massacre was also too early to map, but sparked a similar national gun debate in the US, and was documented in the 2002 film Bowling for Columbine.
Additional reporting AP
Join our new commenting forum
Join thought-provoking conversations, follow other Independent readers and see their replies