US tells Russia: 'We won't torture Edward Snowden if he is extradited home'
Attorney General Eric Holder says the NSA whistleblower's claims of what he would face should he return to America are 'entirely without merit'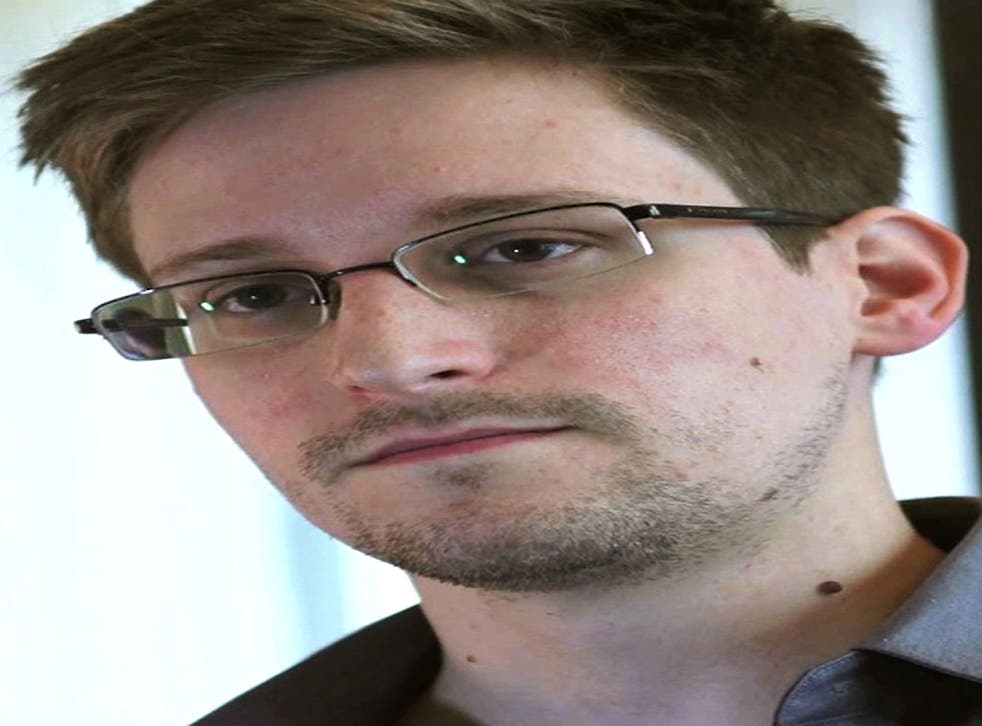 Edward Snowden will not be executed or tortured if he is extradited home from Russia, according to the United States Attorney General.
The 30-year-old former US spy agency contractor is facing charges of illegally disclosing government secrets.
He has been stuck in the transit area of a Moscow airport for more than a month despite Washington's calls to hand him over.
Russia has refused to extradite Snowden, who leaked details of a secret US surveillance programme including phone and Internet data, and is now considering his request for a temporary asylum.
In a letter dated Tuesday 23 July and released today, US Attorney General Eric Holder wrote: "Mr Snowden has filed papers seeking temporary asylum in Russia on the grounds that if he were returned to the United States, he would be tortured and would face the death penalty. These claims are entirely without merit."
He added: "Torture is unlawful in the United States. If he returns to the United States, Mr Snowden would promptly be brought before a civilian court."
Kremlin spokesman Dmitry Peskov said Russia's FSB and its US counterpart, the FBI, were in talks over Snowden's fate.
A US Senate panel voted unanimously on Thursday to seek trade or other sanctions against Russia or any other country that offers asylum to Snowden.
Russian President Vladimir Putin had expressed "strong determination" not to let relations suffer over the dispute "no matter how the situation develops".
But he has reiterated Moscow's stance that Russia "did not hand over, does not hand over and will not hand over anybody".
Putin, a former KGB spy, has said Snowden could only be granted sanctuary in Russia if he stopped actions that could harm the United States.
A Russian security expert said the talks may be about how to secure assurances he will not leak further information if he were granted sanctuary in Russia.
"The United States maybe understands that they are not going to get Snowden, so my theory is that they are trying to save face and stop Snowden from publishing new exposes," Andrei Soldatov said, adding that he was sceptical this could be done.
Russia's federal migration service has up to three months to consider Snowden's temporary asylum request filed on 16 July.
Snowden's supporters have worried he could face the same fate as Private First Class Bradley Manning, the US soldier on trial for providing documents to WikiLeaks, the anti-secrecy group. Manning was placed in solitary confinement for up to 23 hours a day with guards checking on him every few minutes.
Snowden has been offered asylum by three Latin American countries but none of them is reachable directly on commercial flights from Moscow, where he flew in from Hong Kong on 23 June. He has also had his passport revoked by the United States.
Bruce Fein, an attornery for Snowden's father Lonnie, said he had not yet received a response from Holder to a letter he sent to the attorney general suggesting developing "parameters for a fair trial" for Edward Snowden.
The US House of Representatives on Wednesday narrowly rejected a plan to limit the National Security Agency's ability to collect electronic information, including phone call records.
Join our new commenting forum
Join thought-provoking conversations, follow other Independent readers and see their replies