US was prepared 'to use nuclear weapons against North Korea' if troops crossed border
Former defence secretary Leon Panetta made claim in new memoir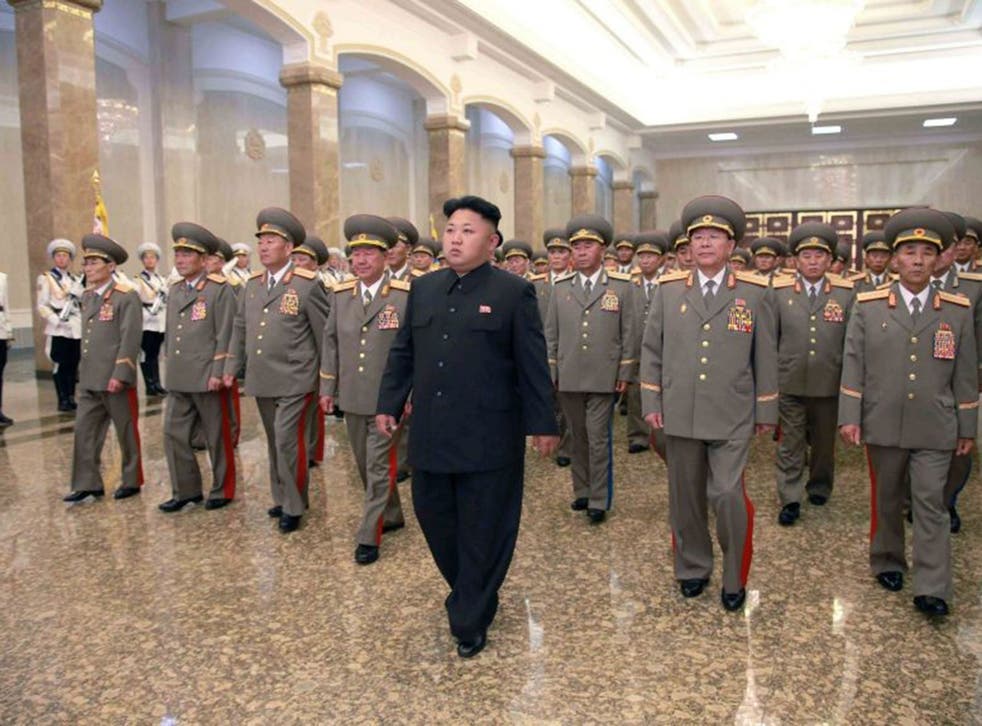 The US was prepared to use nuclear weapons if North Korean forces crossed the border into South Korea, the former CIA Director and Defence Secretary Leon Panetta has claimed in his memoir.
In a passage published in Newsweek from his autobiographical book Worthy Fights: A Memoir of Leadership in War and Peace, Mr Panetta recalled a briefing in 2010 by the commander of US forces in South Korea.
During this briefing in Seoul, he said General Walter L. "Skip" Sharp suggested the US would use nuclear weapons if necessary in the event that North Korea moved across the demilitarised zone.
"If North Korea moved across the border, our war plans called for the senior American general on the peninsula to take command of all US and South Korea forces and defend South Korea— including by the use of nuclear weapons, if necessary," Mr Panetta wrote.
"I left our meeting with the powerful sense that war in that region was neither hypothetical nor remote, but ever-present and imminent."
Mr Panetta served as Defence Secretary under President Barack Obama between 2011 and 2013. He was the head of the CIA for four years before this.
North Korea: Inside the Hermit Kingdom

Show all 110
His recollections from that particular meeting have proved divisive, with a former top CIA expert on Korea dismissing them as "typical wooden-headedness on the part of a US official".
Responding to the excerpt, the former CIA expert said such a revelation could lead South Korea to believe "having the US bull in their china shop is maybe not such a good idea".
"It also doesn't really scare the North Koreans, who think they have been under a nuclear threat for decades – which is why they developed their own nuclear program," the expert added.
However, Terence Roehrig, a Korea expert at the Naval War College, told Newsweek the briefing was not surprising.
"In many respects, the information is not new," he said. "The United States has long had a position that South Korea was under the US nuclear umbrella."
Join our new commenting forum
Join thought-provoking conversations, follow other Independent readers and see their replies