Judge orders baby removed from lesbian foster parents because children 'do better in heterosexual homes'
April Hoagland and Beckie Peirce say they believe the judge acted on his religious beliefs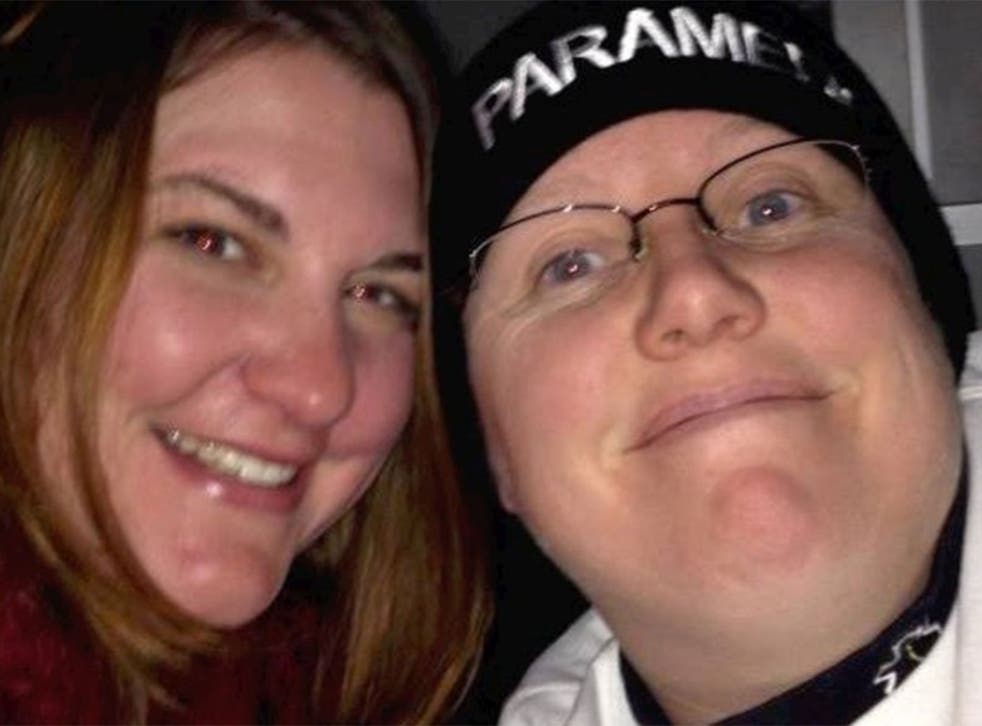 A judge in the US has ruled that a baby be taken away from its lesbian foster parents and placed with a man and a woman because "children do better in heterosexual homes".
April Hoagland and Beckie Peirce said they were "shattered" by the court order handed down this week by a juvenile court in Utah.
A court spokeswoman told reporters that the judge who made the order, Scott Johansen, was unable to discuss the decision which is now being reviewed by state child welfare officials.
But the couple told local media that they believed Johansen had acted on his own religious beliefs and only cited vague "myriad" studies to support his decision.
"He said he has research to back that children do better in heterosexual homes," Hoagland told the Salt Lake City Tribune.
Ms Hoagland and Ms Peirce were among the first dozen or so same-sex married couples who were allowed to become foster parents in Utah after last summer's Supreme Court ruling making gay marriage legal across the US.
According to local news station KUTV, the pair had passed home inspections, background checks and interviews with officials from the Utah Division of Child and Family Services agency, and received the full support of the child's biological mother.
"It hurts me really badly because I haven't done anything wrong," Ms Hoagland said.
Their case has been bolstered by the public support of would-be Democrat presidential candidate Hillary Clinton, who tweeted: "Being a good parent has nothing to do with sexual orientation – thousands of families prove that."
Same-sex marriage legalised across the US

Show all 15
Officials from the DCFS said they have to comply with the court order for now and remove the baby from her parents within seven days.
But agency spokeswoman Ashley Sumner said its lawyers plan to review the decision and determine what options they have to possibly challenge the order.
Brent Platt, the director of DCFS, told KUTV said there was actually a risk that his caseworkers would be breaking anti-discrimination laws if they complied with the court order and removed the child.
"For us, it's what's best for the child," he said. "Any loving couple if they are legally married, and meet the requirements, we want them to be involved."
Join our new commenting forum
Join thought-provoking conversations, follow other Independent readers and see their replies