Vegan-friendly food companies launch first US trade group to promote plant alternatives
The Plant Based Foods Association is dedicated to a booming trade in plant-based products worth £2.4bn a year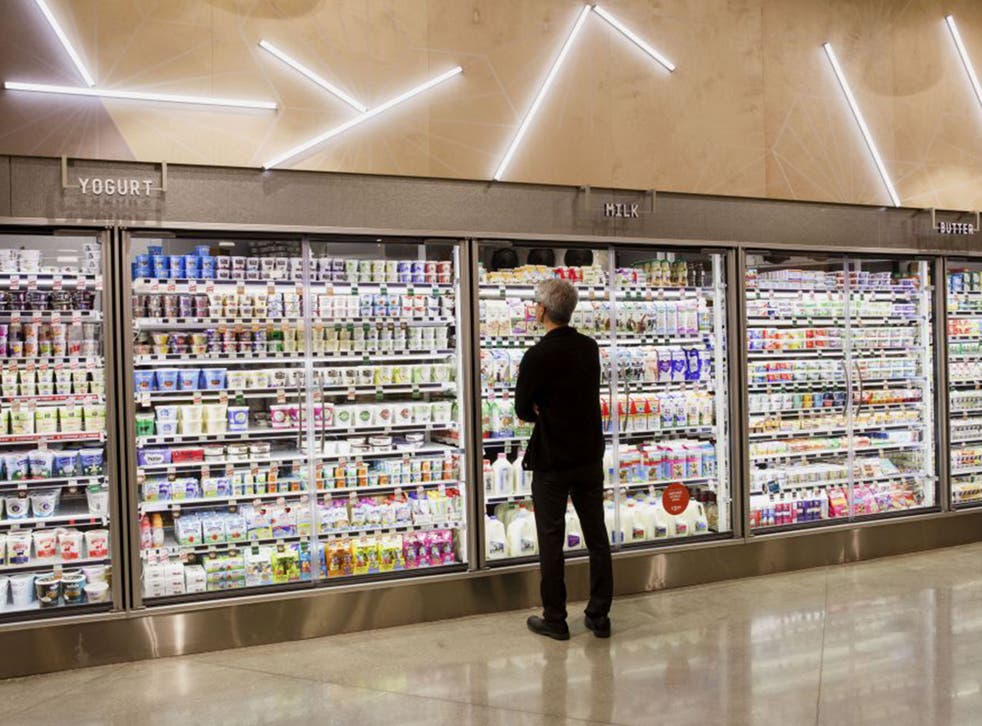 If you like eating meat in America, there's an army of trade groups and lobbyists who'll fight for your right to do so, from the North American Meat Institute to the National Hot Dog and Sausage Council. If dairy's more your thing, the American Cheese Society and the American Egg Board will back you up. And if you want to slather any of that in ketchup and bright yellow mustard, rest assured the Association for Dressings and Sauces is working tirelessly every day to make it happen.
If, on the other hand, you'd prefer to wash down your tofu burger with a cool glass of almond milk, you're on your own. Or, at least, you were – until last week, when 23 vegan-friendly food companies came together to launch the Plant Based Foods Association, the first US trade group dedicated to the promotion and protection of the booming trade in plant alternatives to meat, dairy and eggs – a sector the association says is now worth $3.5bn (£2.4bn) a year.
With consumers more conscious than ever of the health, ethical and environmental effects of their food choices, the market for plant-based protein products is currently expanding at a faster rate than its traditional food industry rivals, with growth of close to 9 per cent in the past two years alone, according to data from the market research group Spins.
Milks from plants such as soy, rice, almond and coconut are the biggest drivers of that growth, with more than $2bn in annual sales. But meat substitutes such as tofu and the related product tempeh are also increasingly popular, as are plant-based yoghurts, whose so-called "mouth-feel" has recently improved by leaps and bounds, the association claims.
One obstacle to further growth is the relative cost and unavailability of plant-based products. Michele Simon, the association's executive director, said the group would work to create a "level-playing field" for its producers and consumers.
"The animal food industry has enjoyed a lot of subsidies and other ways to make their prices lower," she said. "Unfortunately, there's a perception that eating healthily is expensive, but it's really more that we subsidise unhealthy eating in the US, and that's part of what we want to change: we want to make healthier and more sustainable foods more accessible and more affordable."
The group has already hired a lobbyist in Washington: Elizabeth Kucinich, the British-born wife of erstwhile Democratic congressman and presidential candidate Dennis Kucinich. In 2013, Ms Kucinich helped create the Congressional Vegetarian Staff Association, to lobby for better veggie options at the US Capitol's cafeterias. She told The New York Times the association's mission was to ensure plant-based food producers "have a seat at the table" alongside the powerful meat industry.
Based in San Francisco, the group has five founding board members including the Tofurky Company, whose chief executive Jaime Athos is its inaugural president. Eighteen other companies are already on board, among them Louisville Vegan Jerky Co, Luna and Larry's Coconut Bliss, Next Level Burger and Tofuna Fysh. Member companies are not required to be exclusively vegan or vegetarian. "It doesn't matter if your entire product line is plant-based or you just make one veggie burger," Ms Simon said. "We just want people who can help take this industry to the next level."
The group's remit includes public relations, consumers and retailer education, as well as legal and policy issues. For example, Miyoko's Kitchen, maker of nut cheeses such as "Aged English Sharp Farmhouse" and "High Sierra Rustic Alpine" faced resistance from California's public health department when marketing its products as cheese substitutes, even though the word "cheese" did not appear on any packaging. The firm was finally told to call its creations "cultured nut products".
Join our new commenting forum
Join thought-provoking conversations, follow other Independent readers and see their replies