Venezuela introduces two-day week for public sector workers in bid to tackle energy crisis
The government blames the crisis on a drought but critics say it has mismanaged a crucial hydroelectric dam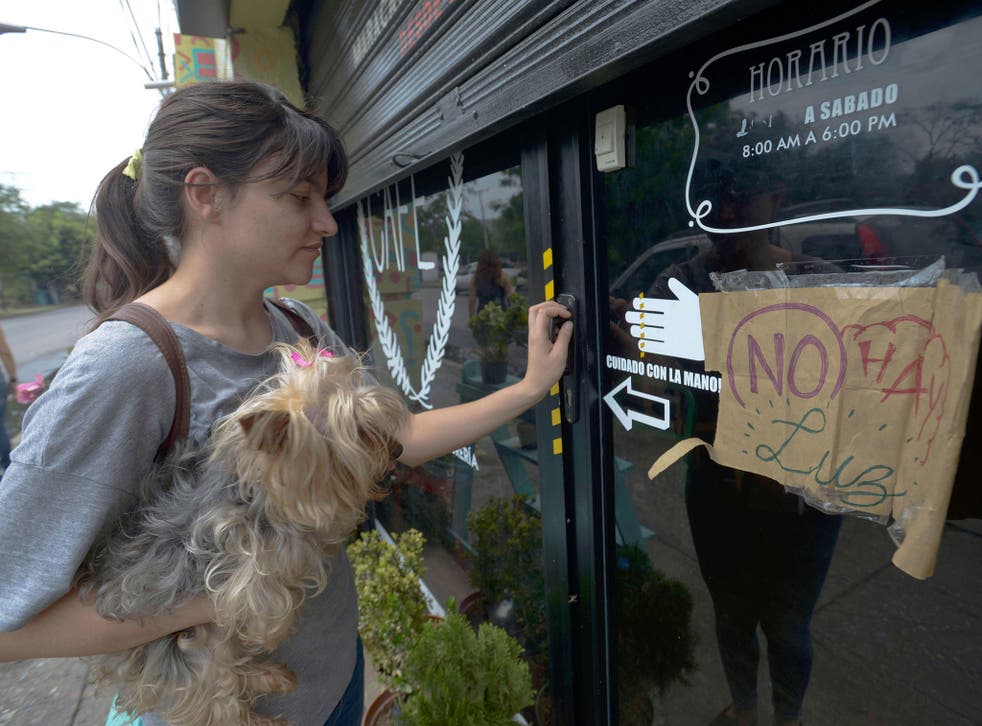 Venezuela's public sector workers are being given a five-day weekend as emergency measures to combat the country's energy crisis continue.
The government had already declared Friday a non-working day for government employees through April and May to reduce electricity consumption.
Aristobulo Isturiz, the Vice President, has now announced that civil servants should turn up for work only on Mondays and Tuesdays.
Venezuela calls for drastic measures in face of electricity crisis
"There will be no work in the public sector on Wednesdays, Thursdays and Fridays, except for fundamental and necessary tasks," he said.
The measure, which will last a minimum of two weeks, affects more than two million state employees.
The socialist administration has started initiating daily four-hour electricity blackouts around the country, following previous cuts to shopping centre opening hours.
Hospital staff and those at state-run supermarkets are still working normal weeks but Friday holidays have been extended further to primary school teachers.
Venezuelans reacted with disbelief to the news that most public workers would hardly be going into the office, with many pointing out the government is losing money by paying them to stay at home, where they may be using air conditioning and other electrical appliances.
President Nicolas Maduro has blamed drought for the crisis, while critics have citied government mismanagement and a lack of planning and maintenance to a crucial hydroelectric dam.
He urged his compatriots to increase efforts to save power earlier this month, suggesting cutting appliance use and raising the temperature on air conditioning units.
Recommending that women reduce hairdryer use to "special occasions", the President added: "I always think a woman looks better when she just runs her fingers through her hair and lets it dry naturally. It's just an idea I have."
Around 70 per cent of Venezuela's electricity comes from a hydroelectric plant at the Guri Dam, which holds back the Caroni River in the south-eastern state of Bolivar.
World news in pictures

Show all 50
The water level behind it has fallen to near its minimum operating level during a severe drought, meaning it may soon have to be shut down entirely.
Mr Maduro's socialist administration blames the crisis on a drought caused by the El Nino weather phenomenon and acts of sabotage by its opponents, but experts say rationing could have been prevented by investment in maintenance and in the construction of thermoelectric plants.
Venezuela has grappled with blackouts for years, including one that took Mr Maduro himself by surprise as he delivered a national address on live television.
His predecessor, Hugo Chavez, promised to solve the problem in 2010 but little has improved.
Additional reporting by AP
Join our new commenting forum
Join thought-provoking conversations, follow other Independent readers and see their replies