Veterans Affairs secretary compares medical treatment to waiting time at Disneyland
The department has since issued a statement saying it took its 'solemn duty seriously'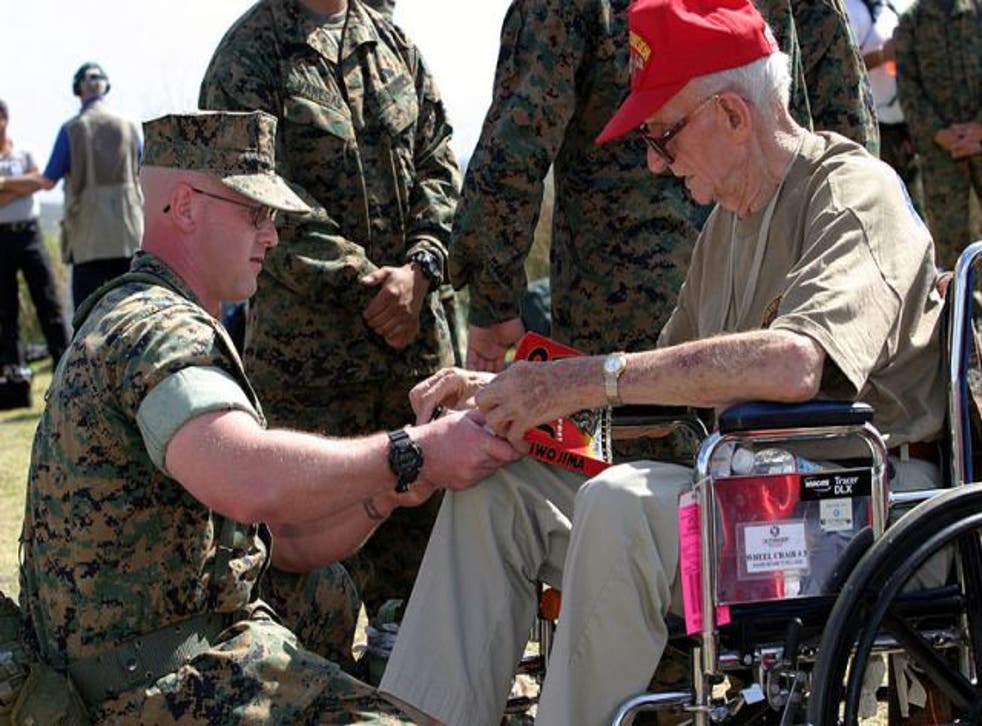 The Obama administration has triggered a row over its treatment of America's military veterans by downplaying the time it takes for them to get medical treatment.
In a comment that has sparked widespread criticism and no small amount of mockery, the minister in charge of veterans affairs, Bob McDonald, compared the experience of waiting for health care to queueing for a ride at Disneyland
"When you go to Disney, do they measure the number of hours you wait in line? Or what's important," the Veterans Affairs Secretary told reporters in Washington.
"What's important is what's your satisfaction with the experience?"
The Department of Veterans Affairs has long been criticised for the length of time former military personnel take to get treated. CNN said that in March, the Government Accounting Office released a report citing delays in treatment for newly enrolled veterans.
The report sampled 180 newly enrolled veterans and found "nearly half were unable to access primary care because medical staff did not schedule appointments for these veterans in accordance with policy."
Mr McDonalds' comments were immediately criticised, with the presumptive Republican nominee Donald Trump leading the charge, using the row to try and hit his election rival, Hillary Clinton.
"Obama's VA Secretary just said we shouldn't measure wait times. Hillary says VA problems are not 'widespread'. I will take care of our vets!" Mr Trump tweeted, a reference to comments Democratic presidential front-runner made in 2015.
House Speaker Paul Ryan also used Twitter to criticise Mr McDonald.
"This is not make-believe, Mr. Secretary. Veterans have died waiting in those lines," he said.
American Legion National Commander Dale Barnett was even more blunt: "The American Legion agrees that the VA secretary's analogy between Disneyland and VA wait times was an unfortunate comparison because people don't die while waiting to go on Space Mountain."
"We also disagree with the substance of his comment because wait times are very important to not just the satisfaction quotient, but in some cases the veterans health," he said in a statement.
Mr McDonald told reporters his department was trying to move to a satisfaction based measurement that can track the quality of health care rather than just how long vets are waiting for various medical appointments and procedures.
"The days to an appointment is really not what we should be measuring," he McDonald said. "What we should be measuring is the veteran's satisfaction. I mean, what really counts is how does the veteran feel about their encounter with the VA."
The VA issued a statement later Monday saying it has "a solemn duty that we take seriously."
"We know that veterans are still waiting too long for care," the agency said. "In our effort to determine how we can better meet veterans' needs, knowing that their satisfaction is our most important measure, we have heard them tell us that wait times alone are not the only indication of their experience with Veterans Affairs and that's why we must transform the way we do business."
Yet that was not enough to satisfy everyone. Congressman man Jeff Miller, chairman of the House Committee on Veterans' Affairs, said there was "nothing amusing" about Mr McDonald's comparison.
"Unfortunately, nearly two years after McDonald took over at VA, the department's wait-time rhetoric doesn't match up with the reality of veterans' experiences," he said.
Join our new commenting forum
Join thought-provoking conversations, follow other Independent readers and see their replies