Video: Handcuffed criminal saves the life of heart attack police officer
Jamal Rutledge kicked the door and screamed to alert officers that their colleague was having a heart attack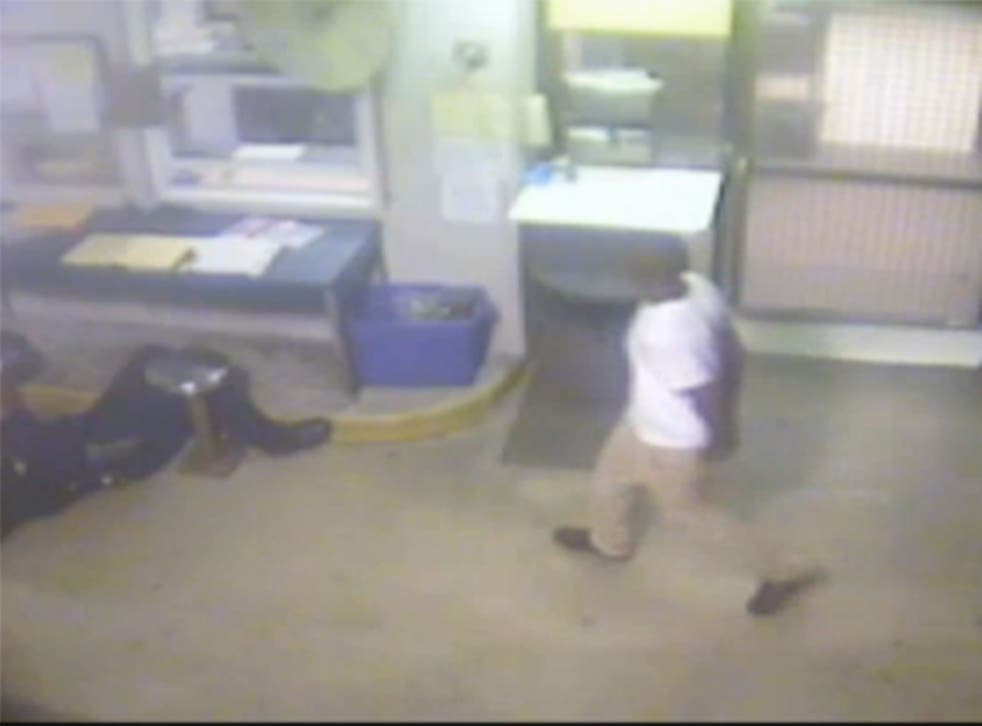 Incredible CCTV footage has emerged that shows the moment when a handcuffed Florida teenager redeemed himself by helping to save the life of a police officer suffering a heart attack.
Jamal Rutledge, 17, had been arrested by Fort Lauderdale police on suspicion of violating his probation last September when he saw Officer Franklin Foulks collapse in front of him.
With his hands cuffed firmly behind his back, the quick thinking Rutledge began kicking one of the security doors and yelling in an attempt to attract the attention of the other officers in the station.
The officers removed Foulks' clothes before using a defibrillator to try and get Foulks' heart restarted.
Emergency services then arrived and were able to transport Foulks to the Broward Health Medical Centre where life-saving surgery was performed.
According to Fort Lauderdale detective DeAnna Greenlaw, Foulks was now nearly fully recovered and was expected to return to full duty by the end of this month.
Medical Staff at the centre attributed the quick-thinking actions of Rutledge and the resuscitation efforts of the officers to saving Foulks' life.
The officers and Rutledge, who was at the time on probation for burglary and criminal mischief, will now be publicly recognised at a ceremony next Wednesday.
Register for free to continue reading
Registration is a free and easy way to support our truly independent journalism
By registering, you will also enjoy limited access to Premium articles, exclusive newsletters, commenting, and virtual events with our leading journalists
Already have an account? sign in