Video of house cat staring down Colorado mountain lion goes viral
The footage was filmed close to the city of Boulder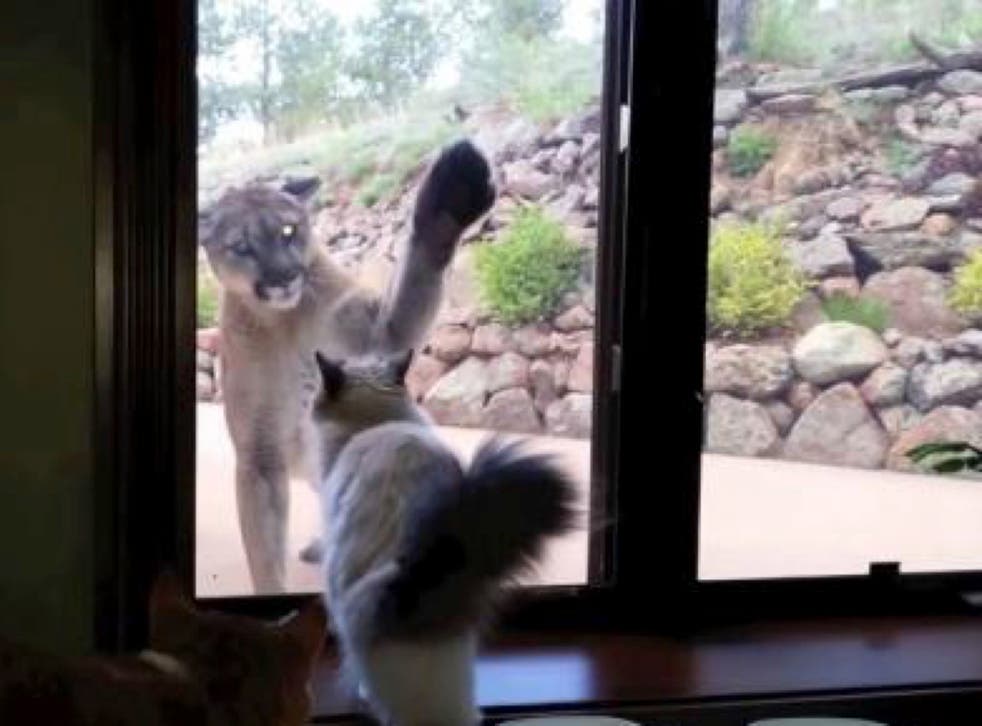 A video of a furry, decidedly-unbothered cat staring down a large mountain lion as the predator paws at a kitchen window, has gone viral
The footage, recorded at a home in the Rocky Mountains about 10 miles west of Boulder, Colorado shows the cat sitting on the windowsill and meowing as the much-bigger mountain lion looks into the house. The video was posted on Sunday and by Tuesday had already been watched more than 945,000 times.
Video courtesy of YouTube.com/MabeinAmerica
Reuters said the footage was captured by Tom Mabe, a Kentucky-based comedian who says the stand-off came during a visit his family made about a month ago to friends in Colorado.
In the video, the mountain lion repeatedly paws at the window as Mr Mabe can be heard calling his wife to come and look at it.
"Is that crazy or what?" he says. His wife can be heard asking about the whereabouts of their children and Mr Mabe jokes that they are "out back", before reassuring her that they are still in bed.
After about 30 seconds, the mountain lion stalks away, pausing on a nearby rocky slope to gaze back at the home.
Video courtesy of YouTube.com/MabeinAmerica
Join our new commenting forum
Join thought-provoking conversations, follow other Independent readers and see their replies